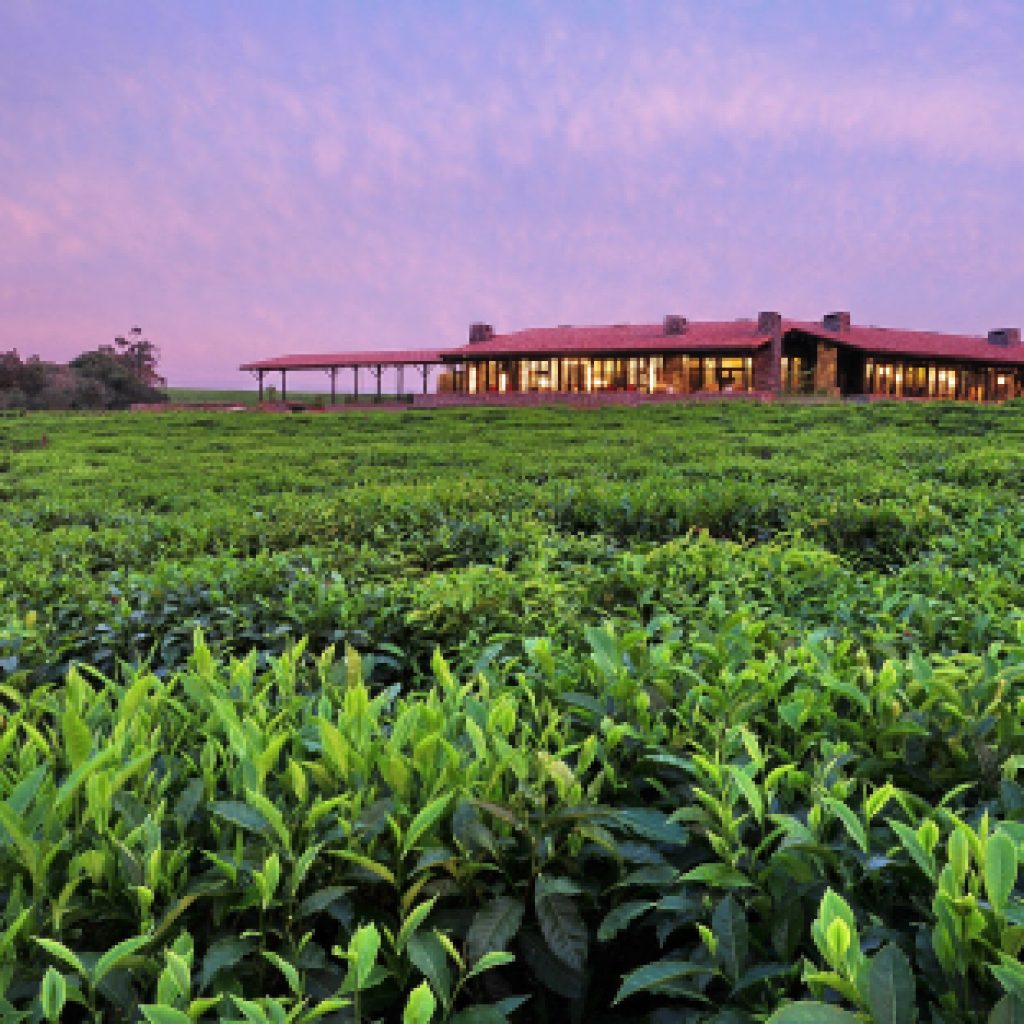 APTA members Newmark Hotels, Reserves & Lodges proudly welcomes the Nyungwe Forest Lodge to their exclusive portfolio. The lodge lies on the fringes of Rwanda's Nyungwe Forest National Park, overlooking the lush, undulating rainforest canopy and is the area's only five-star property. Here, the untouched scenic beauty and diverse wildlife are paired with superior comforts synonymous with the Newmark brand, offering an extraordinary eco-tourism experience.
Highly acclaimed as a true "off the beaten track" destination, Nyungwe Forest Lodge offers a variety of activities and excursions from light and easy bird spotting walks (275 bird species in total) to 7 hour vigorous primate treks. Eco-tourism is Rwanda's fastest growing industry, attracting guests from around the world, seeking an authentic, earth-conscious experience.
Two of Africa's largest rivers, the Nile and the Congo have their source in this ancient rainforest, some 1000 square kilometers in extent.  Visitors can walk through the mystical forest searching for mankind's closest relative, the chimpanzee, and some of the other 13 primate species to be found here. They can also admire this Garden of Eden, with over 140 species of orchids, from the aerial canopy walk.
After immersing themselves in the natural splendors of the rainforest, guests can return to the many comforts of the lodge; including the heated rim-flow pool, spa retreat and the tea lounge with one of the most beautiful outlooks in the world.
In 2014 Nyungwe Forest Lodge was awarded the TripAdvisor Certificate of Excellence, for consistently receiving outstanding reviews and has also been selected as a 2015 Safari Awards Finalist for Best New Safari Property.  Rough Guides listed Rwanda as one of the top 10 countries to visit in the world while the Nyungwe Forest National Park has featured in World Spa and Travel Magazine this year.
This expansion into East Africa provides new and exciting opportunities for Newmark's discerning clientele, to have an eco-tourism experience like none-other. Rich in cultural and natural heritage, offering five-star hospitality, award-wining architecture and set within a breath-taking landscape, the Nyungwe Forest Lodge epitomizes the Newmark tradition of excellence.
For more information contact Newmark Hotels, Reserves & Lodges by telephone on +27 (0)21 427 5900 or by email on reservations@newmarkhotels.com