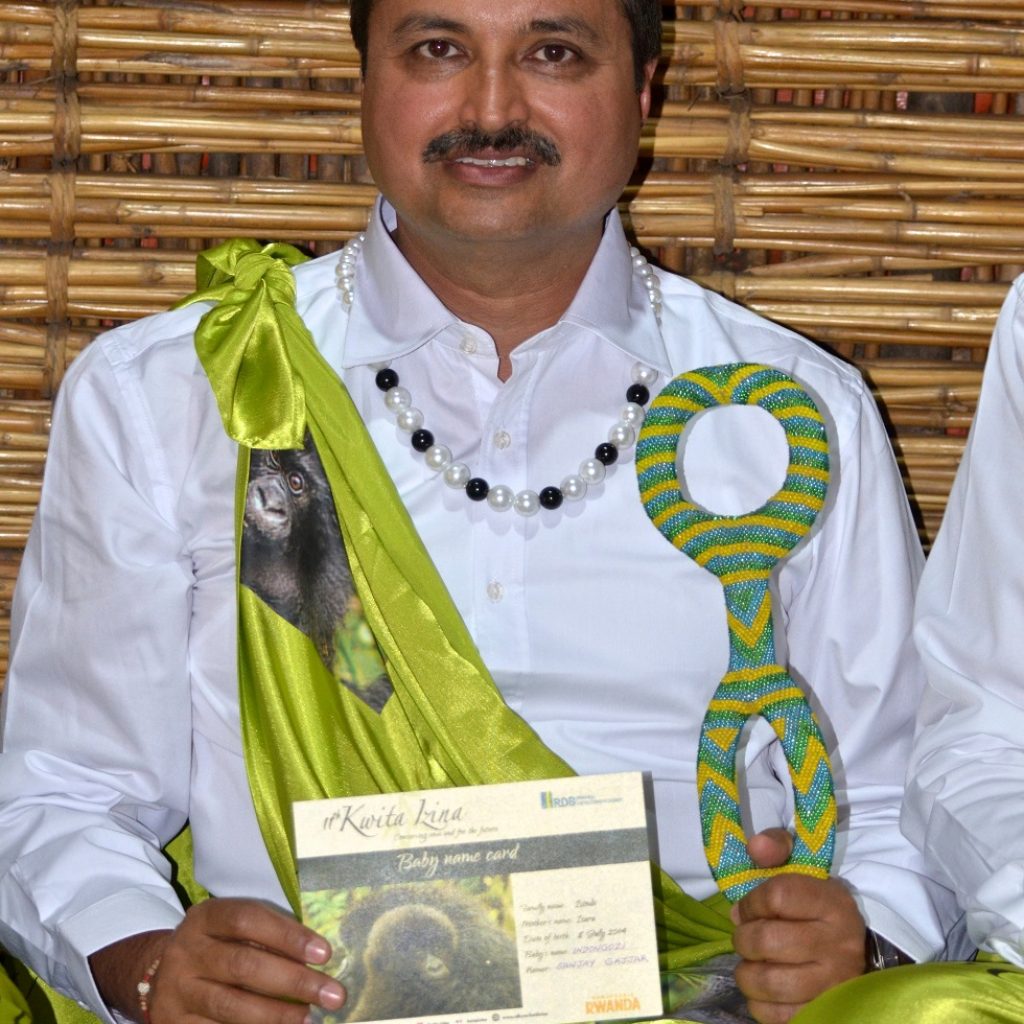 (Pictured Sanjay Gajjar, Ranger Safaris General Manager representing ARP Travel Group at Kwita Izina ceremony. One of 24 people only invited to name one of the newly born baby gorillas. A greater honour for our group)
ARP Travel Group was invited and honored to participate in Rwanda's renowned annual gorilla-naming ceremony, Kwita Izina 2015. Sanjay Gajjar, Director of Ranger Safaris, Arusha office represented the group at the event.
Hundreds of visitors from overseas and thousands of local residents attended Kwita Izina 2015 to witness, applaud and support Rwanda's extraordinary conservation efforts. In total 24 baby gorillas were named at the event. Their names were chosen to represent the gorillas' importance to the Rwandan people. ARP was honored and privileged to name baby gorilla as 'Indongozi' (meaning leader in Kinyarwanda). Indongozi's mother is Isura and they belong to Isimbi group. Other names included Tabaro (rescue), Umuhoro (gathering), Inkunga (help), Ubwira (courage) and Twongere (prosperity). The names given to the gorillas at the ceremony become their identity and enable monitoring and reporting on each individual gorilla in their families and habitat. Each namer was given baby birth card showing picture of baby gorilla with his/her mother's name, family name and date of birth. The baby gorillas of course, were not in attendance but each was represented by a photo and celebrated with traditional dances.