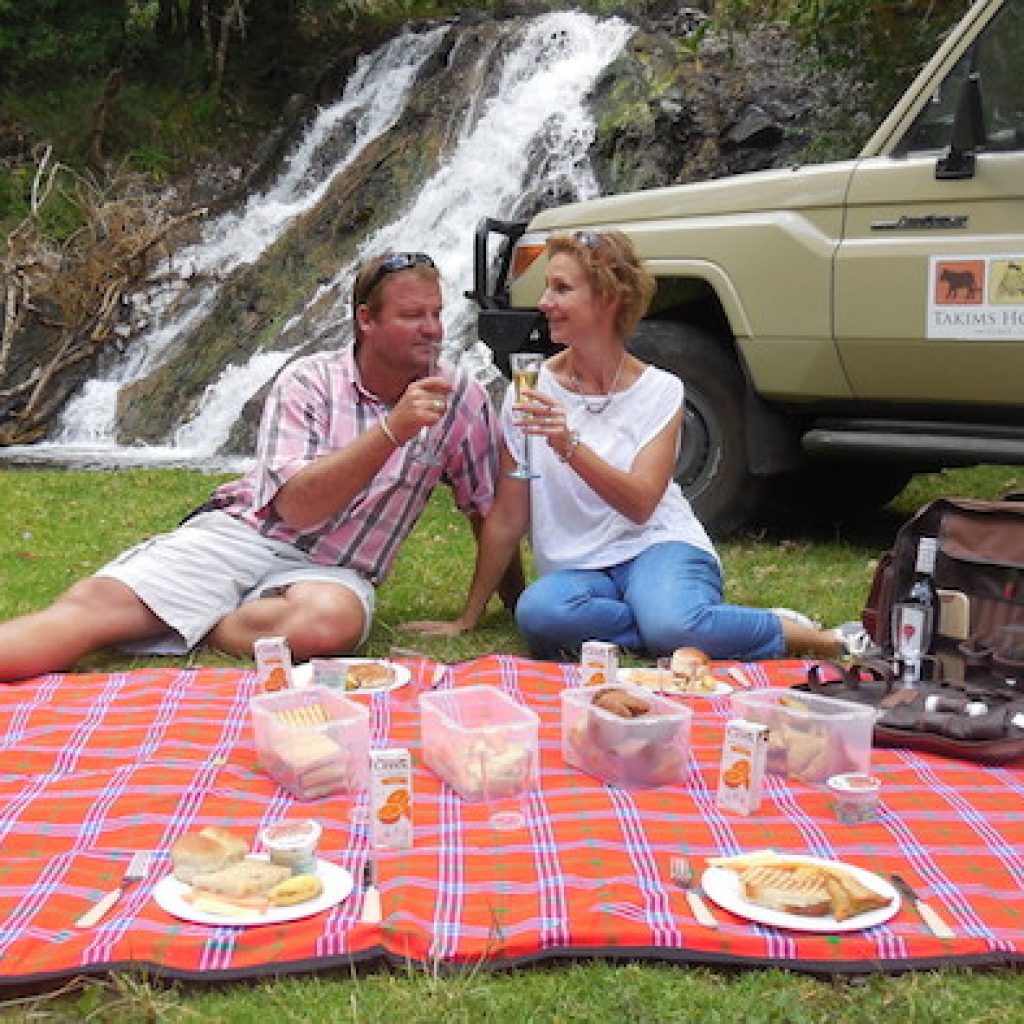 Anyone who has sold or been on safari in Tanzania will know that the 'picnic lunch' forms an integral part of every itinerary. It allows clients to go out for the full day, exploring the depths of the various National Parks without having to return back to base until the sun sets.
As exotic and adventurous as this may sound, the picnic lunch experience is often cited by clients as something they wish was a little different. The picnic is usually picked up from the lodge in a sturdy cardboard box, and whilst the contents look appetizing in the morning, it often turns soggy and less inviting by lunch time. Thus began our quest to enhance the picnic lunch experience.
Takims Holidays are very proud to introduce our brand new picnic bags, and the most exotic 'Masai Shuka' picnic blankets to go along with it. With the introduction of our new picnic bags, your clients will now enjoy a unique picnic lunch experience rather different from others.
A Masai themed picnic blanket sets the scene. The driver-guide will then lay out the picnic lunch – which will have been filled into special containers that are stored in a thermally insulated section of the picnic bag. Out comes all the cutlery…there is even a board for slicing cheese. And the best part – everything is reusable, therefore reducing the amount of waste previously generated from normal picnic boxes. An environmentally friendly picnic lunch experience!
All our driver-guides have undergone a detailed training course on how to use the picnic bags and the art of presentation.
The eco-friendly picnic bags have thus far had raving reviews from our clients.
Until next time, happy picnics!
www.takimsholidays.com
info@takimsholidays.com