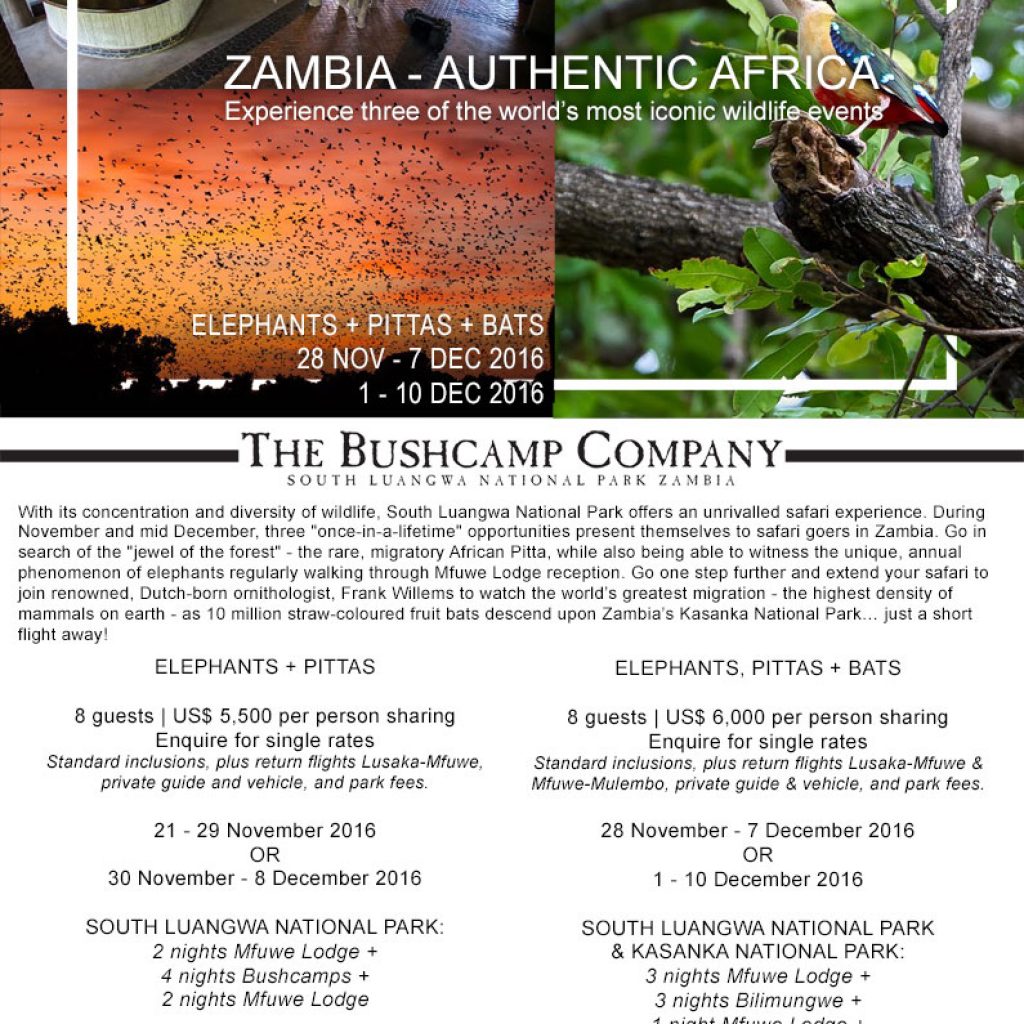 During November to mid-December, 3 of the world's most iconic wildlife events occur in Zambia:
ELEPHANTS: walking through Mfuwe Lodge's reception area to get to the wild mango trees.
PITTAS: the holy grail of African birds. Spot this rare, elusive beauty on safari at Bushcamps.
BATS: 10 million fruit bats gathered in Kasanka NP for the world's greatest mammal migration.
The Bushcamp Company now offers set departure itineraries for this unique trio, contact Classic Portfolio for more information at info@classic-portfolio.com.