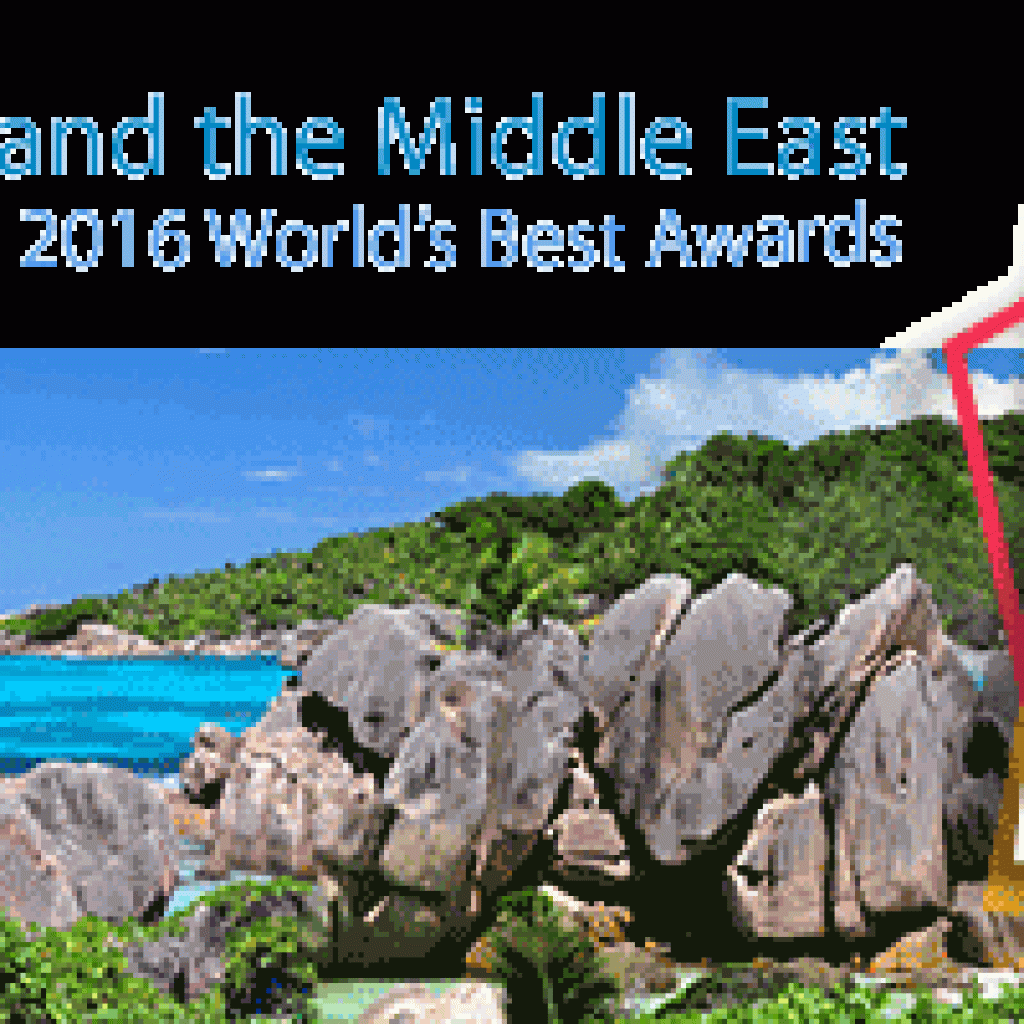 Seychelles wins #1Travel + Leisure Island Award
CAPE TOWN, 6 July, 2016 – The Seychelles has today been named the #1 Top Island in Africa and the Middle East in Travel + Leisure's 2016 World's Best Awards.
The prestigious Travel + Leisure 2016 World's Best Awards are voted by readers of the international publication, who are experienced travellers. They are asked to cast their votes annually for hotels, destinations and companies that epitomize the very best in travel globally.
Islands are rated on the following characteristics: natural attractions/beaches, activities/sights, restaurants/food, people/friendliness, value, and as an optional criteria, its romantic appeal. For each characteristic, respondents are asked to rate a candidate on a five-point scale of excellence.
Travel + Leisure Editor Nathan Lump said, "The Seychelles is an idyllic destination with pristine beaches, incredible luxury resorts, and abundant wildlife, so it's no wonder Travel + Leisure readers selected it as number one among islands in its region this year."
Renowned for its exquisite natural beauty and fascinating culture and heritage, The Seychelles is an archipelago of 115 islands in the Indian Ocean, offering an exclusive tropical island escape and range of experiences to suit every taste.
Says David Germain, Director for Africa and the Americas, Seychelles Tourism Board: "Achieving the distinction of Top Island in Africa and the Middle East is a tremendous honor for The Seychelles, recognizing that the region has much to offer in terms of world-class island experiences."
David adds that improved air access to the Seychelles has paved the way for double-digit tourist arrival growth over the past few years, as the destination's accessibility and awareness, through the recommendations of respected influencers, have increased.