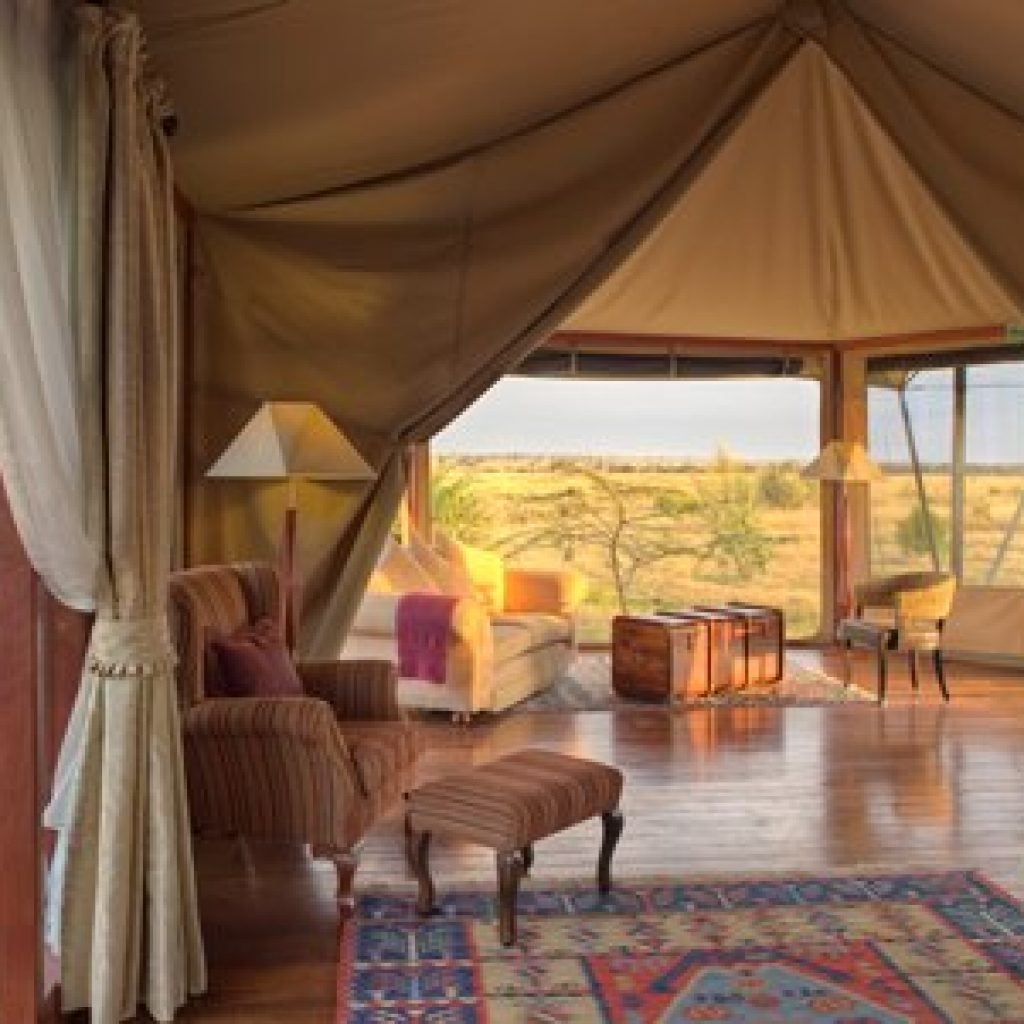 Beautifully-set in the heart of Olare Motorogi Conservancy, and bordering Africa's greatest reserve, Masai Mara, is the stunning Olare Mara Kempinski, a luxury tented camp to enjoy authentic African experience and unparalleled class and comfort.
The award-winning camp is surrounded by riverine woodland on the banks of the famous Ntiakitiak River where hippos and other wildlife crowd to quench their daily thirst. Eleven of the camp's twelve luxury tents measure 800 square feet with the honeymoon suite measuring 1,100 square feet and has its own plunge pool overlooking the Mara plains.
Olare Mara Kempinski has a total of twelve luxury tents, each over 90 sq meters, all facing river Ntiakitiak and with a panoramic view of the conservancy. Each has been given Masai names with a special meaning relevant to the region, and as the guests are ushered to their tents, they are given the meaning of their tent which relates to the surrounding ecosystem or an interesting fact about the habitat. Guests fly from Nairobi directly to our Conservancy, landing just 20 minutes away from the camp. Olare Motorogi Conservancy has an impressive animal population with a resent count revealing over 78 resident lions. Due to the big resident game, our prides of lions, the cheetahs and the leopards are named. The guests are taken through the history of each pride during the game drives making it more enjoyable and memorable.
Guests of Olare Mara Kempinski can explore the abundant offerings of the region. They can enjoy leisurely activities such as bird watching, guided walks, as well as a cultural experience to the nearby Masai villages. We also arrange bush breakfasts, dinners, sundowner cocktails that leave a lasting memory to our guests.
https://www.kempinski.com/en/masai-mara/olare-mara/
For more information contact: Anne Murungi anne.murungi@kempinski.com