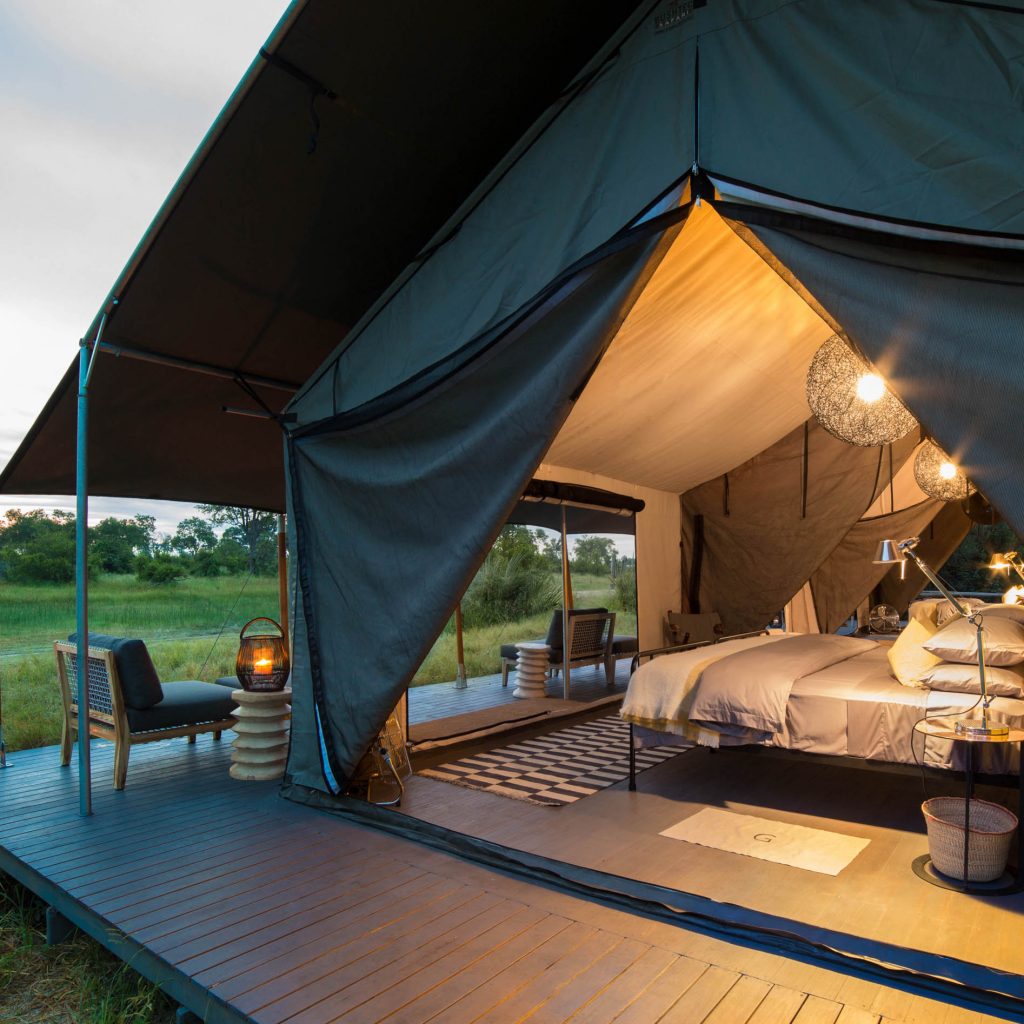 Gomoti Plains Camp officially opened on March 1, 2017. Situated on the edge of the Gomoti river system, Machaba Safaris' new camp has 10 luxury tents which include 2 luxury family tents and 8 luxury double tents, all with en-suite bathroom facilities.
The area is known for its large concentrations of wildlife which thrive on the Gomoti plains and waterways. This exclusive area has been a well-kept secret for many years. The Gomoti region has been the local haunt of many of the older guides and Okavango dwellers who refer to it in nostalgic terms when they used to camp along this river system. This wild and pristine area has over the years produced some phenomenal wildlife encounters including the filming and studying of the African wild dog packs which inhabit this area.
Just 18 km south of Chitabe Camp, Gomoti Plains Camp is waiting to spoil you and your guests with its classical comfort and fantastic wildlife. Travel the waterways by motor boat and mekoro and traverse the Gomoti plains enthralling in the dense wildlife concentrations of the Gomoti area.
For more information, please contact info@kainyc.com.