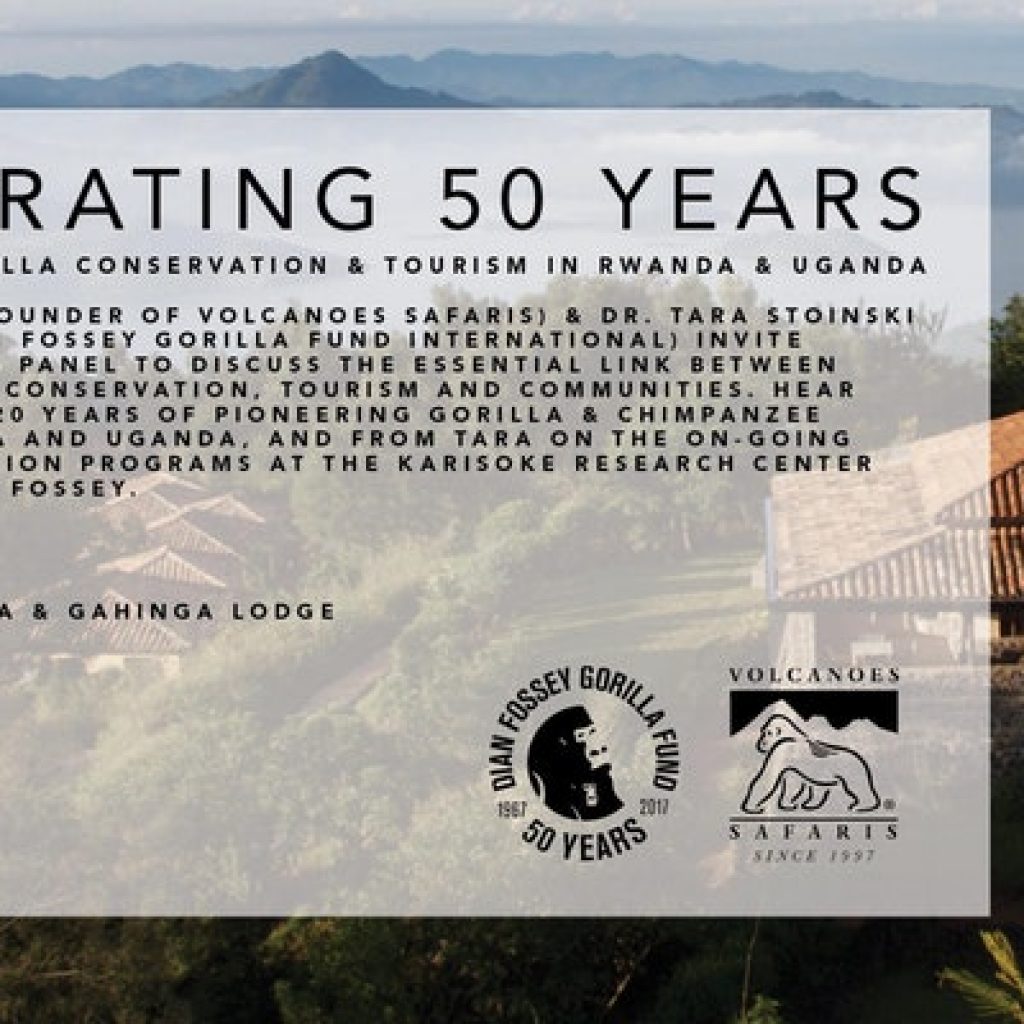 2017 marks important landmarks for mountain gorilla conservation and tourism.
50 years ago in In 1967, Dr. Dian Fossey set up the Karisoke Research Center high up in the Virunga volcanoes, the first permanent mountain gorilla research center. Karisoke continues to be the leading center for gorilla protection and research with 100-plus field staff who work to protect the gorillas. 
20 years ago in 1997, Praveen Moman set up Volcanoes Safaris in Uganda and Rwanda and pioneered the development of sustainable gorilla and chimpanzee tourism. In 2004, he built the award-winning Virunga Lodge facing the Karisoke Center, the first gorilla lodge to be built in Rwanda by an international company after the war.
Join us in the celebrations in New York City, 23rd August 2017, when Praveen Moman (Founder of Volcanoes Safaris) & Dr. Tara Stoinski (President of Dian Fossey Gorilla Fund International) invite you to an evening panel to discuss the essential link between Mountain Gorilla conservation, tourism, and communities. 
For further information and RSVP, please follow this link.