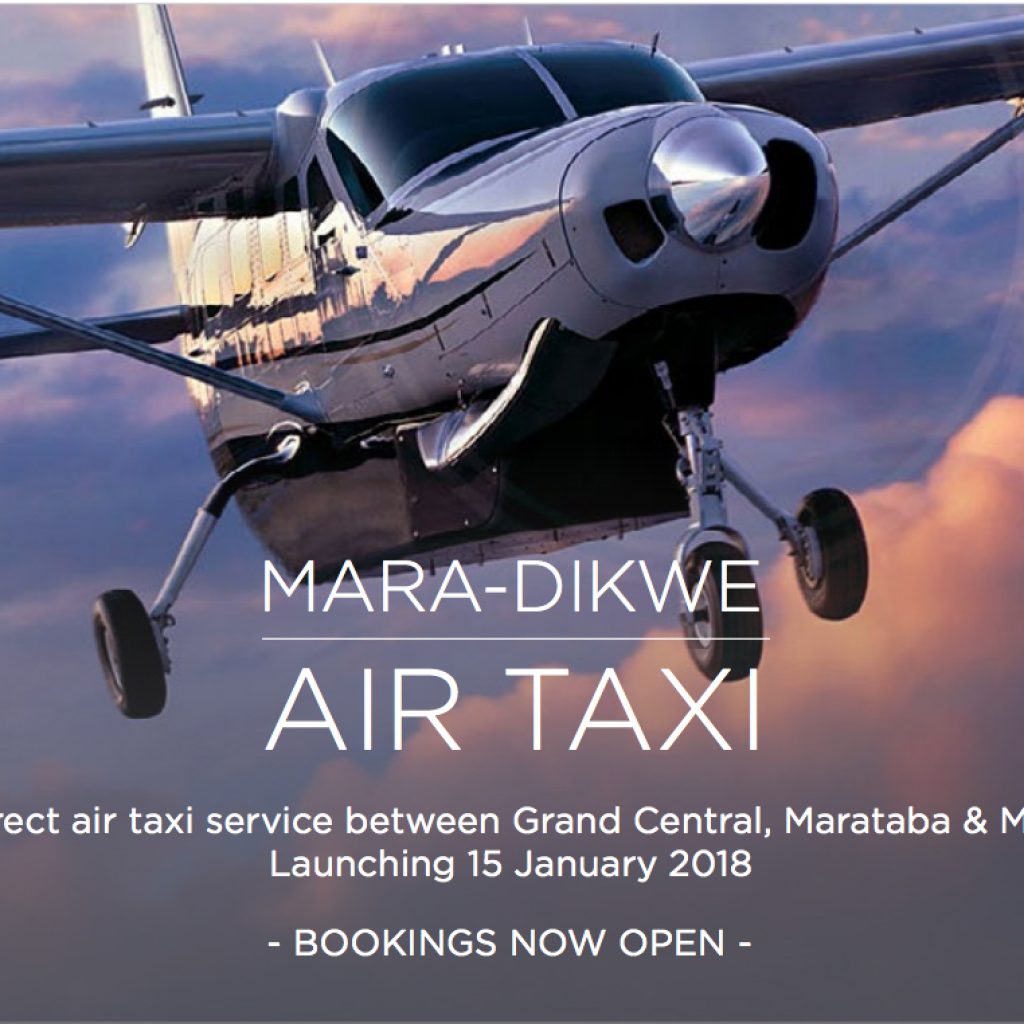 Dear Travel Partners,
At last! It has taken us almost two years of intense planning, but we can finally launch the Mara-dikwe Air Taxi – an air service connecting Marataba and Madikwe Game Reserves. We are confident that this will work for you and your guests in respect of both timing and price.
This charter flight is a MORE Collaboration with Angel Gabriel, well known for their service into Mashatu Game Reserve. Angel Gabriel has also successfully been operating our Marataba Air Taxi, and this new leg effectively sees the completion of the triangle between Johannesburg, Marataba and Madikwe. It also means that all MORE properties are now part of a comprehensive air circuit.
Tying in with the launch of this service, we'll also be adjusting our child policy at Marataba Safari Lodge to accommodate kids of all ages in January 2018 – aligning with our kid's age policy at Madikwe Safari Lodge. We are currently working on a really cool kids experience at Marataba Safari Lodge, which will make the combo a unique one for families with both younger and older children. Watch this space!
Please note:
• Flights between Marataba & Madikwe, and Madikwe & Johannesburg commence on 15th
January 2018 (Angel Gabriel's Air Taxi between Johannesburg and Marataba will continue,
as scheduled, between now and then).
• Guests staying at any lodge within Madikwe Game Reserve have access to this flight
(although obviously, we would love it more if your clients stay with us!)
• Angel Gabriel is offering a special rate if you book the full triangular flight circuit, with all
three legs.
• As a special launch incentive, the first international and first local company to book 12 legs
on the route, including MORE's properties, will get a free full circuit Mara-dikwe Air Taxi
ticket!