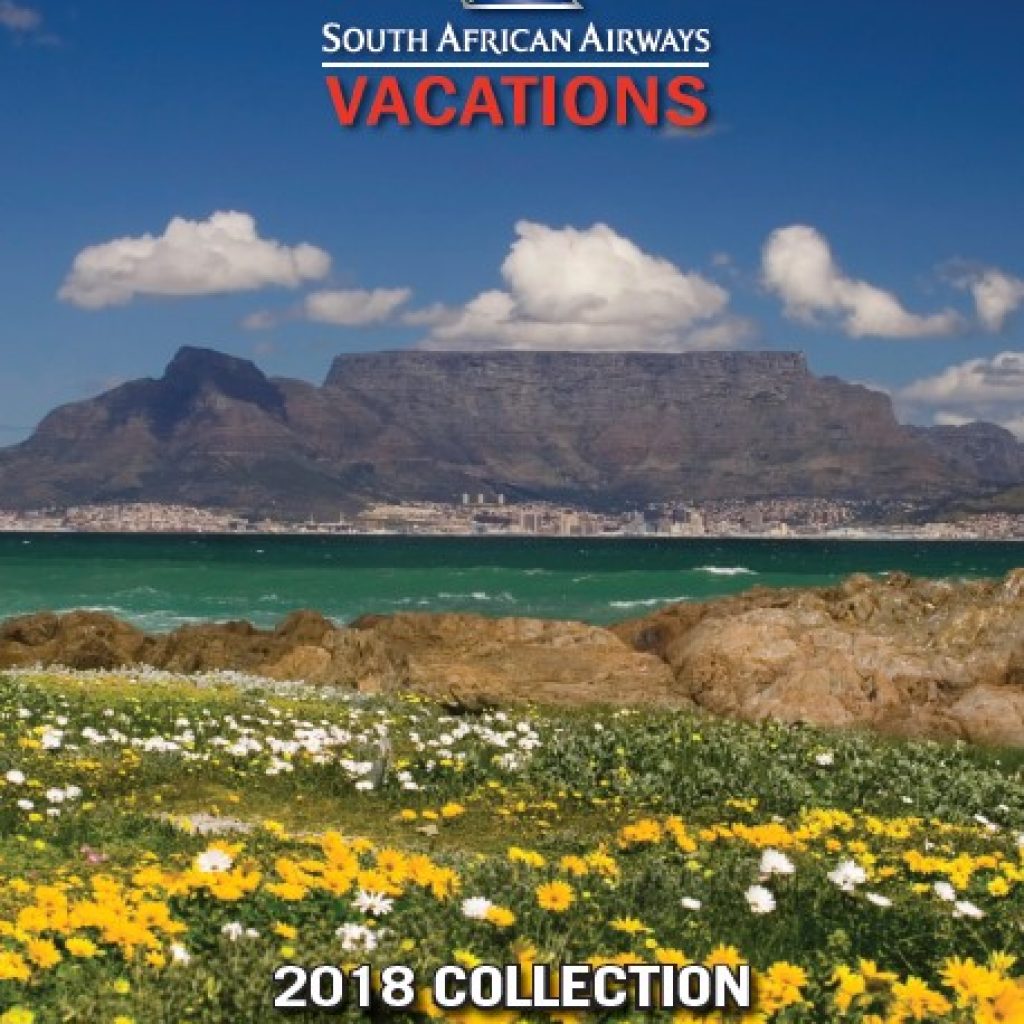 South African Airways Vacations® (SAA Vacations®) launches its 2018 Collection brochure, featuring an expanded portfolio of affordable air-inclusive vacation packages to a variety of destinations throughout Southern and East Africa. The new 2018 brochure features a curated collection of the most popular value-packed vacation packages along with product information on South African Airways (SAA) and South African Airways Vacations®. Once again, SAA Vacations® is offering a digital version of the Collection brochure to make it easier and more efficient for both travel agents and consumers to explore options and book an African vacation of a lifetime.
For 2018, SAA Vacations® has introduced an array of 15 new hotels and safari lodges, nearly doubling their product offering to some of the most popular destinations throughout Africa. From trendy four and five- star hotels in cosmopolitan cities like Johannesburg and Cape Town to luxury safari lodges, where guests can experience the "Big Five" wildlife, the enhancement of the SAA Vacations® portfolio greatly increases travelers' options of affordable air-inclusive luxury packages to Africa.
"SAA Vacations® offers exciting and varied itineraries to both Southern Africa and East Africa that are fully customizable to cater to both luxury and budget travelers," said Terry von Guilleaume, president of South African Airways Vacations®. "We are excited to partner with some of Africa's best hotels and lodges to bring spectacular packages for 2018. And with air-inclusive packages starting at just $1899, travel to Africa is more affordable than ever."
The South African Airways Vacations® 2018 Collection brochure is available online. Travelers are encouraged to contact SAA Vacations'® Africa specialists at 1-855-FLY-SAAV or their professional travel consultant. For more information about our 2018 Collection visit: www.flysaavacations.com.