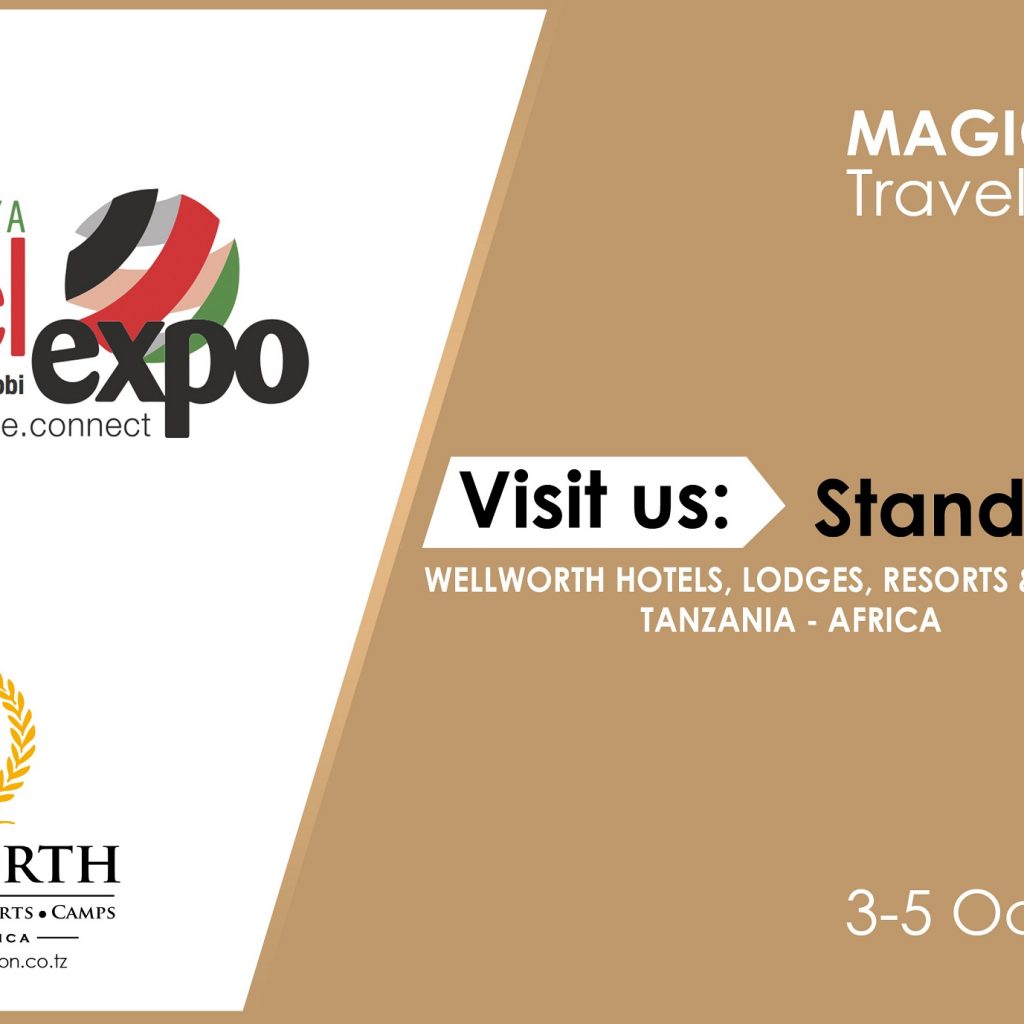 Wellworth Hospitality will be exhibiting at Magical Kenya Tourism Expo 2017. Please feel free to visit us on our Stand No. F-9 to discuss about our existing and upcoming properties.
Wellworth Hospitality owns & operates Luxury Collection Lodges/Camps and Picturesque Destination Resorts.
Luxury Collection Lodges includes Ngorongoro Oldeani Mountain Lodge & Lake Manyara Kilimamoja Lodge.
Picturesque Destination Resorts includes Kunduchi Beach Hotel & Resort (138 sea view rooms & 11 conference venues), Dar es Salaam & Zanzibar Beach Resort (84 rooms & 7 conference venues), Zanzibar.
We have launched "Ole Serai Luxury Camps – by Wellworth Hospitality" in Central Serengeti in last week of Mar 2017.
Ole Serai Camps is a collection of Luxury Tented Accommodation located in the most sought after SAFARI destinations in Tanzania. There will be in total 5 camps in Serengeti (3 in central Serengeti & 2 in Northern Serengeti) & 2 in Tarangire within 2017/18.
In addition to the above, there will be a permanent lodge in Central Serengeti at Lake Magadi (75 rooms).