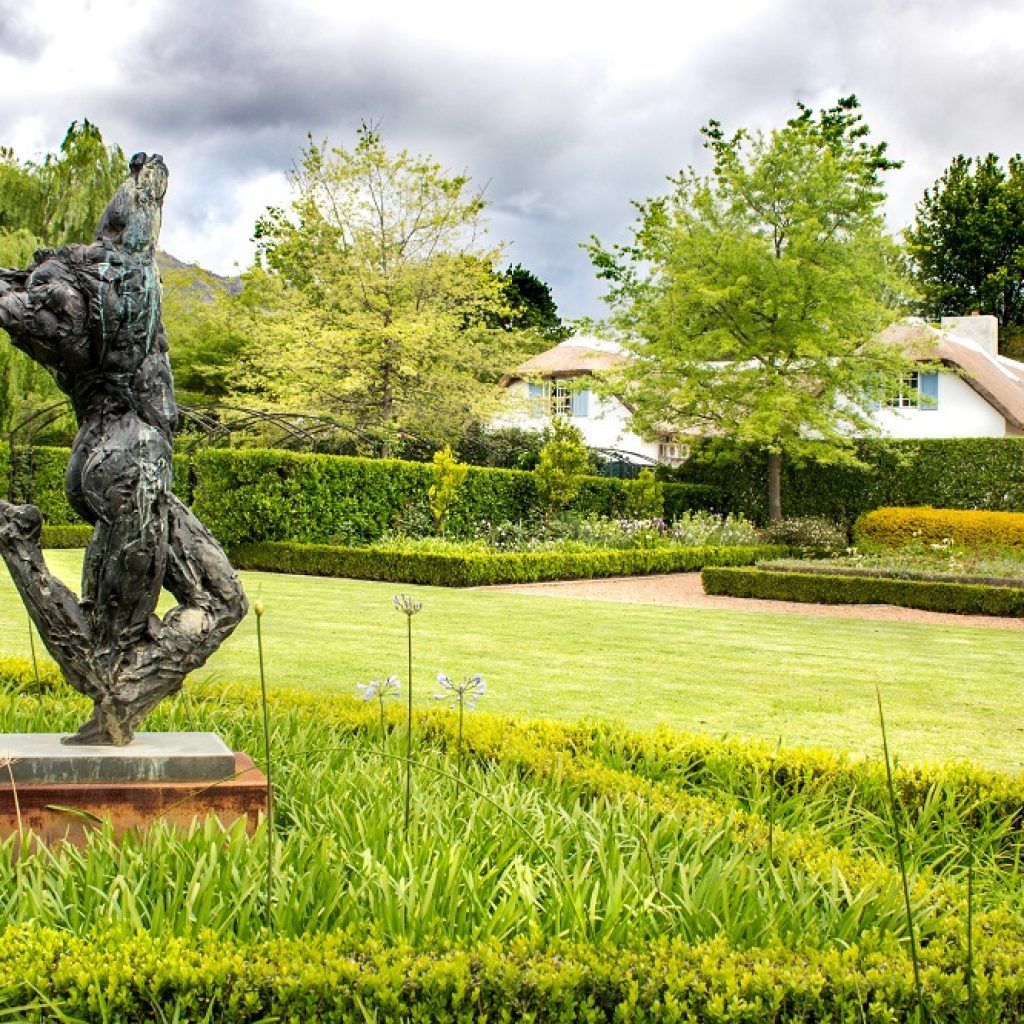 An exciting new addition in Franschhoek could be the perfect solution for those availability blues. The much-loved La Clé des Montagnes is being expanded with the addition of LA CLÉ COUNTRY LODGE.
This modern, yet charming Cape-Dutch-style, 5-bedroom house, with sprawling gardens, will be available per room or exclusively. As it is situated on a working wine farm in the heart of the village, guests have access to more than 1km of gardens, 2 dams for swimming (plus a normal pool), tennis court and a heli landing pad, all within a 5-minute walk of village restaurants and shops.
Interiors have been crafted by Jacques Erasmus of Hemelhuijs and the Country Lodge will be available on a per-room basis, as well as for exclusive use. It is the perfect complement to the 4 fully-serviced, private La Clé des Montagnes villas.
SOFT OPENING:
20 December 2017 – 31 January 2018
These dates are not shown in online availability but are available on request through trade partners only.
Soft Rate: 5 Bedrooms, for exclusive use only, R 32 850 per night.
Children of all ages are welcome. This offers exceptional value – no holiday supplement applies!
OFFICIAL OPENING:
From 1 February 2018, per room or exclusive use.
Loaded and updated in online availability.
Launch Rate: R 4 700 – R 8 650 per room per night.
Children 12 years and older welcome.
Exclusive Use: all special offers apply and all ages are welcome.
TOP TIPS:
CHEF'S TABLE — guests can engage with the chef, observing and enjoying the meals as they are prepared for that in-the-kitchen feeling.
DYNAMIC PURPOSE — 5 separate rooms or exclusive use.
WALKABOUT — a quick stroll from the Country Lodge to the village.
GROWN-UP SANCTUARY — An escape for couples and solo travellers, no under 12s.
CONCIERGE — the same service received at the Villas.
Contact: reservations@lacle.co.za