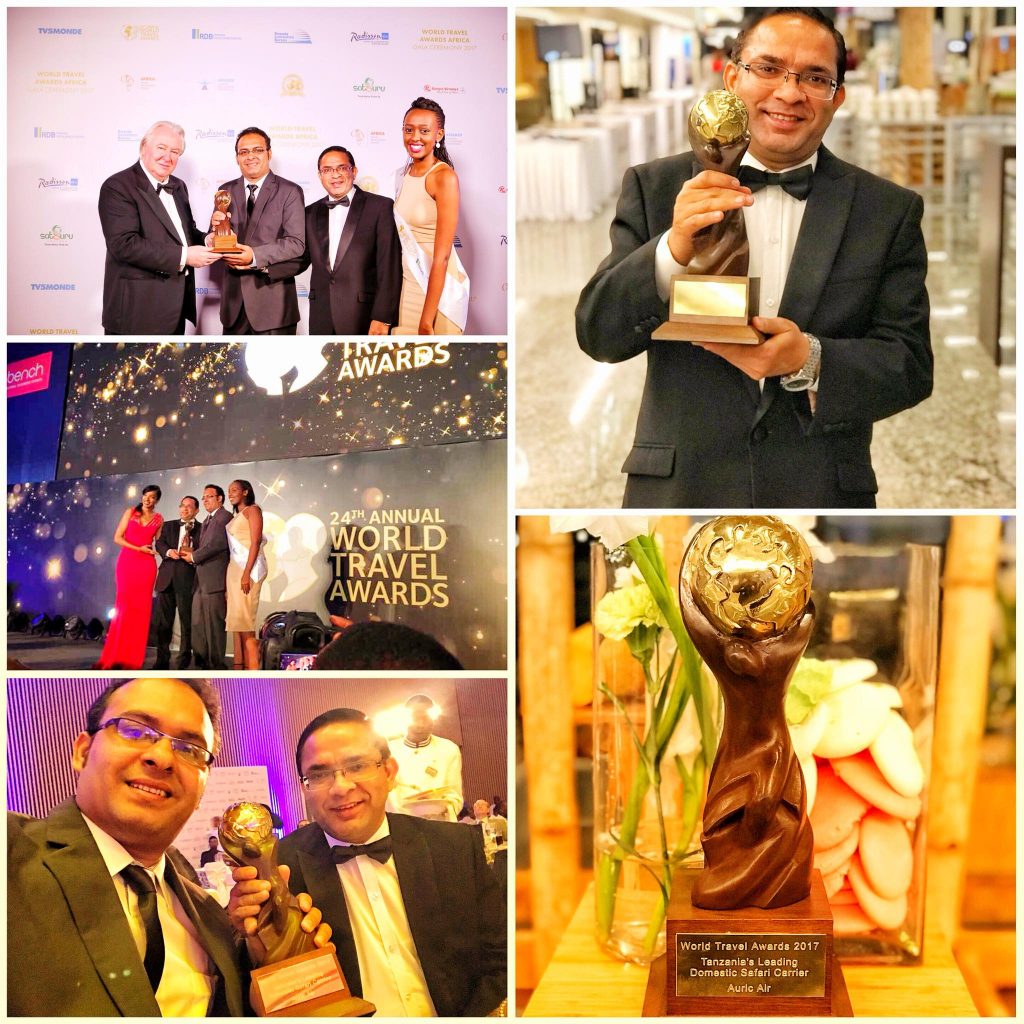 Auric Air has been voted again as Tanzania's Leading Domestic Safari Carrier at World Travel Awards 2017.
Auric Air quotes: "This is a proud moment for us and we thank you very much for your valuable votes.
Our shiny new award comes after the much talked about Africa Gala Ceremony held by the World Travel Awards in Kigali which took place at Kigali Convention Centre on Tuesday 10th October 2017 .
This award shows we're taking the right care of our clients and passengers, also creating good positioning in the industry, but it would mean nothing if it weren't for your valuable votes and support throughout the growth of Auric Air.
This achievement will motivate us towards our commitments to our customers and business partners, we want to be the best safari & corporate airline and this is a huge stand up of our approach to transform our product and services. We would like to thank every team member of the Auric Air and each of our Passengers. You have had a huge part to play in winning this award.
We are so excited for what the future holds for us as an Airline and would love to hear your thoughts on how we can keep improving our service and for you to tell us where we should fly to next! Who knows we could be flying to your favorite destination next year! While expanding our routes to connect exciting destinations like Serengeti National Park, Tanzania to the Mountain Gorillas in Uganda from this year, there's plenty more we are looking to achieve.
A heartfelt Thank you for voting for us! "