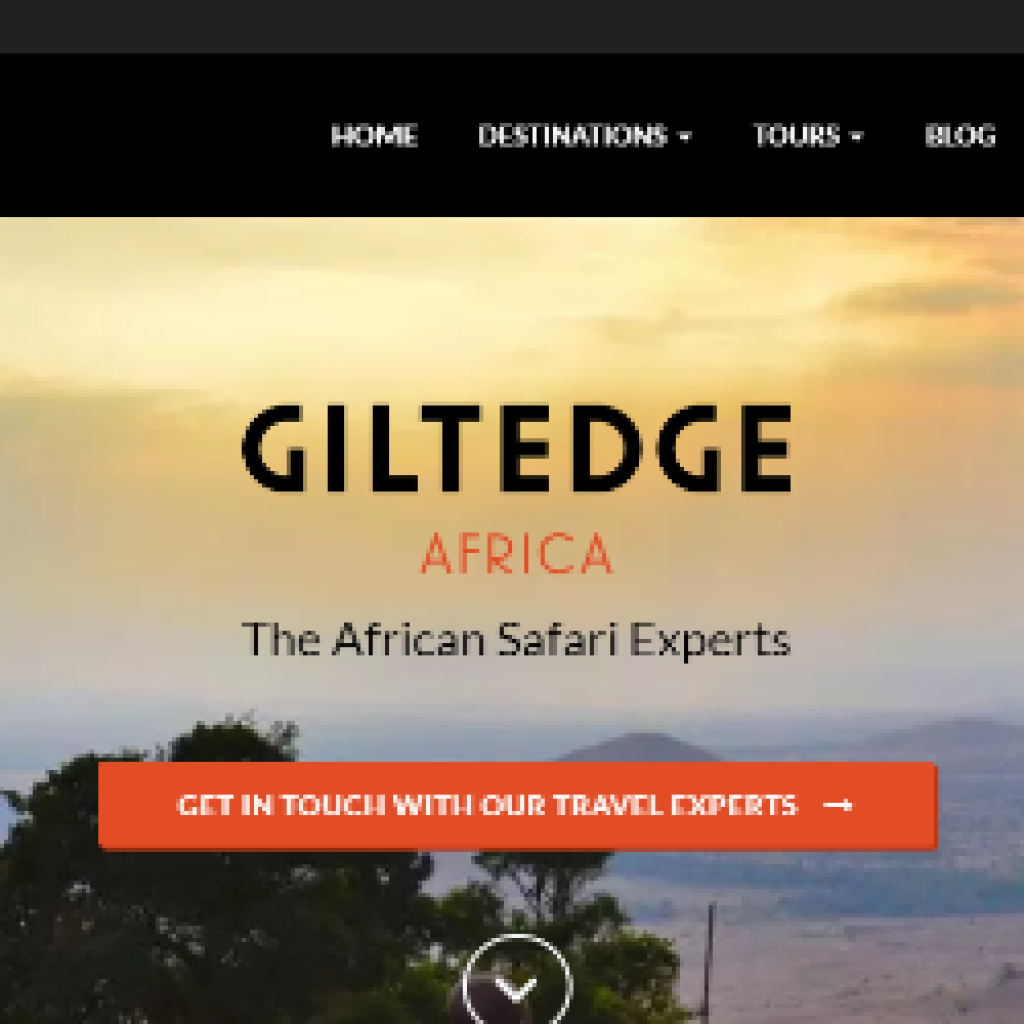 Giltedge Africa, award-winning tour operator of luxury safaris in Africa, has launched their newly-designed website to be a helpful tool for international travel agents. Following the Giltedge Group's strategic rebrand last year, Giltedge Africa is now showcasing a new appearance with responsive design and integrated digital itineraries by WETU. Digital itineraries allow agents to better sell Africa's destinations to their clients with interactive maps, supplier information and striking photos.
The new website uses geo-location and allows Giltedge Africa to personalise the experience for each agent – be they from America or Europe. One of the ways that personalization occurs is by showing the correct country-specific toll-free number using the agent's geo-location; and by displaying the right content for the right user.
Another updated feature is the integration of the specially-customized CRM platform throughout the site, along with the introduction of a Live Chat to help agents who need immediate assistance.
"While we're happy to have launched the website, we are now looking forward to adding more functionalities in the next phases like a multi-currency function and an agent login. The agency we have worked with, LightSpeed, has been amazing and the integration with WETU has allowed us to mould the information to be displayed in the way we want it to," says Julien Perreard, Head of Digital and Online, at Giltedge.
Over the last 16 years, Giltedge Africa has firmly established itself as a recognised luxury tour operator and a key role player driving tourism specifically in Southern Africa, East Africa and the Indian Ocean islands.
For more information, click here.