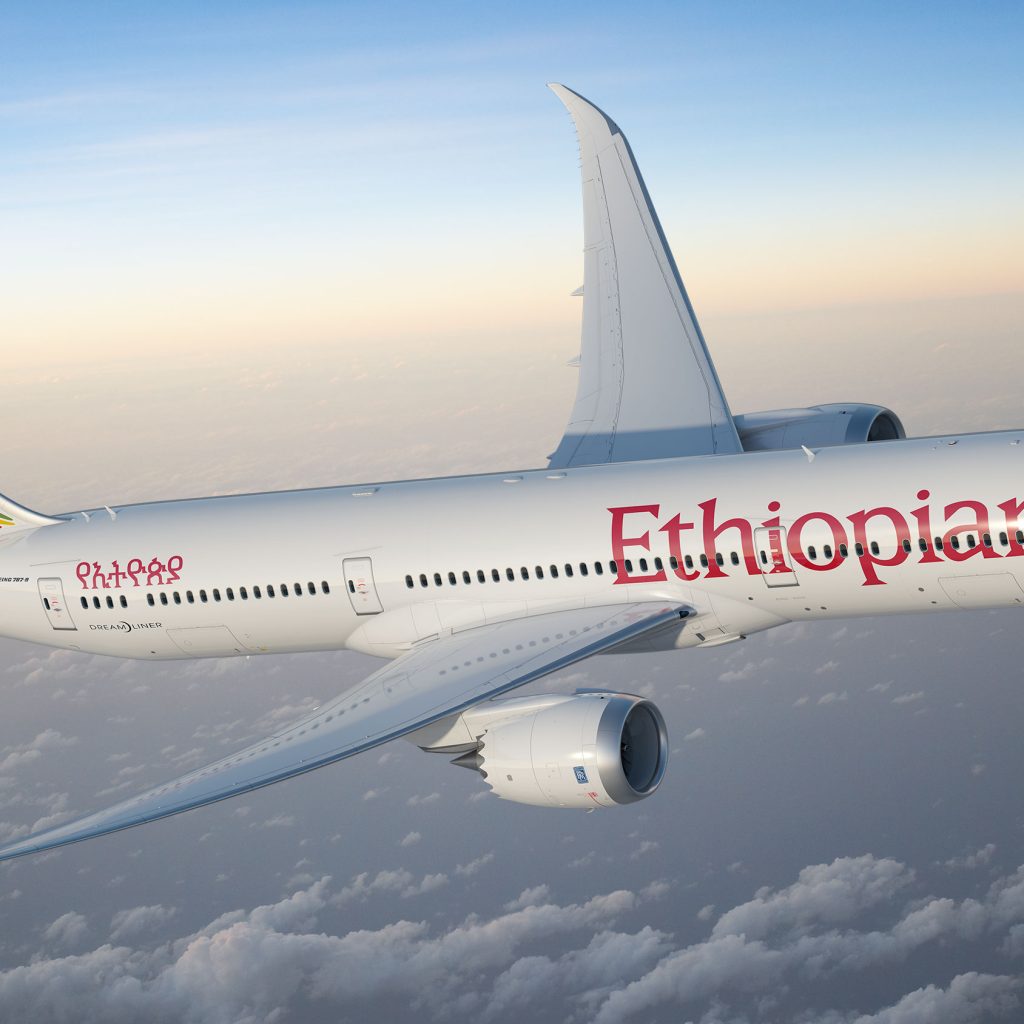 Ethiopian Airlines Group is pleased to announce that its new B-787-9 aircraft has made its maiden commercial flight to Kilimanjaro, Tanzania.
Ethiopian operation with B-787-9 is part of its commitment to deliver exceptional level of service to the African market by operating the latest technologically advanced aircraft in the market.
Passengers have enjoyed the unique onboard features of this latest technology aircraft such as on-board comfort thanks to their unique features such as the biggest windows in the sky, high ceiling, less noise, distinctive lighting, and higher air humidity.
The flight is part of its tour of stations in the Ethiopian global network. Kilimanjaro is a major tourist destination with huge economic significance for Tanzania and part of Ethiopian's extensive network in Africa. Ethiopian currently operates 28 weekly flights to Tanzania; daily to Kilimanjaro and Zanzibar and twice daily to Dar es Salaam, further connecting the cities to stations in Asia, the Middle East, Europe, and the US via its main hub in Addis Ababa.