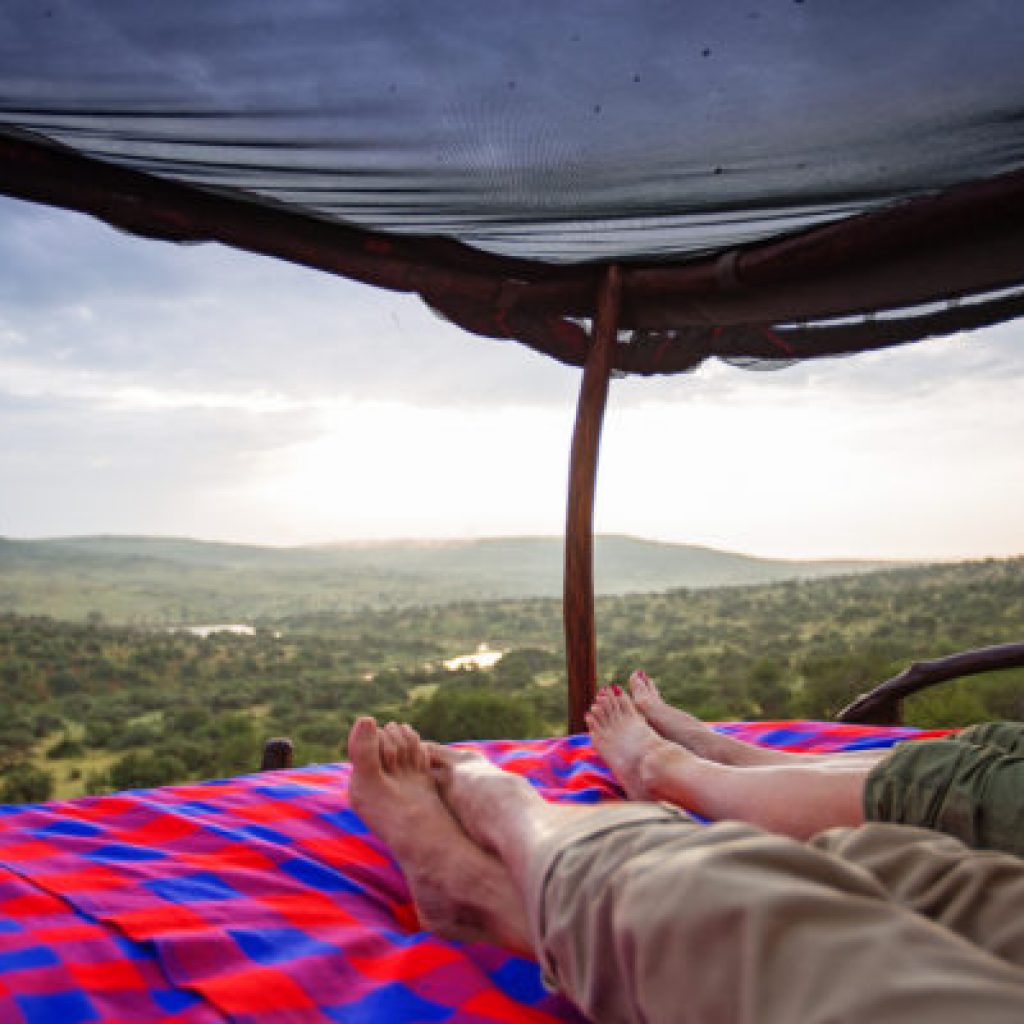 Elewana is always trying to raise the bar on African romance. And it's not only travelers who notice. Travel & Style magazine recently tabbed Loisaba Star Beds one of "12 Most Romantic Star Beds in Africa."
Part of the Elewana Collection: elewanacollection.com/loisaba-star-beds-laikipia/at-a-glance Loisaba's Star Beds in north-central Kenya offer guests the rare treat of sleeping outdoors under the stars in raised four-poster beds perched on wooden platforms in the middle of the African bush.
The romantic al fresco experience also includes game viewing via horseback, camel or sturdy 4×4 vehicles, as well as a barbecue dinner — curated by a team of traditionally dressed Samburu guides and attendants.
"There are few experiences more romantic than a luxurious sleep out somewhere in the wilds of Africa, with only a mosquito net separating the safari-goer from the canopy of stars above," reads the story. "Yet our experience of a night literally out in the open went way beyond the sentimental thrills of safari. It touched us deeply, stirring something in our souls."
We couldn't have said it better!
Loisaba Conservancy offers breathtaking views across the Laikipia Plateau all the way to snowcapped Mt Kenya. The private reserve is home to elephant, lion, rare wild dogs and an abundance of other species.