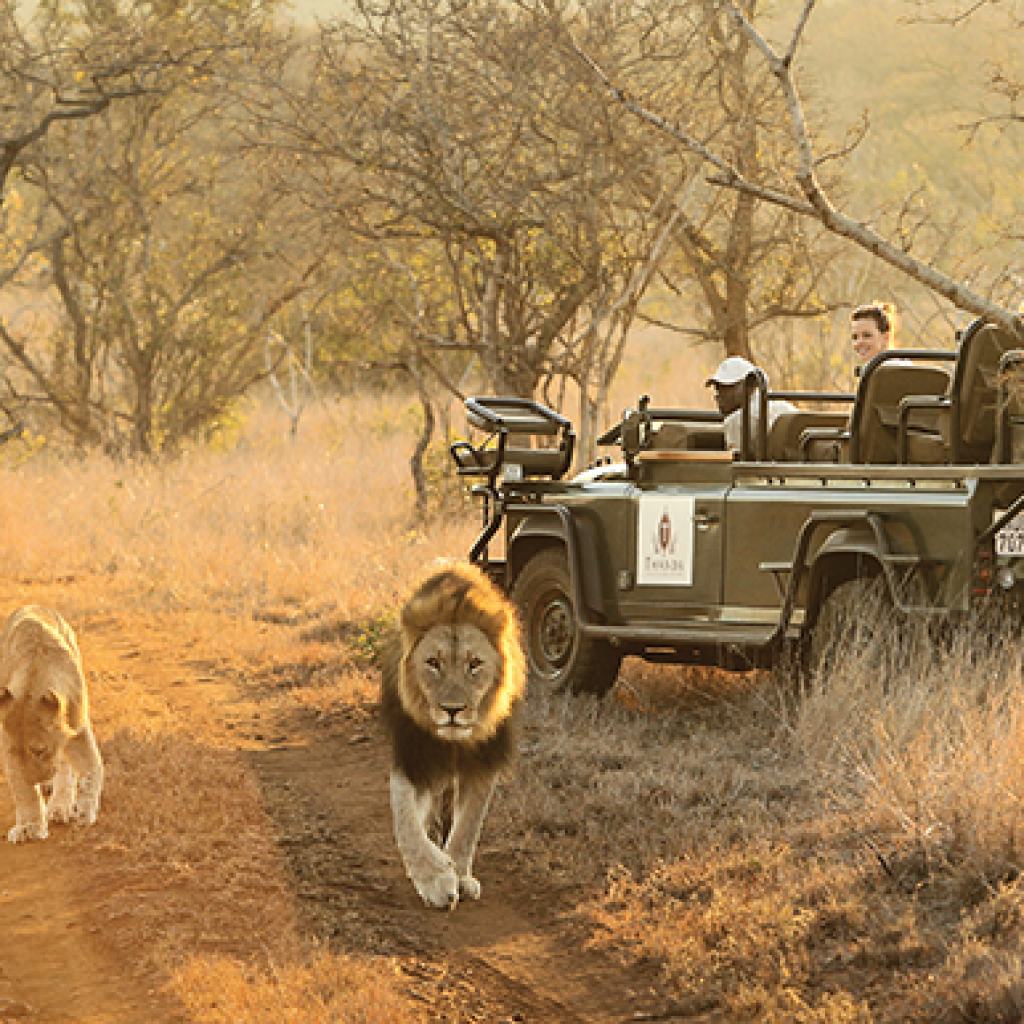 Thanda Safari has been getting a lot of great press recently, including a feature in Serendipity magazine. You can read the full article here: https://serendipitysocial.com/south-african-safari/ and we excerpted some highlights for you below.
Get Up Close and Personal with Animals
Thanda is located on a private game reserve that traverses almost 35,000 acres of wilderness … The nice part about traveling on a game reserve, versus in a national park, is that it's private land, so the safari guide is able to go off-road to get up close to the animals. It's not uncommon to get within a few feet of a lioness and her cubs snuggling under the shade for a nap in the morning, or preparing for a hunt as the sun goes down.
Learn About Conservation
Thanda has a dedicated Rhino Monitoring Conservation Team that tracks and records the movements of these animals in order to maintain their health and safety and protect their environment. Guests can go out with the team and track the rhino on foot, with an experienced guide. A portion of the proceeds go directly to the Anti-Poaching Program. Visitors can also spend a day with the conservation team out in the field through the "Path of Wildlife" excursion, working with the animals, monitoring the elephant families, and checking the reserve to make sure the habit is maintained.
Choose How You Get Around
In addition to daily game drives in vehicles, guests can go on a bush walk (a walking safari) with a trained safari guide, who explains how to track animals on foot, looking for paw prints in the dirt … Another option is to partake in a wildlife photography safari. This includes a 90-minute session with Thanda's resident wildlife photographer, who will talk about light, movement, speed, distance and framing.
For more information, contact Brooke Berlin, 720-226-4545 or brooke@karooconsulting.com