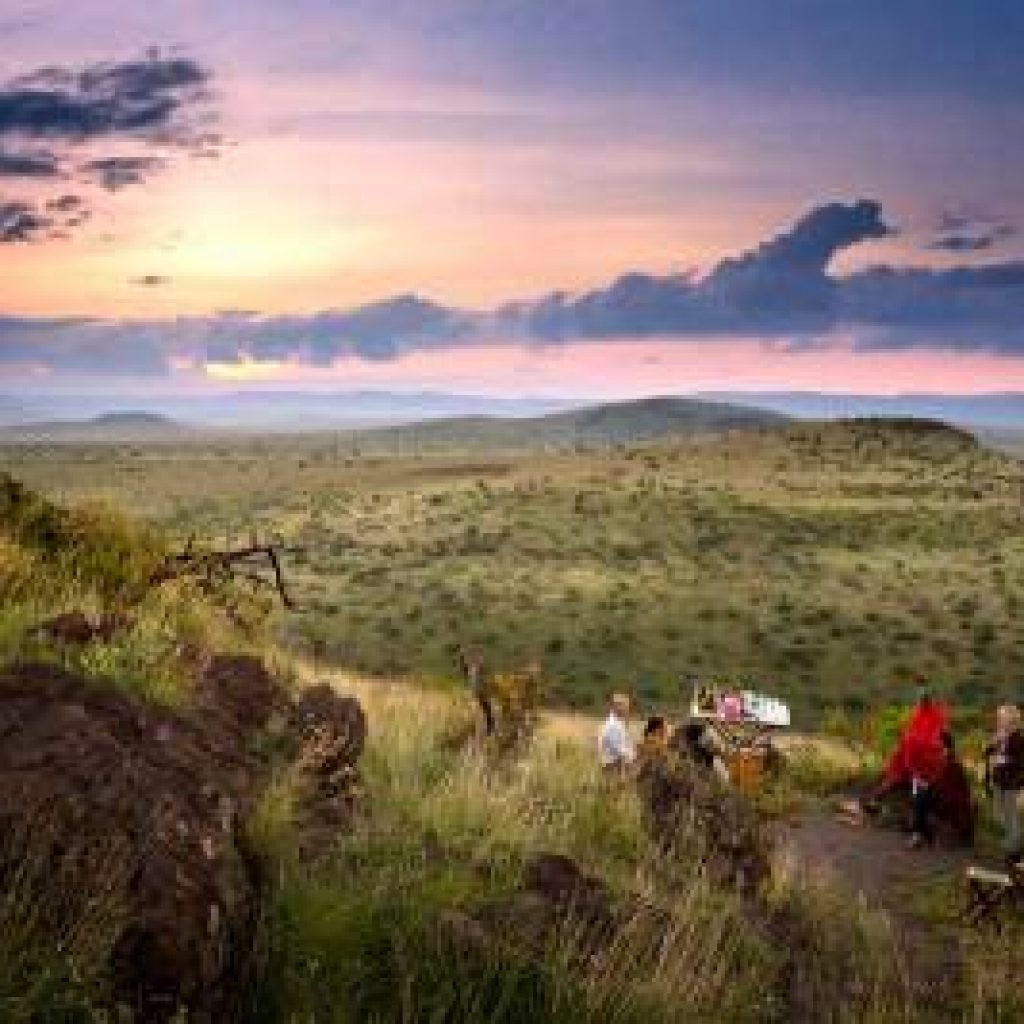 Elewana Collection has recently announced the latest addition to its portfolio – Elewana Kifaru House on the Lewa/Borana Wildlife Conservancy.With an unsurpassed footprint of properties across East Africa, the Elewana Collection now comprises of 16 award-winning luxurious camps, lodges and boutique beach hotels in Tanzania and Kenya. Located in iconic wildlife destinations each has been carefully designed to provide an unrivalled variety of accommodation style, activities and guest experiences.
Aptly named, Elewana Kifaru House takes its name from the Swahili word for rhino, and is idyllically located on an escarpment in the middle of the Lewa/Borana Wildlife Conservancy. From 01 April 2018 visitors will be able to book rooms on an individual basis in line with the other Elewana properties.
With just six well-appointed bedrooms, all located in individual spacious bandas complete with opulent four poster beds and generous en-suite bathrooms, the property retains a feeling of exclusivity. Guests can convene in the homely main house and relax with a fully-stocked bar and two large fireplaces or enjoy sundowners and dinner under the stars on the large comfortably furnished terrace. Built mainly from materials sourced locally, great care has been taken to reflect the style, character and lifestyle of the Kenyan highlands.
Elewana Kifaru House guest enjoy a heated swimming pool that affords breathtaking views across the surrounding plains, teeming with wildlife and reaching out to Mount Kenya. Massage rooms are also available offering a small but relaxing selection of treatments.
Elewana Kifaru House has been built to have minimal environmental impact. Solar panels are used to generate electricity and heat water, waste water is recycled to irrigate the landscape including a lovingly tended organic kitchen garden.
Lewa Wildlife Conservancy is heralded as a beacon of wildlife conservation that is rightly popular with celebrities, conservationists and photographers.