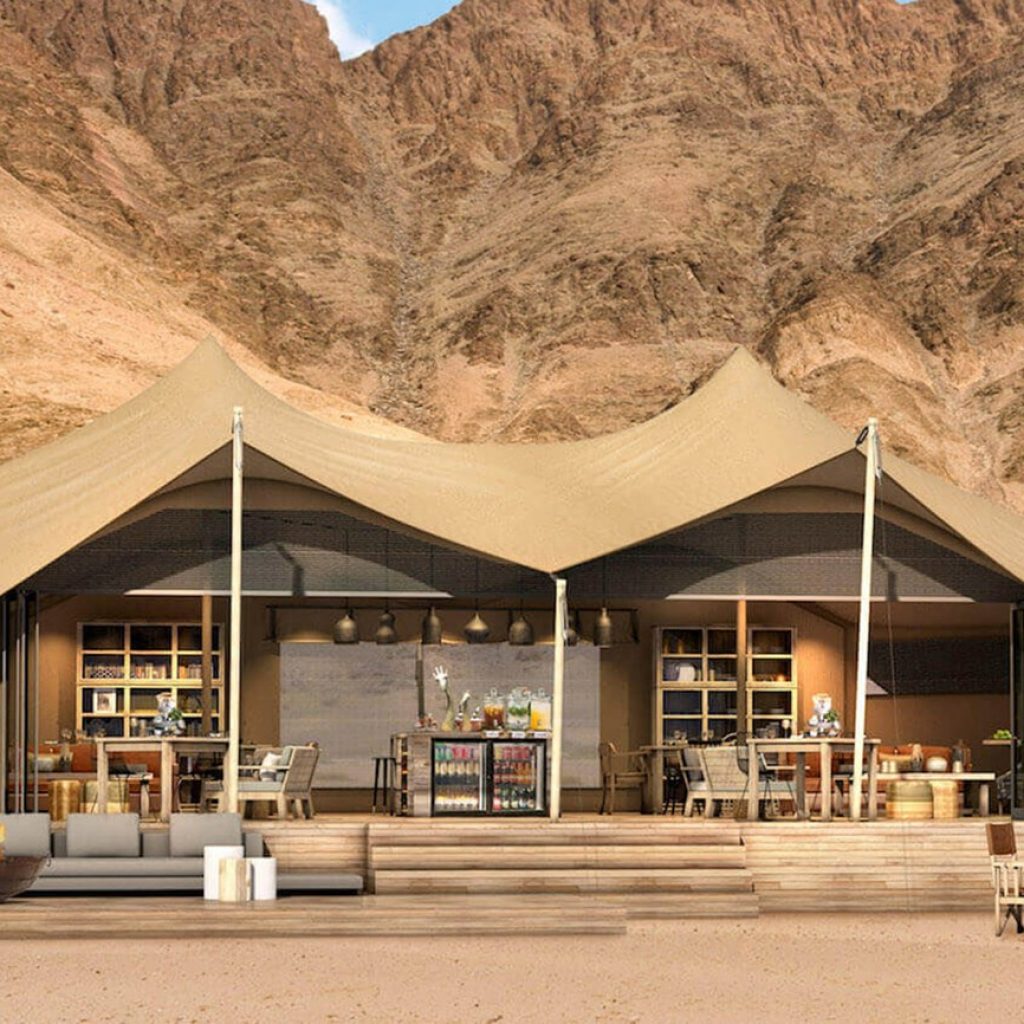 The South African-based safari company Natural Selection has announced it will open the Hoanib Valley Camp in the remote and wild Kaokoland in northwest Namibia in May. The camp is a joint venture between Natural Selection, the local communities and the Giraffe Conservation Foundation.
Located in the Sesfontein Community Conservancy, the camp sits on the banks of the Obias River, just outside the Palmwag Concession and overlooks the ephemeral Hoanib River. From the camp, guests can track elusive desert-adapted lions, elephants and black rhinos, enjoy cultural experiences and discovering more about the desert-adapted giraffes that are the focus of the Giraffe Conservation Foundation's work in Hoanib.
Hoanib Valley Camp features six guest tents that are raised on large decks and all have views out to the Hoanib River valley beyond.
Rates at Hoanib Valley Camp start at $580 per person, per night, inclusive of accommodations, meals, daily activities and locally brewed beers and wines from the region.