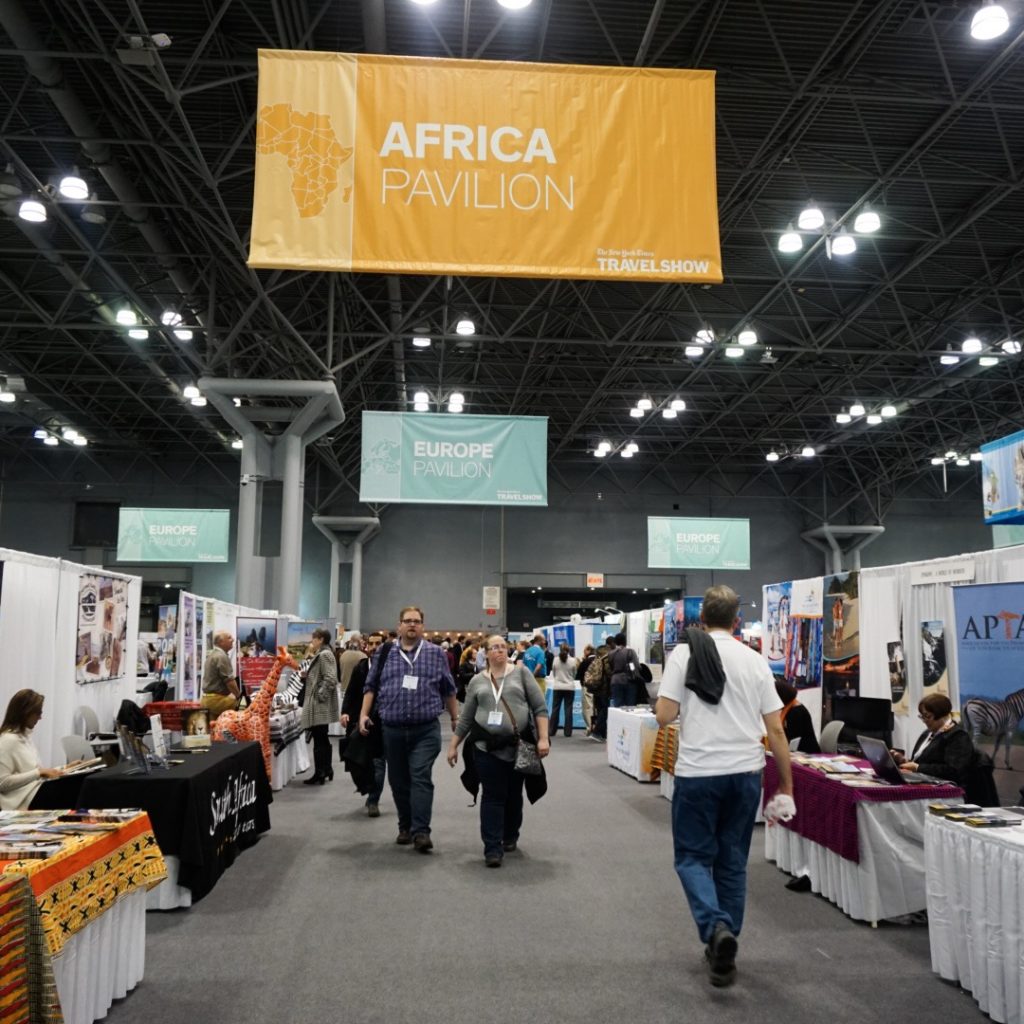 From 26-28 January, APTA shined at the New York Times Travel Show showcasing our members including Seychelles Tourism Board, Zimbabwe Tourism Authority, Infinite Safari Adventures, South Africa Travel & Tours, South African Airways Vacations and African Angel Tours.
This was the 15th annual New York Times Travel Show and it had the largest attendance since its inception with 32,398 attendees (a 7.6% increase over 2017) including 10,268 members of the travel trade and 1,384 members of the media. 600 companies exhibited from over 176 countries and the APTA Pavilion sat at the center of the exhibit floor.
In addition to the exhibition, APTA's own Todd Neuman hosted the Focus on Africa speaker series which was standing room only for the first time in years.
APTA plans to repeat the partnership with New York Times in 2019 including the Focus on Africa Speaker Series. If you have an idea for a speaker, or wish to exhibit alongside APTA, please let us know. The dates for next year's show will be 25-27 January 2019.