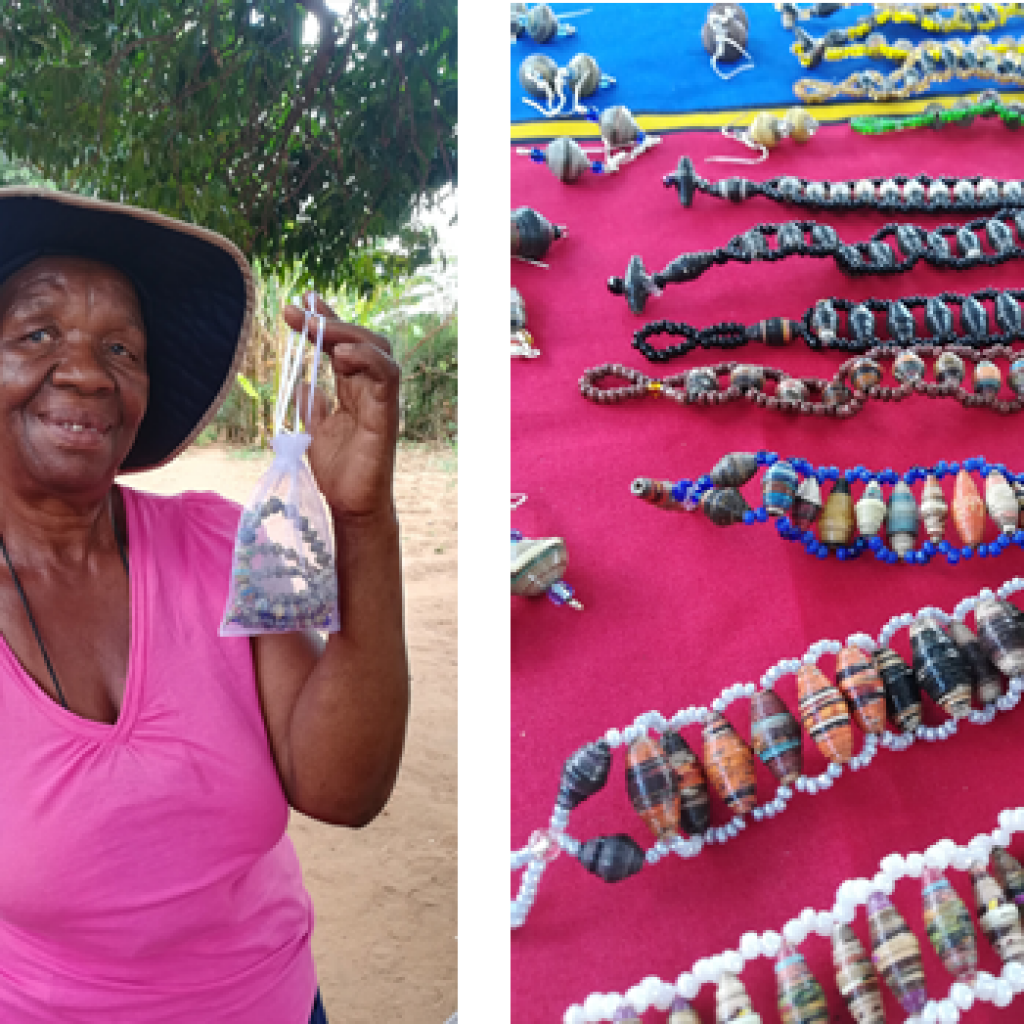 Hideaways has introduced a new transformative experience for guests at Elephant's Eye, Hwange – the Community Upliftment Experience, which is an excellent opportunity for guests to learn more about rural Zimbabwe life and to meet and interact with local Zimbabweans. The new tour is designed in collaboration with the Grow Africa Foundation's redefined vision and mission statement "to be a bridge between Challenges & Solutions, Good Will & Action".
The tour takes about 3 hours and includes a visit to Dingani Primary School in Dete, which is the school the foundation supports through various initiatives such as Pack for a Purpose and Project Penya. The visit to the school is a truly touching experience as conditions are very different from what most guests are used to back home, however, the hope and dedication of the schoolchildren and teachers are an inspiration to us all.
The tour also includes visits to two community projects such as a Beading Project, a Sewing Project, the Dete Veg Growing Project or similar. At these projects guests will get the chance to see how enterprising Zimbabweans are bettering their situation through sustainable practices and are able to support them if they so choose.
Guests will leave with a truer sense of the real Zimbabwe, what challenges they face and the opportunities for growth. A truly transformative experience!