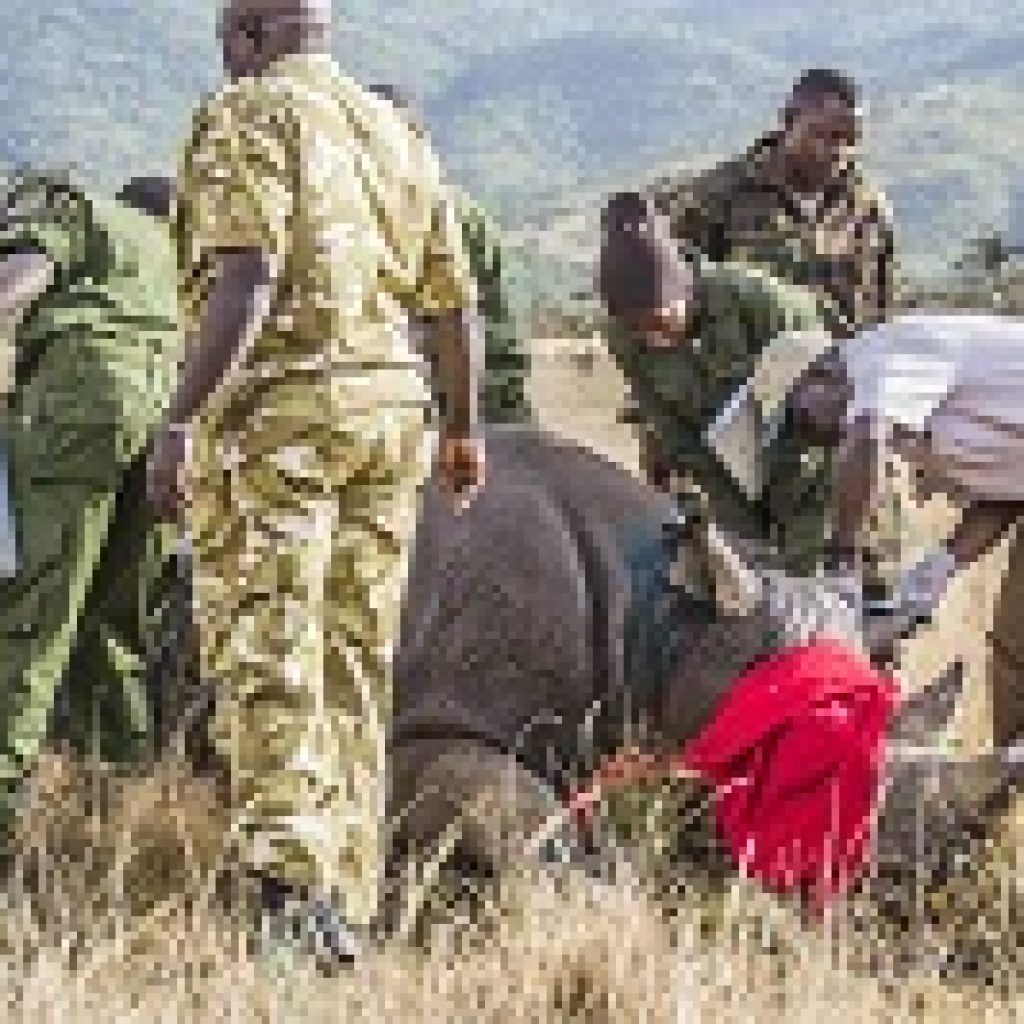 Early February, Lewa Wildlife Conservancy & KWS teamed up for a rhino notching exercise. The aim being to provide each Rhino with an identity by creating a unique notch pattern on the ears, which will enable rangers to identify individual animals during their anti-poaching patrols, determine when an animal goes missing, and also ensure that accurate and consistent data is recorded for each rhino.
The team embarked on a massive exercise to ear notch at least 20 rhinos over 6 days on the Lewa-Borana Landscape, with Subira, a 3.7-year-old black rhino being the first to get her notch pattern. Three rhinos were notched on the first day with the rest following over the remaining days.
Guests from Elewana Lewa Safari Camp were invited to watch at allocated time slots over two days. They certainly enjoyed the experience and learned a great deal when it comes to the conservation work that goes on and the daily fight to protect these incredible animals.
Lewa Conservancy opened a new Joint Operations Centre, which serves as the communications hub to the entire area, which covers an area with a radius of about 300km. The launch of the revolutionary new Joint Operations Centre enables operators to see exactly what is happening across the vast landscapes of Lewa, NRT and adjacent Borana, as it occurs. Vulcan, the high-tech and philanthropy-focused company founded by Paul G. Allen, created the new system specifically to help combat poaching and enhance wildlife management on a large scale across a vast area. Known as the Domain Awareness System (DAS), the programme integrates data and technology to provide a single picture that alerts security and anti-poaching teams to threats instantaneously and supports real-time tactical decision-making.
Elewana Lewa Safari Camp is one of only two tourism properties owned by the Conservancy itself, with the aim of boosting the conservancy's revenue through camp occupancy. All camp profits and conservancy fees generated by the camp are reinvested directly into the conservation and community efforts of Lewa Wildlife Conservancy.