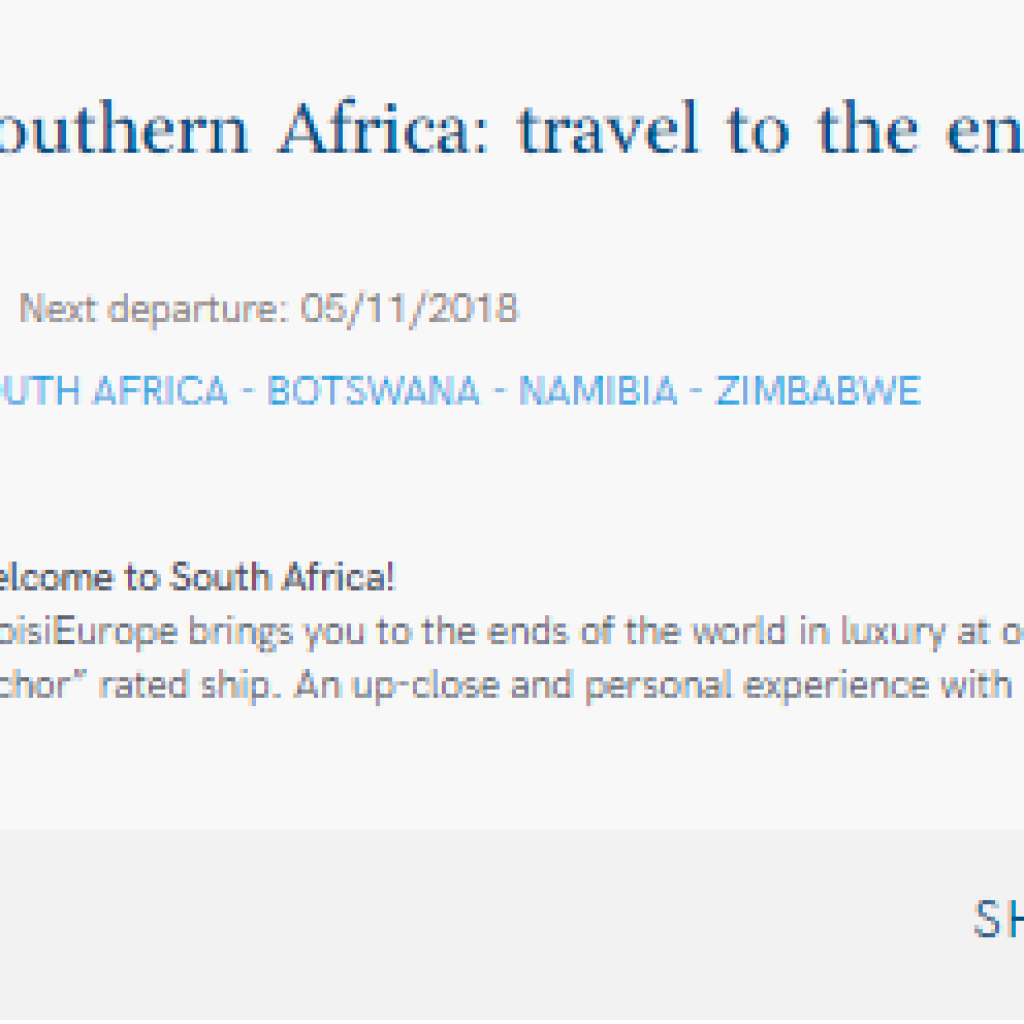 April 30th, 2018
CroisiEurope, the Largest River Cruise operator in Europe, has launched a brand new website to support its growing catalog of Cruises and Cruise-Tours in Europe and around the world.
The company, which began its operation in Southern Africa earlier this year with the launch of the MS African Dream, has been in operation for 42 years – and now operates on over 50 ships worldwide.
The new website has been constructed with the user in mind, perfect for those in the trade, with the ability to search by area of interest, date of departure, or price point.  Their four Southern Africa Itineraries; which include tours in Johannesburg, Victoria Falls, a stay at their exclusive lodge in Namibia, and 3 nights cruising on Lake Kariba; are all readily accessible on the new website.
For more information, visit www.CroisiEuropeRiverCruises.com