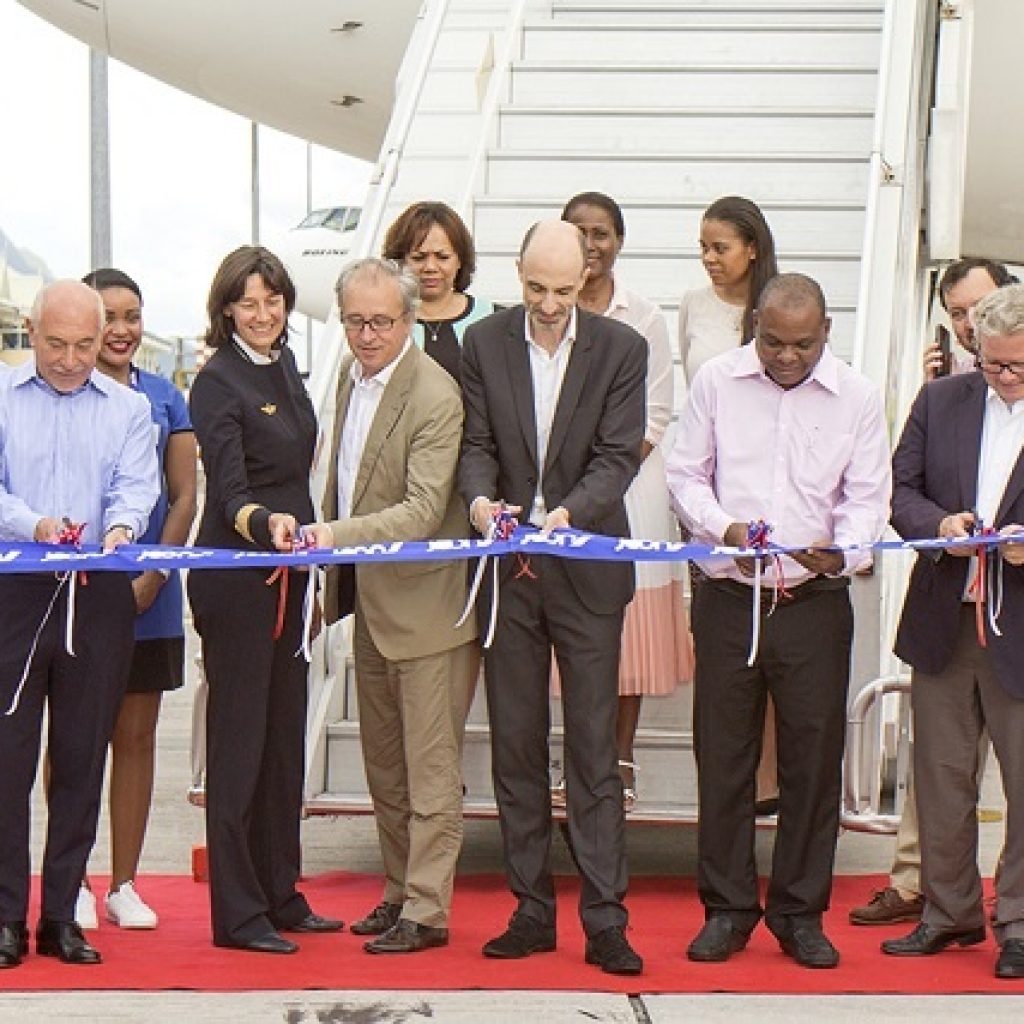 (Seychelles News Agency) – After a 20-year absence, Air France is returning to Seychelles through its subsidiary airline, Joon, an event marked by an inaugural ceremony on Tuesday.
Joon has been linking Seychelles – a 115-island archipelago in the western Indian Ocean – with Paris, France since May 5, with three weekly flights on Tuesdays, Thursdays and Sundays.
The Senior Vice President of Air France KLM in the Caribbean, Indian Ocean and Latin America, Henri Hourcade, said that "this is a new stage in the relationship between Seychelles and Air France as well as between the two countries through cultural, economic, historic relations."
"Thanks to the strength of our hub in Paris Charles de Gaulle, we are able to propose to our clients the links to and from countries that count the most for the development of tourism in Seychelles," said Hourcade.
Tourism is the leading contributor to the economy of Seychelles.