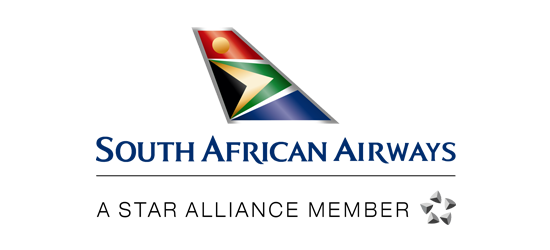 SOUTH AFRICAN EXPRESS
RE-ACCOMMODATION & REFUND PROCEDURES
UPDATE #5
MAY 26, 2018 11:20AM EDT
South African Airways (SAA) has announced an update to the re-booking conditions in reference to refund requests and procedures. SAA continues to accept all tickets connecting to/from South African Airways network (083) ticket stock issued for travel on the suspended services of SA Express on an involuntary re-route basis. Passengers affected are being re-accommodated on other available services of SAA, Mango and Airlink.
To date, replacement flights schedules have been published on SAA, Mango and Airlink in the following markets for travel through June 24, 2018 and are loaded in the GDS.  The flight frequency and days of week operation will vary by market, so please consult your GDS or visit www.flysaa.com for the latest flight information.
Our priority remains to assist our valued customers in the best possible way in order to minimize the inconvenience and disruption to their travel plans caused by the suspension of SA Express services.
Un-ticketed Passengers:
All passengers that have not been ticketed will be rebooked on alternative flights. All fare types may be rebooked via other SAA, Mango or Airlink gateways at the applicable fare level. Additional expenses for un-tickets passengers to get to the final destination will be at passengers own cost.
Ticketed Passengers:
All tickets issued on SAX flights purchased on/before 24 May 2018 for travel on/after 24 May 2018 will be re-accommodated onto alternative flights operated by SAA, Mango or Airlink without penalty or additional charges, subject to the following conditions:
Re-booking Conditions:
Rebook onto another SAA, Mango or Airlink flight

Re-accommodate in same cabin, same booking class, if not available, the lowest available booking class.

The re-issuance of tickets must be made on/before 03Jun2018

All tickets must be reissued as SA ticket stock

The endorsement box of the reissued ticket must be annotated with – "INVOL RRT DUE SAX SUSPENSION/SA…/DATE

No-show passengers are not eligible for this waiver except where the cancellation of the SA flights created the no-show onto an SA flight.

For those passenger wishing not to travel as originally ticketed, SAA will allow a full ticket refund, for the unused portion.

Travel agencies can process a refund on fully unused tickets on SA Express in their GDS with the following endorsement – "INVOL RFND DUE TO SAX SUSPENSION/SA…/DATE"  This endorsement must be included in the refund to avoid the issuance of an ADM to the agency
For partially used tickets, the refund requests must be submitted to:  fllrefunds@flysaa.com

In addition, please provide a mobile number in your client's reservation in order for SAA to provide any flight status updates via SMS, as needed
SAA and its airline partners will continue to monitor the network and performance during this period and make necessary adjustments and announcements when needed. We encourage our customers and Travel Partners to visit www.flysaa.com for regular updates on the status of flights.
We sincerely apologize to all affected customers and our Travel Partners for the inconvenience caused by the suspension of SA Express services and we remain committed to providing assistance.  If you need our assistance in re-accommodating your clients, please feel free to contact SAA Inside Sales at 1-(800) 722-7477 or SAA Reservations at 1-(800) 722-9675.
Thank you.
South African Airways
North America Sales