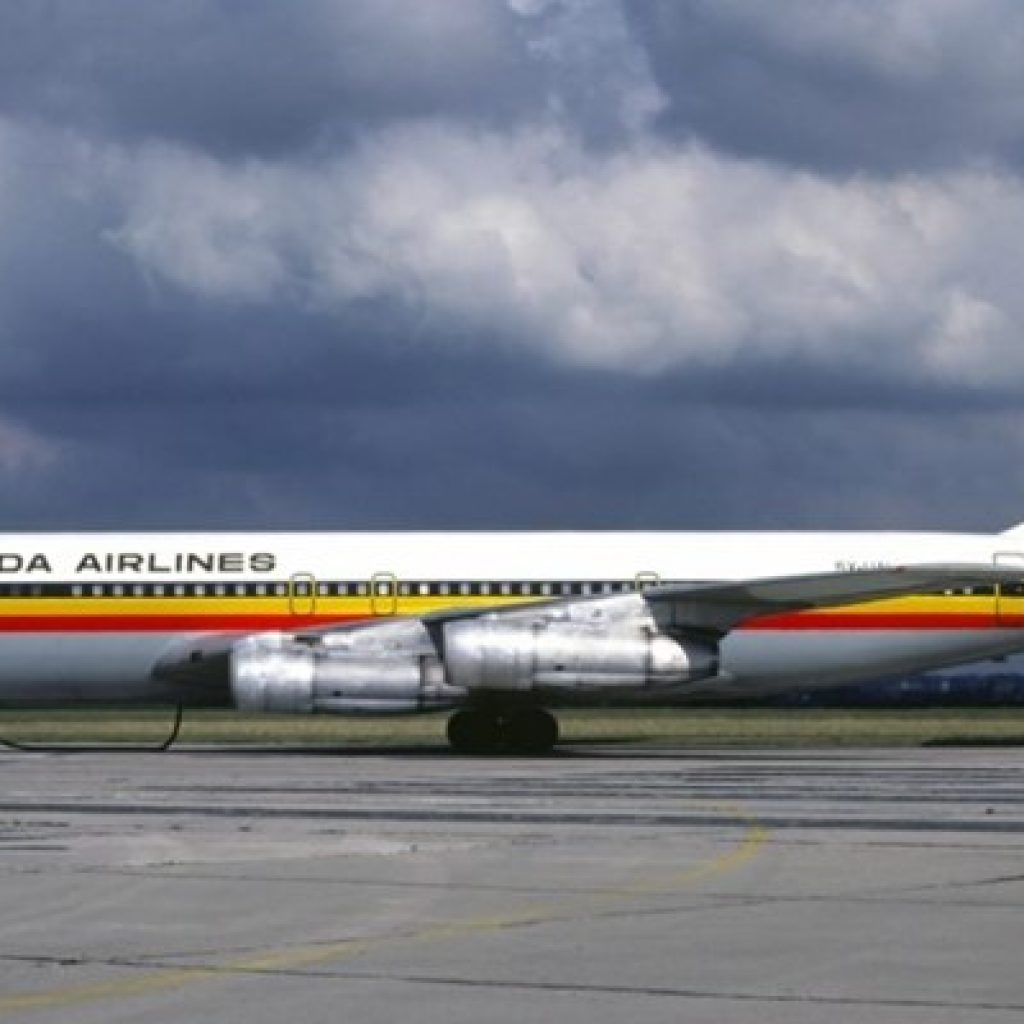 The Uganda government plans to buy six passenger aircraft for Uganda Airlines, which is scheduled to resume flying in late November after ceasing operations in May 2001.
Minister of Works and Transport, Monica Azuba-Ntege, said the government had made an initial cash deposit of US$1.2 million (UGX4,43bn) for the purchase of the aircraft for Uganda Airlines, reports Daily Monitor.
According to the Minister, a cash deposit of $405 000 (UGX1.5bn) has been made for four Bombardier CRJ900 passenger jets from the Canadian Bombardier Aerospace and another $800 000 (UGX3bn) deposit for two A330-200 aircraft. The government will take delivery of the Bombardiers first.
Whilst addressing journalists on the government's progress in the transport sector, the Minister said: "All this has gone through careful studies and was approved by Cabinet. The Uganda National Airline Company has been registered, an interim board and management appointed and its business plan has also approved by Cabinet."
Plans to revive the national airline were put on hold due to the recommendations of a joint study by the Uganda Development Corporation and National Planning Authority. Its projections were that an estimated $378 million (UGX1.4trn) would suffice to get the project off the ground.
Furthermore, the authority also recommended that the government borrow money from international creditors at a 5% interest rate per annum, repayable between seven and ten years. The money would further enable government to acquire Airbus A330-200 and Bombardier jets for the initial fleet, each of which costs an equivalent of $10 million (UGX37bn) and $2.4 million (UGX9bn) respectively.
In order to make money, The Minister mentioned that Uganda Airlines plans to engage ground handling business and Entebbe Handling Services.
"The plan is to break even in four to five years," said Azuba-Ntege.
In the financial year of 2016/2017, the sector was allocated $1.2 billion (UGX4.5trn) with the bulk of $1.2 billion (UGX3.5trn) going to the Uganda National Roads Authority.
The Minister said several roads had since been upgraded, increasing the total paved national road network from 3 795 kilometres to 4 680 kilometres.