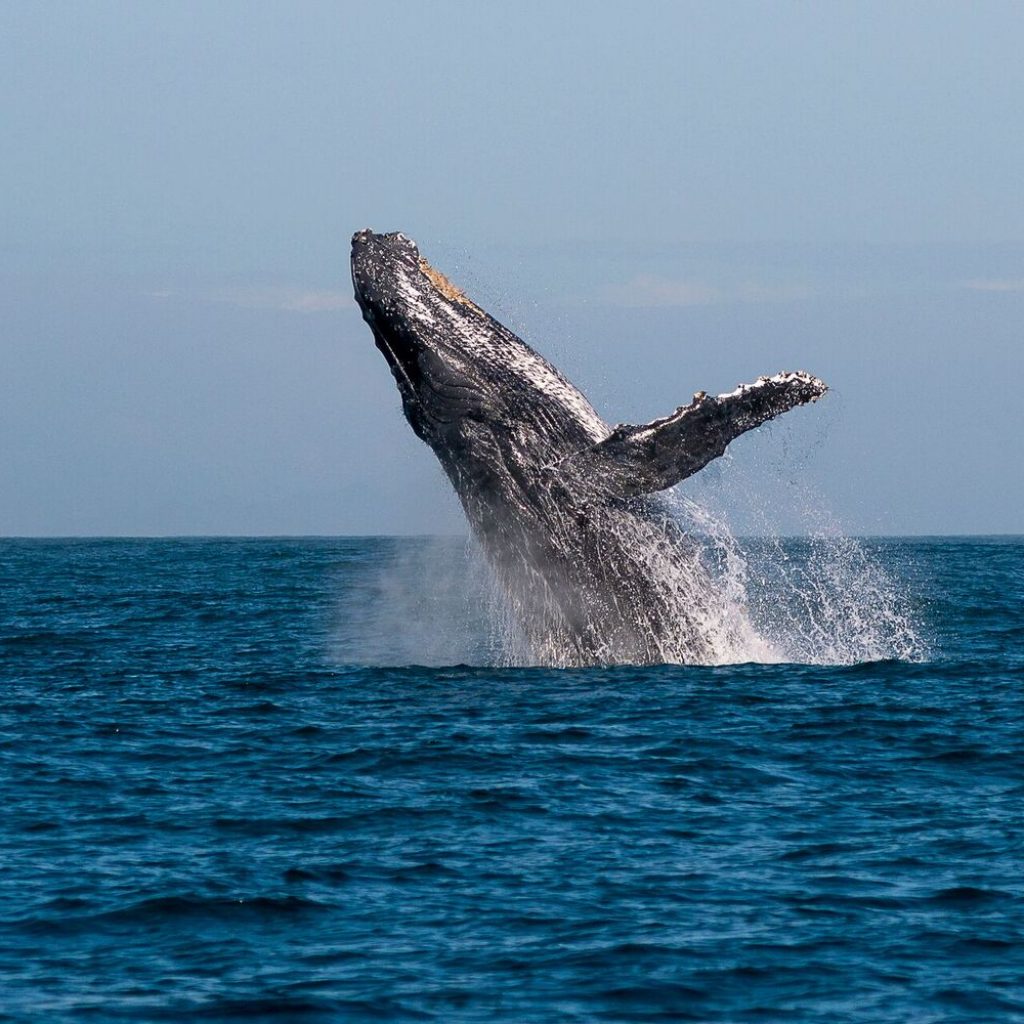 For every year, Sainte Marie Island which located in the East of Madagascar has become the home of the Whale Festival. Considered as the beautiful world sanctuary of the humpback whale, it is at the heart of a high potential economic zone composed of Vanilla Islands (Comoros-Mauritius-Réunion-Seychelles-Mayotte-Maldives-Madagascar).
The festival is an initiative of the CETAMADA association and the tourism office of Sainte-Marie (OSTM). The event receives the support of local communities and the whole country and it will be also an opportunity for residents to gather around whales. For this purpose, several activities are planned.
The WHALE FESTIVAL, which will be held from July 12 to 15, 2018 for its third edition, is a unique opportunity to celebrate these marine mammals that migrate each year to the warm, shallow waters of NOSY BORAHA (Sainte-Marie Island) in the heart of the Indian Ocean.
The Safari Whales is a breathtaking spectacle during the sea trips. Unmissable event every year, from July to October, allowing exchanges between the various actors interested in this area like lovers of nature, romantic or family trip.
"Les drôles de Dames" or "The funny ladies", a women association that works in the rural development of the country, beyond the festival, will continue their social actions for the population through, among others; the operation named "A child, a whale».
It is a colorful Festival, with animations worthy of the incessant ballet of the whales, heart of the subject and stars of the event. The carnival parade of twenty decorated floats, followed by a live performance of the villagers. The event is based on the theme "Saint Mary … culture and tradition".
Many kinds of concerts will be open to all musical cultures, traditional music, variety, music of yesterday and today. The closing concert will be as amazing as it is explosive.
The fair-exhibition near the port, with booths, designed in traditional materials, will present local crafts, as well as a showroom representative of the economic potential of Madagascar.
The Festival will receive also the Humpback Whale World Congress to advance scientific studies and conservation efforts of humpback whales at their feeding site, breeding grounds and migrations. More than 20 researchers will come from all over the world to share their work and attend the festival.
Various tours are available for groups and individuals from around the world, before, during or after the Festival, for 4-5 days, with an organized discovery of Madagascar including Les Pangalanes, nature reserves and the atmosphere lush of the East Coast.
There is also a project to build a new port which will make the way easier to cross the east coast of the Big Island to Ste Marie, that is to say about 5 miles.
Visit: www.alexandra-travel.mg for booking or for further information. Alexandra travel proposes group trips, guarantee departures and also make tailor made trip depending your disponibilities.