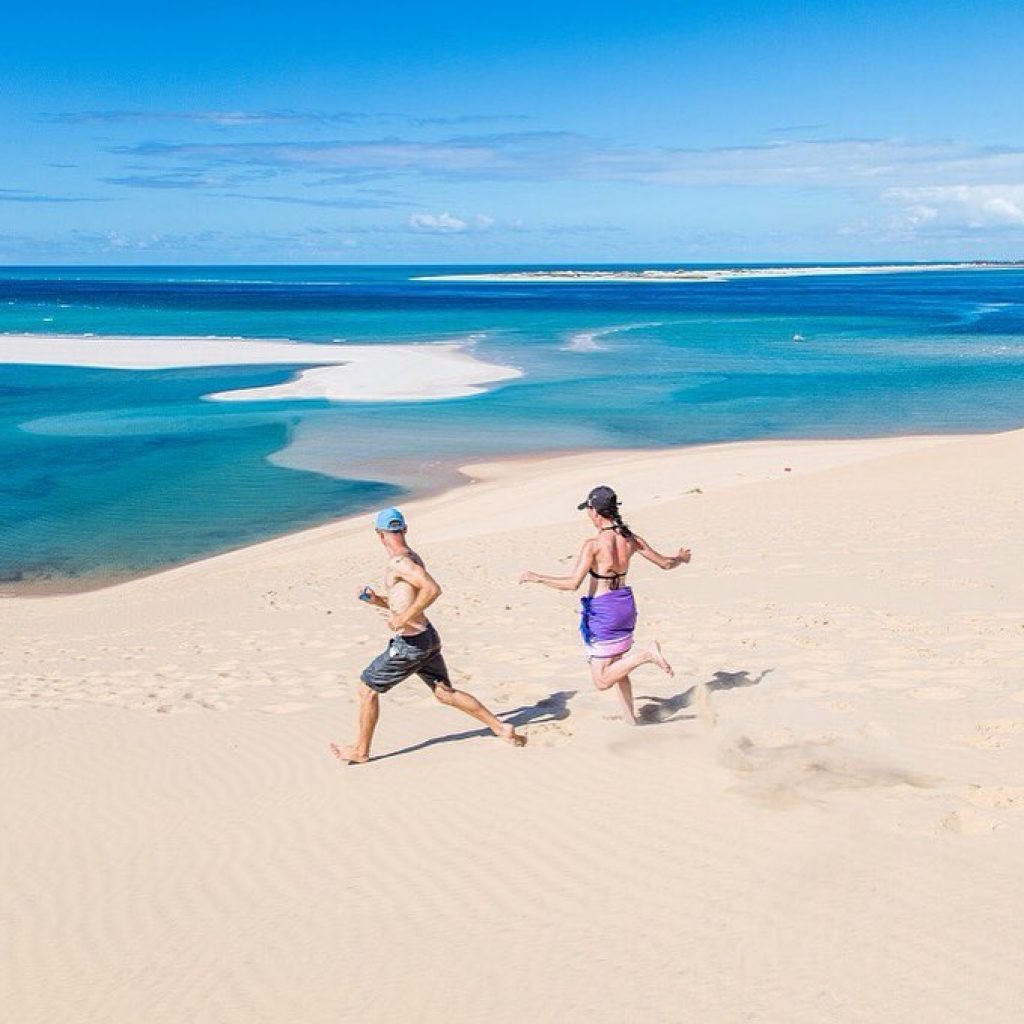 When it comes to an Indian Ocean escape, it's time to look beyond traditional stalwarts The Seychelles, Mauritius and the Maldives and consider rising star Mozambique. Here's why now is the time to visit…
The marine life is second-to-none
Mozambique boasts some of the finest marine life in the Indian Ocean. Its coral reefs have escaped the bleaching which has decimated the reefs of the Seychelles and Mauritius, and scientists have recently made a remarkable discovery in Northern Mozambique. Hailed "Reefs of Hope" they have identified corals which suggest they have the potential to withstand climate change.
Whale-watching beats that of its Indian Ocean neighbours too. Humpback whales can be seen breaching throughout the islands off the east coast of Mozambique on their lengthy migration from Antarctica to the warmth of the Indian Ocean where they mate and have their calves. Between July and November these playful giants can often be observed very close to both Azura Quilalea and Azura Benguerra. Keen to showcase this incredible biodiversity to guests, Azura Retreats can organise Ocean Safaris and guided marine walks to help guests enjoy this aquatic paradise.
Unspoilt beaches and fewer visitors
Less developed than The Seychelles, Mauritius and the Maldives, Mozambique offers travellers pristine, unspoilt beaches. At Azura Quilalea Private Island, guests can enjoy an entire tropical island paradise to themselves for a true 'Robinson Crusoe' experience.
It's becoming more accessible
Mozambique's infrastructure is developing fast, and the country has recently signed up to the Open Skies Agreement, promising to make the air journey even easier for visitors with carriers such as Turkish Airlines and South African Airways flying directly into Maputu. Recognising the demand, African regional carrier Airlink has also increased its daily schedule into Mozambique, vastly improving connections for guests visiting Azura Benguerra Island and Azura Quilalea Private Island, before their state of the art helicopter transfer whisks them from the mainland to their island hideaway.
Portuguese flavours
Unlike the Seychelles, whose cuisine is often described as bland, Mozambican cuisine benefits from the influence of its Portuguese past. Rich, vibrant and incorporating plenty of fresh seafood, even the most basic of dishes are a taste sensation. Make sure you try fresh prawns slathered in fiery peri peri sauce, for a true taste of Mozambique.
Your friends probably haven't been yet
Everyone loves to be the first among their circle to visit a new 'it' destination, so now is the time to visit Mozambique. Visitor figures are expected to rise to this southern African nation, so make sure you book your island escape with Azura Retreats now.