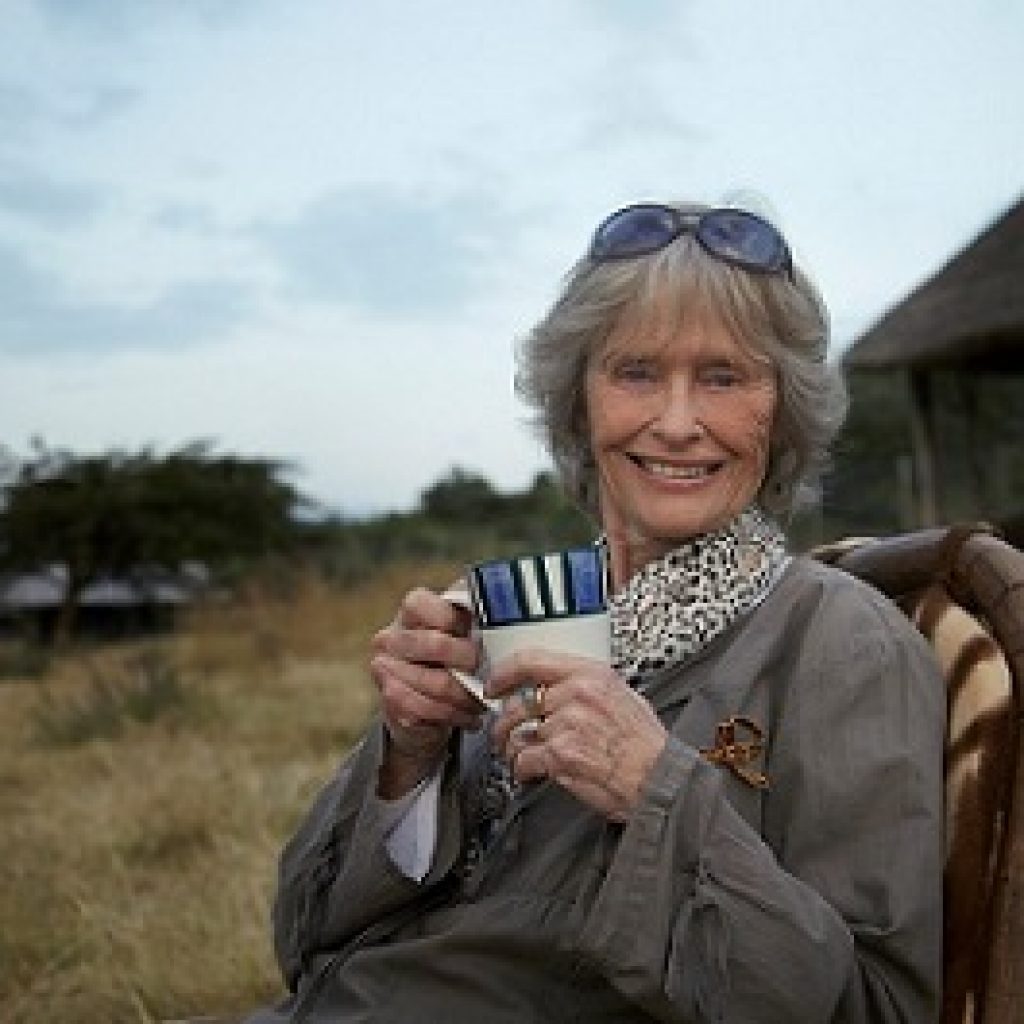 It was our honour and a privilege to host Virginia McKenna recently at Elewana Elsa's Kopje Meru. On our final evening we had the opportunity to sit with her, as the candles flickered in the lounge, we listened to her tales of Meru, filming Born Free and her life's work with The Born Free Foundation.
Brilliant on a magnificent scale Meru, with its glorious wide-screen grandeur and sweeping epic landscapes, is one of Kenya's most celebrated parks, even without the legacy of Elsa the Lioness. Nevertheless, it was Born Free, the bestselling book and subsequent award-winning movie released in 1966 recounting the lives of George and Joy Adamson and Elsa the lioness in Meru that made this park the stuff of Hollywood legend.
Joy and George Adamson were undoubtedly two of the most celebrated champions of wildlife the world has ever known and Elsa the lioness, star of the best-selling book 'Born Free' written by Joy, the most famous lion. The book describes raising Elsa after she was orphaned as a tiny cub and the couple's attempts to teach her how to hunt and survive on her own. Their efforts were ultimately successful, and she was returned to the wild.
Hollywood brought the story to an even wider audience with the 1966 release of the Box Office hit 'Born Free', starring Virginia McKenna and Bill Travers. Filming Elsa's life story began in Kenya, and the resulting Academy award-winning film was not only a smash hit, but a ground-breaking movie which captured the imagination of the world and redefined the meaning of wildlife conservation forever.
George and Joy forged a great friendship with Virginia McKenna and Bill Travers, who portrayed them in the film, and inspired the two actors into a life dedicated to wildlife conservation. They went on to establish the Born Free Foundation, which is still protecting wildlife today and is now managed by their son Will Travers.
Elsa the lioness is buried in Meru, with Joy's ashes scattered at her gravesite. George is buried in neighbouring Kora National Park with his brother Terrence and two of his orphan lions, Supercub and Boy.
Meru National Park is wild and beautiful. Straddling the equator north-east of Mount Kenya, Meru National Park covers 870 km2 and has enormous diversity of habitat and wildlife ranging from cool forests to open semi-desert plains dotted with giant baobab and doum plams. Irrigated by 13 rivers and numerous mountain-fed streams, the meandering waterways are life-sustaining arteries through the rugged landscape.