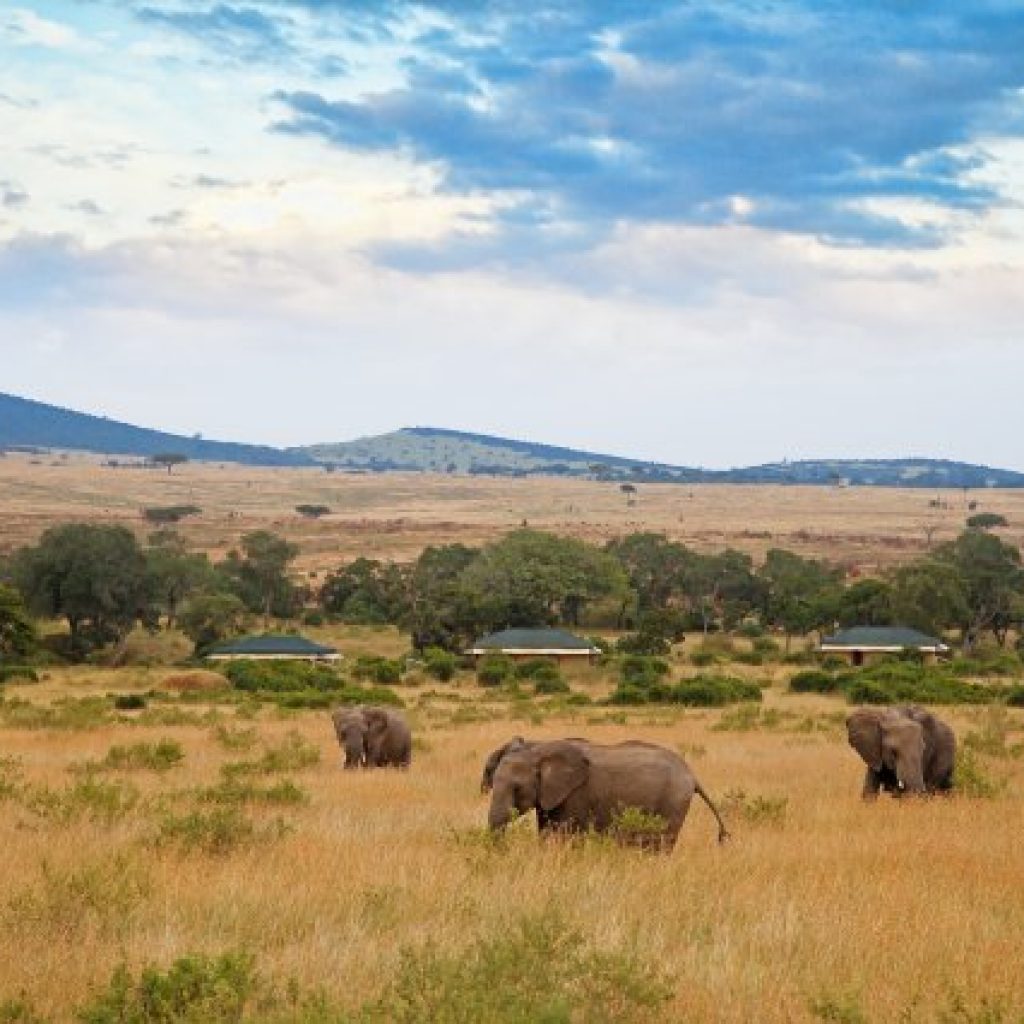 Elewana Sand River, Masai Mara, ideally located on the banks of the beautiful Sand River in a remote corner of the Reserve, is being refurbished in order to enrich the high standard of comfort that guests experience at one of the Masai Mara's premier camps.
The main area of Elewana Sand River Masai Mara will benefit from an upgraded bar area, perfectly situated for watching the migration at the popular Sand River crossings and new landscaped pathways that meander between tents located along the banks of the river. The swimming pool that was centrally located has been removed with plans to build a stunning infinity pool near the banks of the river later this year.
Guests will now be able to enjoy direct access to their shower 'under the stars' from the main bathroom complete with large freestanding Victorian style baths. All the guest tent decks are being replaced to the highest of environmental standards. The shade netting above the flysheet is being upgraded for better insulation and a colour that blends with the surrounding environment.
All the Elewana vehicles have been refurbished for the season and will continue to be driven by our dedicated team of professional Elewana guides.
Elewana Collection has appointed new General Managers at Elewana Sand River, Chris Wood and Debbie Partridge. Originally from England, they spent 10 years in New Zealand before emigrating to the African continent.  After stints in Namibia and Botswana, the couple moved to Tanzania, where they ran small boutique properties for a number of years. In their new role with Elewana, they will oversee the 16 tent camp including the current refurbishment s and renovations that are underway.
Elewana Sand River Masai Mara's new look and feel recalls the spirit of the property's original design, blending into the surrounding landscape under the canopy of trees that line the Sand River and surpassing guest's expectations, all the while maintaining perfect harmony with its native surroundings.