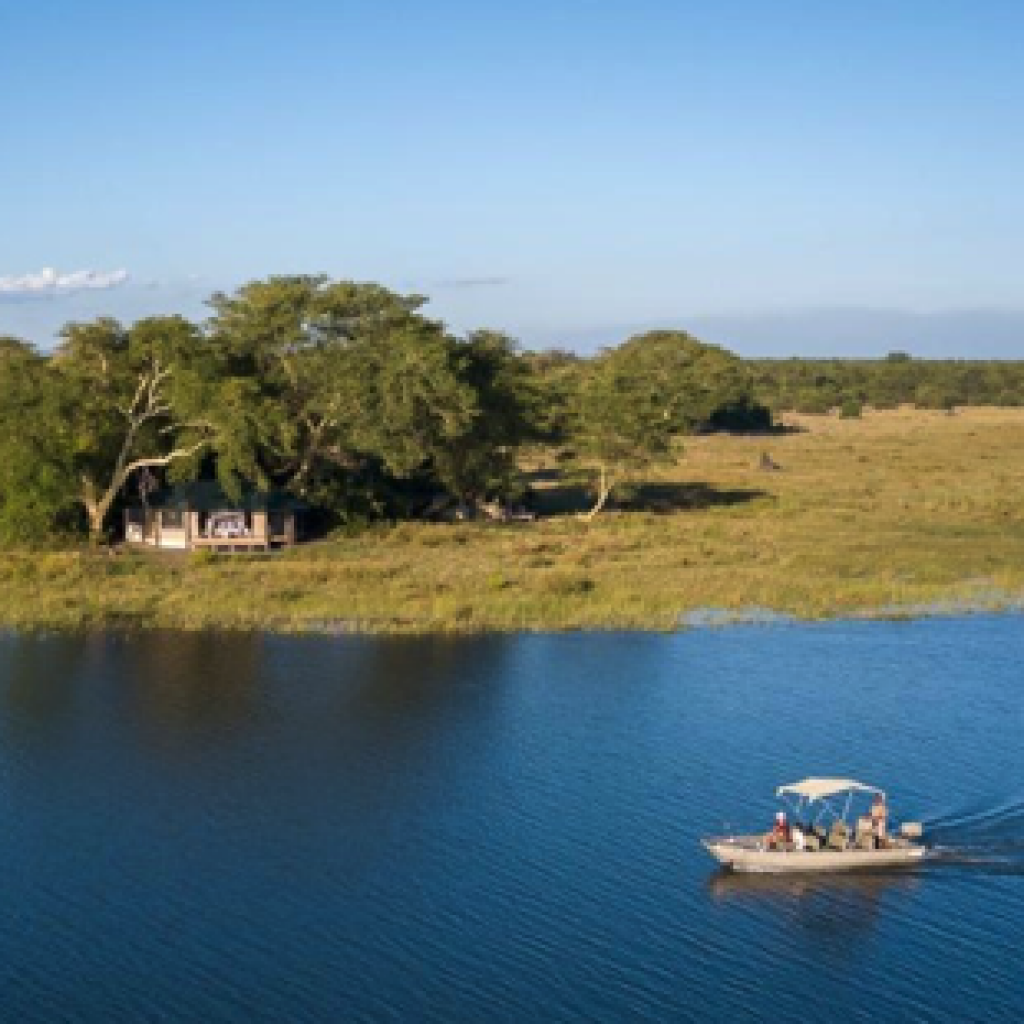 We are thrilled to announce the opening of Robin Pope Safaris' Kuthengo Camp in Liwonde National Park, Malawi. Meaning "the wild" or "the bush" Kuthengo is located among fever trees on a large open plain along the spectacular Shire River. The camp boasts four spacious en-suite safari tents, each featuring an outdoor shower, bathtub, basin (double) and state-of-the-art 'Evening Breeze' air-conditioned beds, as well as a private deck for enjoying sunset views. The main area and dining area are located under a magnificent fever tree, overlooking the Shire River where herds of elephants and other game are frequently seen coming down for a drink or to cool off.
The camp hosts a maximum of ten guests, so the small team of guides at Kuthengo can personalize activities to give each guest the safari experience of their dreams.
In addition to the camp's quiet charm, a stay at Kuthengo promises adventure around every corner. Since Liwonde is a virtually untouched national park, guests can expect game drives filled with animal sightings, adventurous walking safaris and peaceful boating safaris. Lions were re-introduced to the park earlier in 2018 by African Parks, which returned a key species to the natural system years after the last lion was seen in Liwonde.
Between Robin Pope Safaris' three properties located in Majete Wildlife Reserve, Lake Malawi National Park, and now Liwonde National Park, they are giving their guests every reason to get off the traditional safari highway and venture from bush to beach in Southern Malawi. Sample this combination with their Warm Heart, Malawi Highlights or Pumulani Anniversaryitineraries.
Opening Special
Don't forget about their opening special. Robin Pope Safaris are offering a 15% discount for all travel between July and October 2018.