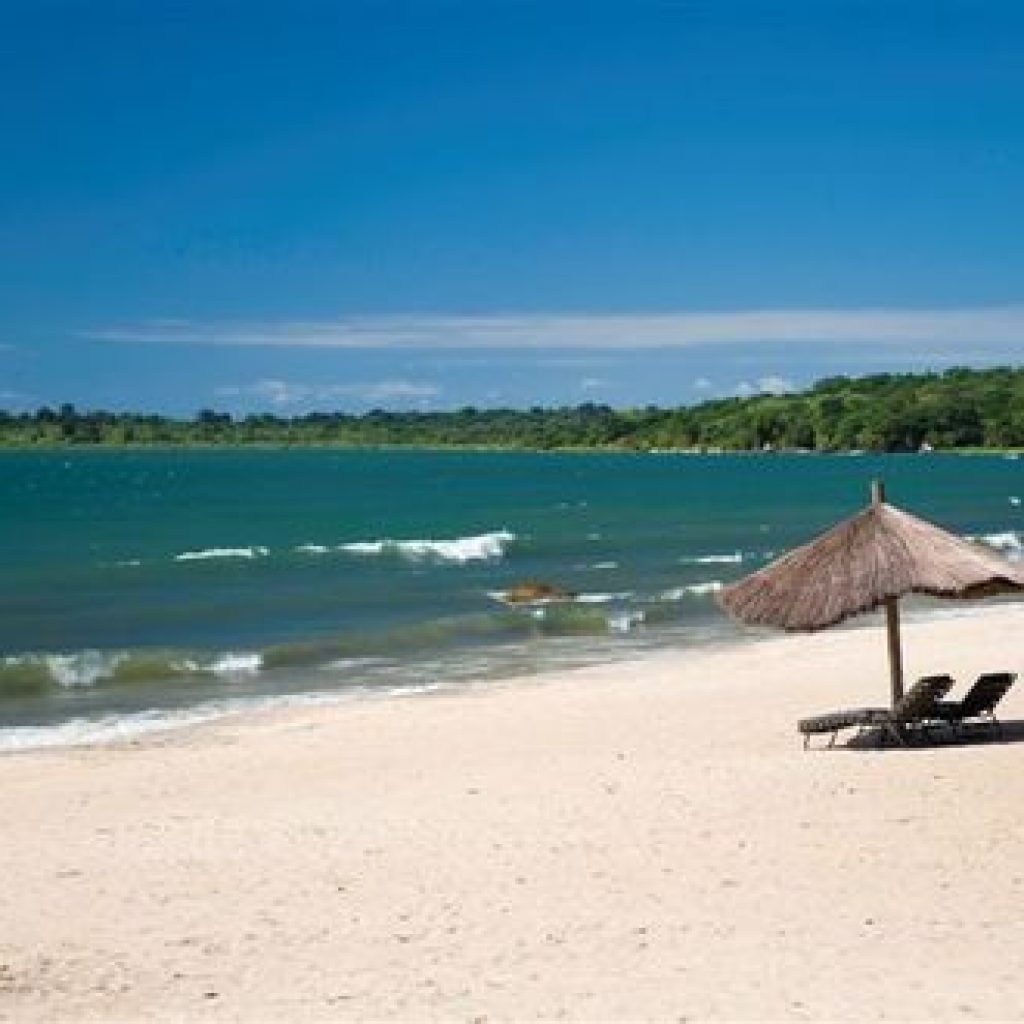 On Friday 22nd June, Central African Wilderness Safaris (CAWS) signed a 20-year lease extension with the Government of Malawi for Chintheche Inn, a stunning property overlooking Lake Malawi. In 1993, CAWS signed the first-ever public-private partnership with the Government of Malawi, to run Mvuu Camp and Mvuu Lodge in Liwonde National Park.  The company is delighted to carry on this tradition which aims to foster mutually beneficial agreements and partnerships with the Government of Malawi.
Commenting on CAWS signing the 20-year lease extension for the property, Chris Badger – Managing Director, Central African Wilderness Safaris stated: "The securing of this lease allows us to embark on an ambitious upgrading programme which will see more rooms added to the property as well as a state-of-the art conference centre. Moreover, our Root to Fruit reforestation and tree planting project which has established four nurseries in the area, and works closely with local communities, now has a secure base from which it can operate and grow well into the future."
The wild northern lakeshore is many people's favourite part of the lake with its white sandy beaches, forests, mountains and many small, age-old fishing villages which have remained untouched for generations. The area boasts some of the finest stretches of pristine beach on the entire lakeshore and the distant Viphya Mountains form a dramatic backdrop.
More information about Chinteche Inn
Chintheche Inn is set in lush gardens with large, shady trees overlooking the lake, and comprises ten comfortably furnished en-suite rooms and a two-bedroom family cottage. All rooms open out onto a patio and grass lawns sloping to the beach and are tastefully furnished with colourful fabrics and local crafts. There is a central dining area and bar, and meals often take place (weather permitting) under the stars or in a shady corner of the garden. There is a large pool, and campsites are situated in the gardens. Activities on offer at the Inn include mountain biking, village tours and a wide variety of water-sports including kayaking, snorkelling and boat rides. Chintheche Inn is also the home of tree planting initiative Root to Fruit, which to date has planted over 250,000 trees in the area.
For further details, check out their dedicated page here.