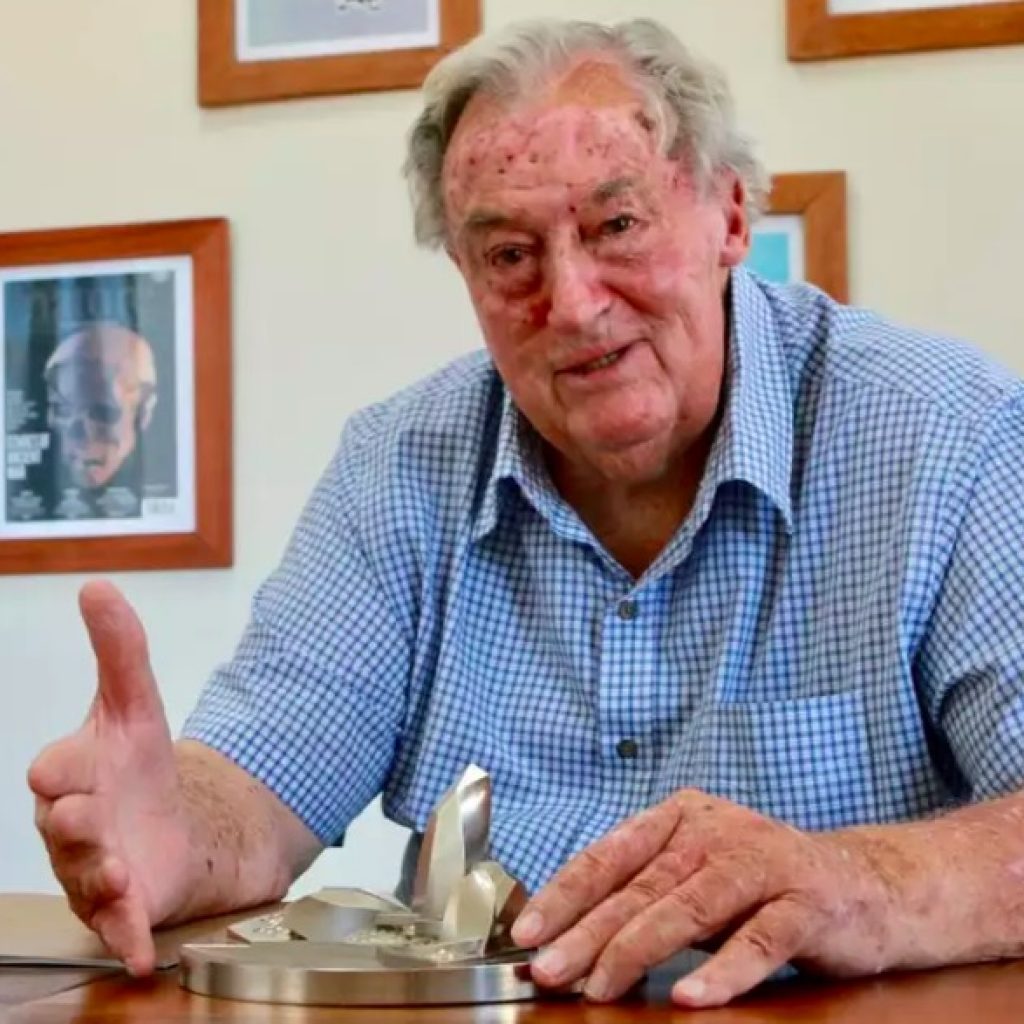 The architect who rebuilt the World Trade Center in New York has started work on a new museum celebrating human evolution that Richard Leakey has commissioned in the remote deserts of northern Kenya.
Leakey, famous for discovering the most complete skeleton of an early human known as Turkana Boy, wants the building to become a magnet drawing tourists to one of the planet's least-visited spots.
After finally securing key funding earlier this month, Leakey told The Independent that he had instructed Daniel Libeskind's firm to start drawing up plans for what he calls 'the cathedra'.
It is to be constructed at Lake Turkana, 400 miles north of Nairobi, Kenya's capital, near the border with Ethiopia, where palaeontologists including Leakey and his teams have found many of the best-preserved fossils of man's ancient ancestors.
"I took Libeskind up to Turkana and had him see the place and listen to me chat, after which I asked, 'can we do something here that will absolutely stand-alone and wow?'," Leakey said in an exclusive interview.
"He immediately said yes. He said it could be one of the most important things he's done, and he's terribly excited about it."
Early design ideas show a cluster of irregularly-shaped buildings inspired by Stone Age hand axes and other tools unearthed nearby. The central hall rises 15-storeys above the desert. The site's footprint's shape is the outline of the African continent.