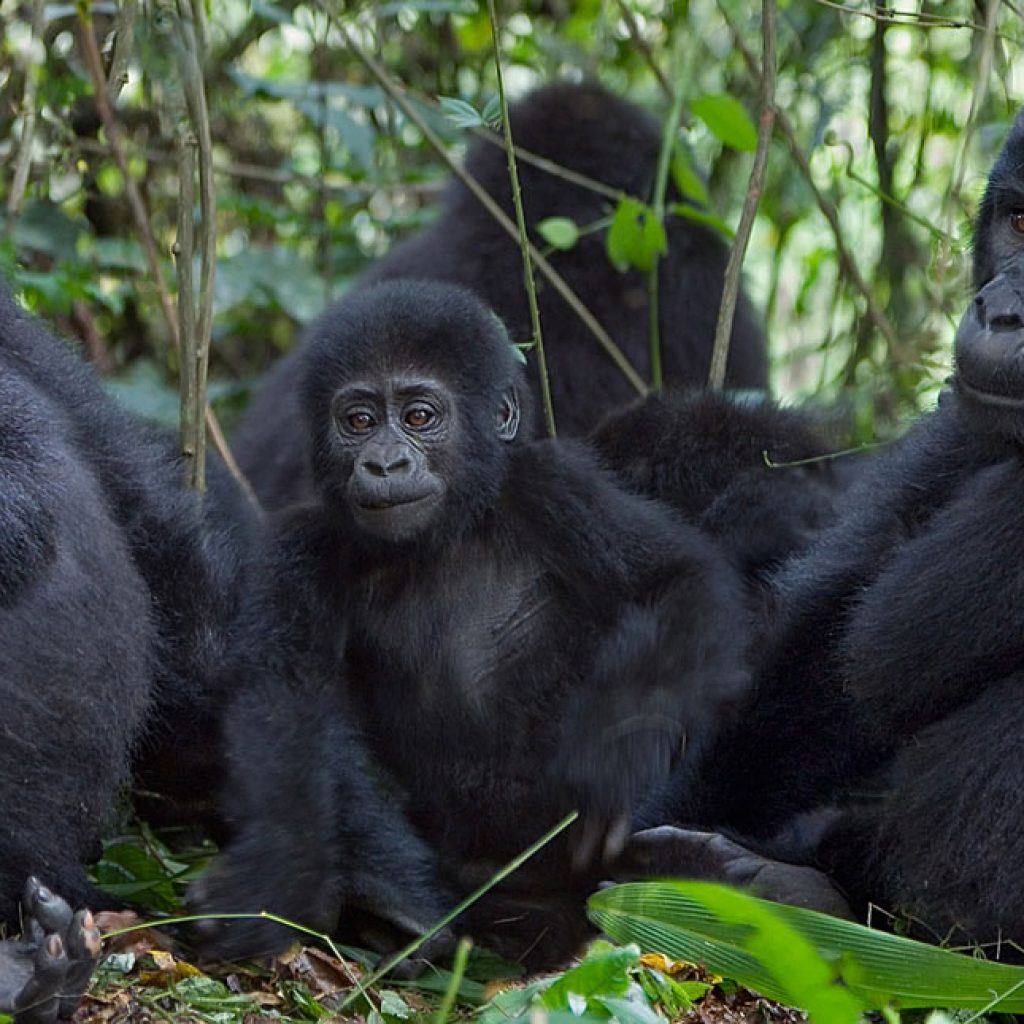 Named as the Pearl of Africa, Uganda presents its brilliance with its breathtaking greenery, soaring mountains, deep lakes, and their ultimate treasure above all is the population of the remaining gorillas in the world. With the most luxurious 3-Day Gorilla Tracking Tour offered by Congo Discovery Safaris, individuals now get the chance to travel deep into Bwindi National Park and take a close glimpse of those incredible and endangered creatures.
Though there are many different tours that can take tourists and adventurers to Uganda, but -Day Gorilla Tracking Tour offered by Congo Discovery Safaris can deliver them the most exciting, luxurious, and enjoyable gorilla tracking experience. Through this tour, individuals who will join will surely treasure the memories of their close encounter with nature and wildlife.
This tour starts and ends in Kampala. This would be a 3-day gorilla trek that will take adventurers and tourists to the misty and captivating Bwindi Impenetrable Forest. This forest is home to over half of the population of the remaining 880 mountain gorillas. The Bwindi Impenetrable Forest also provides a fantastic birding opportunity and cultural experiences. This also allows individuals to enjoy the view of stunning hills as well as lush vegetation inhabited by elusive primates.
The Day 1 of this 3-day gorilla trek includes the setting-off for Bwindi Park where there will be fun-filled and thrilling gorilla tracking. Participants of this tour will stop at Mbarara for lunch, and since the Equator was crossed here, everyone is encouraged to stop and take some pictures. Everybody is expected to arrive in Buhoma Park Headquarters in the afternoon after passing through some picturesque location. Participants of the tour will check in at the campsite for a well-deserved meal and restful sleep. In Day 1, luxury accommodation at Silver Back Lodge is offered. All meals and drinks are included.
In Day 2, after a good breakfast, everyone will meet at 8:30 am and assemble at the main gate, and be ready for the set off for gorilla tracking in the forest. This will surely be an experience that will remain at the heart of every adventurer. Upon spending time with gorillas, individuals who join this tour will be advised to return to their accommodation to enjoy delicious refreshments and drive to Kisoro where dinner will be served, and overnight stay will be in Kisoro Travelers Inn Hotel.
The Day 3 will be a safe drive back to Kampala. After a restful and comforting night, all will set off for Kampala and expected arrival would be in the afternoon. Tour extension is optional, and individuals may consider going to D.R Congo or to Rwanda and experience tracking other well-known gorilla families while they are still staying in the vicinity.
This tour will require individuals a cost of 1230 USD. The cost includes all activities, gorilla permits, professional driver or guide, all accommodation, all taxes, ground transportation, and meals as specified daily. Additional accommodation, international flights, personal items, and certain meals and drinks are excluded.
For ultimate outdoor experience, individuals interested in joining this tour are advised to bring the most appropriate hiking and walking shoes, waterproof clothing, hat, sunscreen and also, do not forget the yellow fever vaccination card. This luxurious 3-Day Gorilla Tracking Tour offered by Congo Discovery Safaris a once in a lifetime opportunity that every adventurer should grab.
About Congo Discovery Safaris:
Founded by couple Noella Muhire and Barack Nari, in 2013, Congo Discovery Safaris is private limited company delivering tailored eco tours and adventure Safaris. The tours are budget-friendly and specially designed for adventure seekers, tourists, and more.
###
For more information, feel free to visit https://www.congodiscoverysafaris.com/gorillas-tracking-in-uganda-3-days-2/.