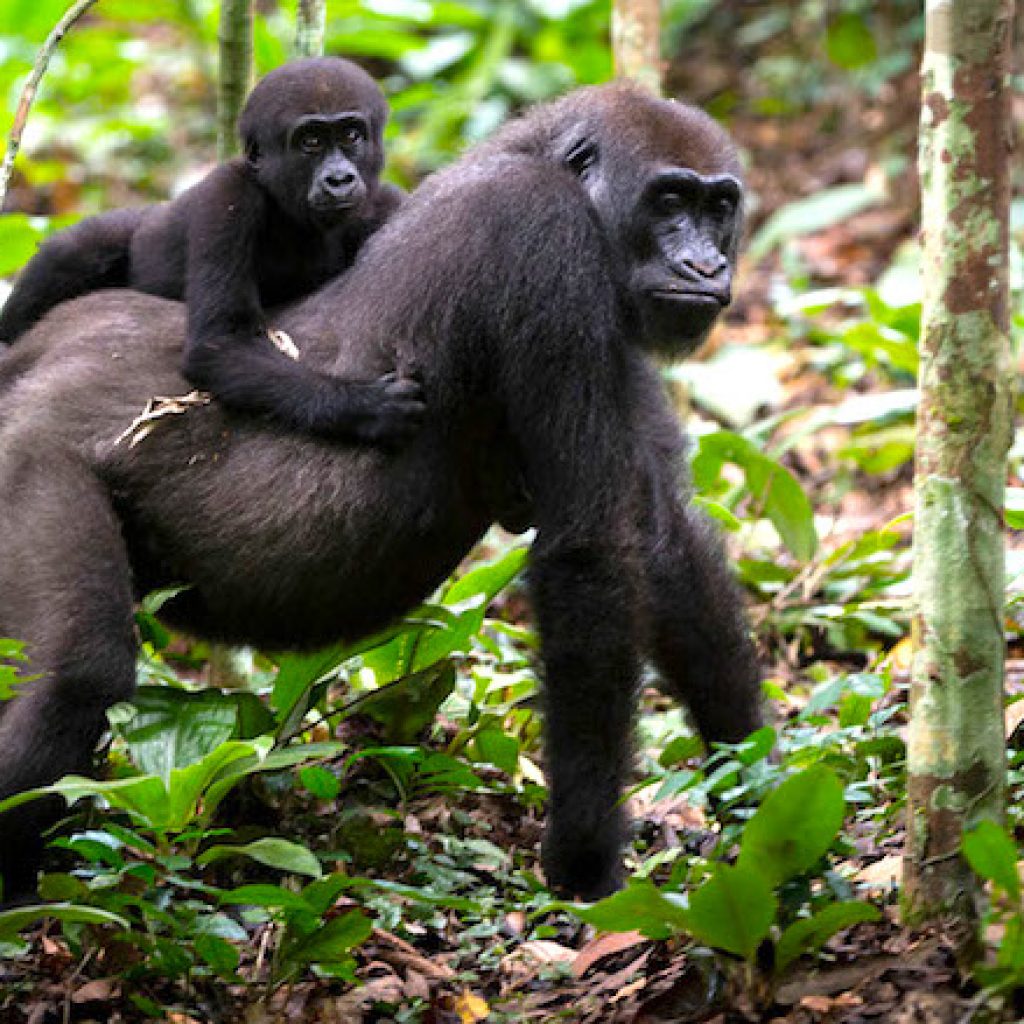 As interest in travel to Uganda continues to grow, Uganda Tourism is pleased to announce the successful habituation of three gorilla families in Bwindi Impenetrable National Park, a UNESCO World Heritage Site. Following approximately two years of daily exposure to humans, these gorillas have been incorporated into the country's gorilla trekking program, bringing the total number of families available for trekking to 19 and the total number of gorilla trekking permits available to 152 per day. This will help meet increased demand for gorilla trekking permits that Uganda has seen over the past few years following concentrated marketing efforts in North America and Europe.
During the habituation process, groups of six to eight researchers encounter the wild families on a daily basis, continuing until they become comfortable around humans. The newly habituated gorilla families are located in the Rushaga, Nkuringo and Buhoma sections of Bwindi. Gorilla trekking is managed fully by the Uganda Wildlife Authority staff with a head ranger and experienced trackers leading groups into the forest in search of the gorillas. Gorilla trekking permits are $US 600 per person. For $US 15, participants can also hire a porter from a local community to assist them during the trek.
Travelers seeking an even more immersive educational experience can opt for the Gorilla Habituation Program ($US 1,500 per person) which allows them to join conservationists studying gorillas families undergoing the habituation process. Participants will locate gorilla nests and take part in scientific monitoring before continuing on in search of the gorillas. Since these gorillas are not fully accustomed to human contact, they do not always come as close as habituated gorillas, but participants will gain a more in-depth perspective on the gorillas, their habitat, and their behavior in the wild, as the activity lasts four hours from the time the nests are located.
Travel agents are advised to work with a qualified tour operator or DMO to ensure the best possible gorilla trekking experience for their clients. Gorilla trekking permits can also be purchased directly through the Uganda Wildlife Authority.
Gorilla Trekking in Uganda By the Numbers
# of Mountain Gorillas in the World
More than 1,000 (as reported in May 2018); more than half of this population is in Uganda
# of Gorilla Trekking Permits Available Daily 152
Cost of Uganda's Gorilla Trekking Permit $US 600
# of Gorilla Families in Uganda's Gorilla Trekking Program 19
Minimum Age Requirement to Participate in Gorilla Trekking 15
# of Tourists Permitted in Each Gorilla Trekking Group 8
# of Years Required to Habituate a Gorilla for Human Contact (approximately) 2
# of Uganda National Parks offering Gorilla Trekking
2 (18 families in Bwindi Impenetrable National Park; 1 in Mgahinga Gorilla National Park)
# of Hours Gorilla Trekking Participants Can Spend with Gorilla Families 1
# of Times a Gorilla Family Can Be Visited By a Gorilla Trekking Group Daily 1
Gorilla trekking is Uganda's signature wildlife experience, and this activity can easily be paired with travel to the destination's other national parks for an unmatched safari including the Big Five, chimpanzee trekking, birding excursions, rich cultural experiences, and more. For more information, visit www.visituganda.com.