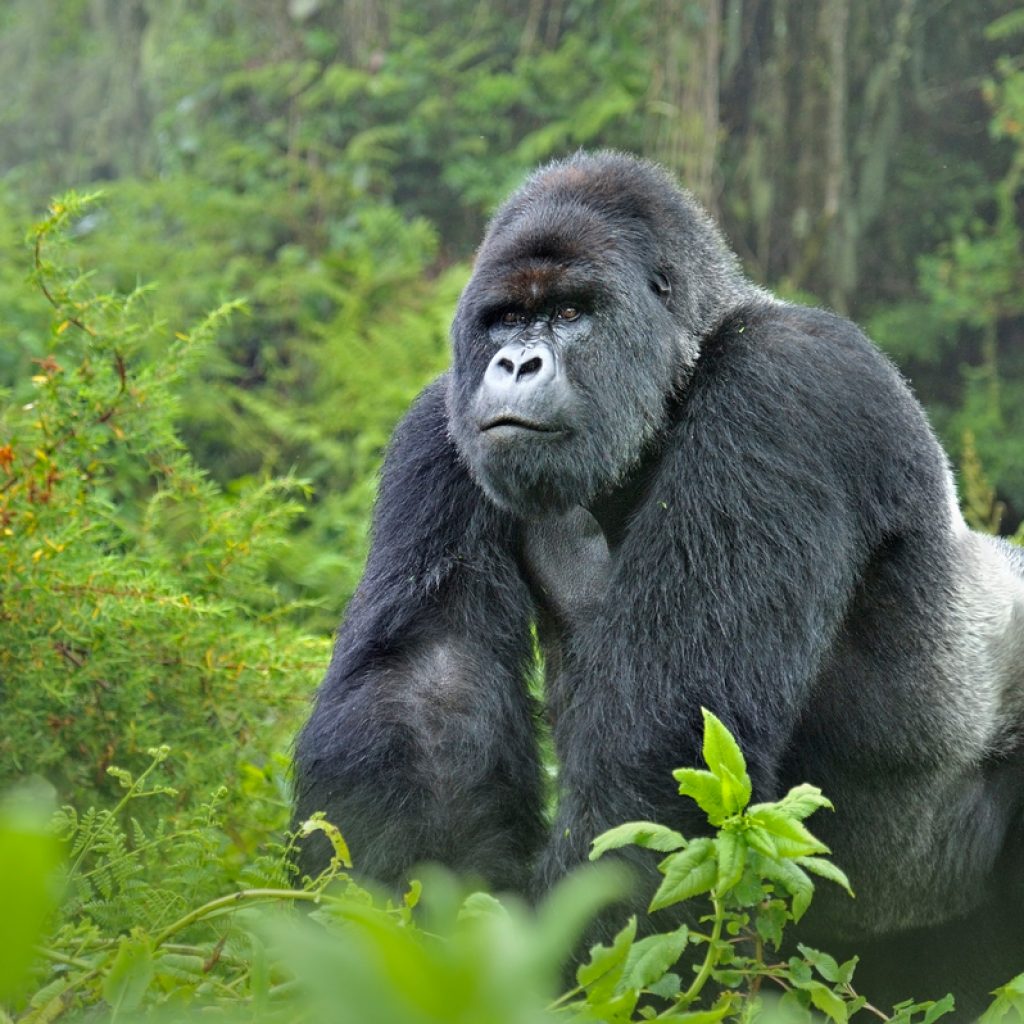 Crystal Safaris/ lodges Uganda we have been welcoming guests for over 19 years. Attached is our profile about Crystal Safaris Ltd and Crystal Lodges Uganda
We are a professional registered Destination Management Company
with many years of valuable experience of over 28 years. We offer guests a rare opportunity to appreciate the beauty and diversity of the wild pearl of Africa surrounded by extraordinary comfort and style. It is our aim to offer special competitive rates.
Here are a few of our sample itineraries:
1.https://www.dropbox.com/sh/8ks7ar9i0ixatw3/AADoDzHgOSQ7LL2_jDzRTBPga?dl=0
2.https://www.dropbox.com/sh/58u07m7hfwf4pza/AADD6a-QMCFvT483jp04aZ4Ha?dl=0
Departures:
https://www.dropbox.com/sh/ab8b7p8mvbwy7vy/AABPUp-_WT7fwQt9DQ-y26ofa?dl=0
We specialize in tailor-made safaris, Groups, FIT, Individuals, Families, Senior Safaris, Pure luxurious safaris with all inclusive, Honey Moons to Uganda, Rwanda, Tanzania, Zanzibar, Congo and Kenya, based around each clients time and budget.
We have safaris ranging from 2 days to 31 days. Please check our website:www.crystalsafaris.com
We offer Safaris by Flying or By Road, or helicopter Safaris.
Here are the dates for our 2019 Gorilla fam trips (7 Days Gorillas and Primates)
DATES FOR THE FAM TRIPS 2019
14th.04-20th.04.19- After WTM AFRICA-CAPE TOWN (10th.04-12th.04.19)
02.05-8th.05.19-After ARABIAN TRAVEL MARKET-DUBAI(28th.04-01.05.19)
11th.05-17th.05.19-After INDABA-DURBAN(7th.05-09.05.19)
18th.05-24th.05.19-After WE ARE AFRICA-CAPETOWN(13th.05-16th.05.19)
10th.06- 16th.06.19-After KILIFAIR-ARUSHA(07th.06-09.06.19)
7th.10-13th.10.19-After MAGICAL KENYA TOURISM EXPO
These are educational trips, which will show you what Uganda the pearl of Africa can offer and it will enable you to sell Uganda better.
Here is the link with the itinerary:
https://wetu.com/Itinerary/Landing/0532f3fa-e936-4007-9e00-7cfeca367910
It includes- Gorilla Trekking(1 Gorilla Permit), Chimpanzee Tracking(1 Chimpanzee permit) and Wildlife
7 Days Gorillas and Primates-$1,799 per person sharing
Its entitled to 1 person from one company if you want other people to join you then the supplement is $395 per person
Please on the Application form indicate which start date you would prefer.
Note: Gorilla and Chimp permits are included in the quote.
If you are interested to join please fill in the form and indicate the date of the safar
CRYSTAL LODGES UGANDA
ww.crystallodgesuganda.com
Since 2008, Crystal Lodges Uganda has been welcoming visitors from all over the
Crystal Lodges Uganda offers our guests two luxurious lodges – Gorilla Safari Lodge Bwindi and Crater Safari Lodge Kibale.
Our lodges have very distinct characters but both offer the same top quality service, good food and comfortable accommodation. They provide the perfect base to enjoy an exciting range of world-class safari activities including gorilla and chimpanzee tracking world.
VIDEO ABOUT GORILLA SAFARI LODGE-RUSHAGA SECTOR
You can view the video here: https://youtu.be/_Wru48N8LJo
Gorilla Safari Lodge
Gorilla Safari Lodge is a relaxed and luxurious lodge on the boundary line of Bwindi Impenetrable Forest; the prime location for exceptional gorilla tracking adventures(located at the starting point of trekking the gorillas)
Gorilla Safari Lodge provides the ideal base for an unforgettable gorilla
safari experience. Take a fully guided trek into the dense rainforest and
meet its inhabitants; the shy and peaceful mountain gorillas. Enjoy the
privilege of observing and photographing the gorillas as they interact in
their large habituated troop.
Click the link below to see photos of Gorilla Safari Lodge Bwindi.
https://www.dropbox.com/sh/vb4w35ecq36na7y/AADlCeEqGs_G_rH9VsaDItbsa?dl=0
VIDEO FOR CRATER SAFARI LODGE/KIBALE NATIONAL PARK
Crater Safari Lodge here:https://www.youtube.com/watch?v=CLCMxnFUuXg
Crater Safari Lodge
On the banks of the Nyinabulitwa Crater Lake and minutes away from the lush and tropical Kibale Forest National Park, Crater Safari Lodge offers breath-taking scenery and abundant wildlife.
On the banks of the Nyinabulitwa Crater Lake, Crater Safari Lodge blends
perfectly with its surrounding landscape.
The lodge is an Award winning lodge and comprises of seven ultra-luxurious double/twin cottages and two
larger cottages each with two rooms to sleep up to four. These family
cottages are ideal for larger groups or families. All the cottages have
en-suite bathrooms with hot and cold running water as well as solar
lighting, internet access, individually designed furniture and stunning
scenery around Lake Nyinabulitwa.
Amenities at the lodge include a restaurant, bar, lounge, crafts shop,
mobile spa facility, swimming pool and campfire area overlooking the Crater Lake.
Please click on the link below to see photos of Crater Safari Lodge Kibale.
https://www.dropbox.com/sh/8v3syy1ecmenkzj/AADyVX5-gxaRMfxhtOMlERkia?dl=0
We own our own fleet of Safari Vehicles. We offer car hire services, provide all types of vehicles and also provide airport transfers. Most of our vehicles have an experienced driver/ guide.
For further information, visit our website at www.crystalsafaris.com .
Please do not hesitate to contact us as we will be glad to answer any
query you might have regarding our rates and the other services
Crystal Safaris/Lodges Uganda has to offer.
Kind regards,
Sales and Marketing Manager
Barbara Baruka
Crystal Safaris Ltd
Plot 4333, Block 244 Off St. Barnabus Road, Muyenga P.O. Box 9698 Kampala,
Uganda
Tel+39 3270461699(ITALY)
Email:crystalsafarisug@gmail.com
barbara@crystalsafaris.com
website: www.crystallodgesuganda.com
Facebook:https://www.facebook.com/crystalsafarisandlodges/