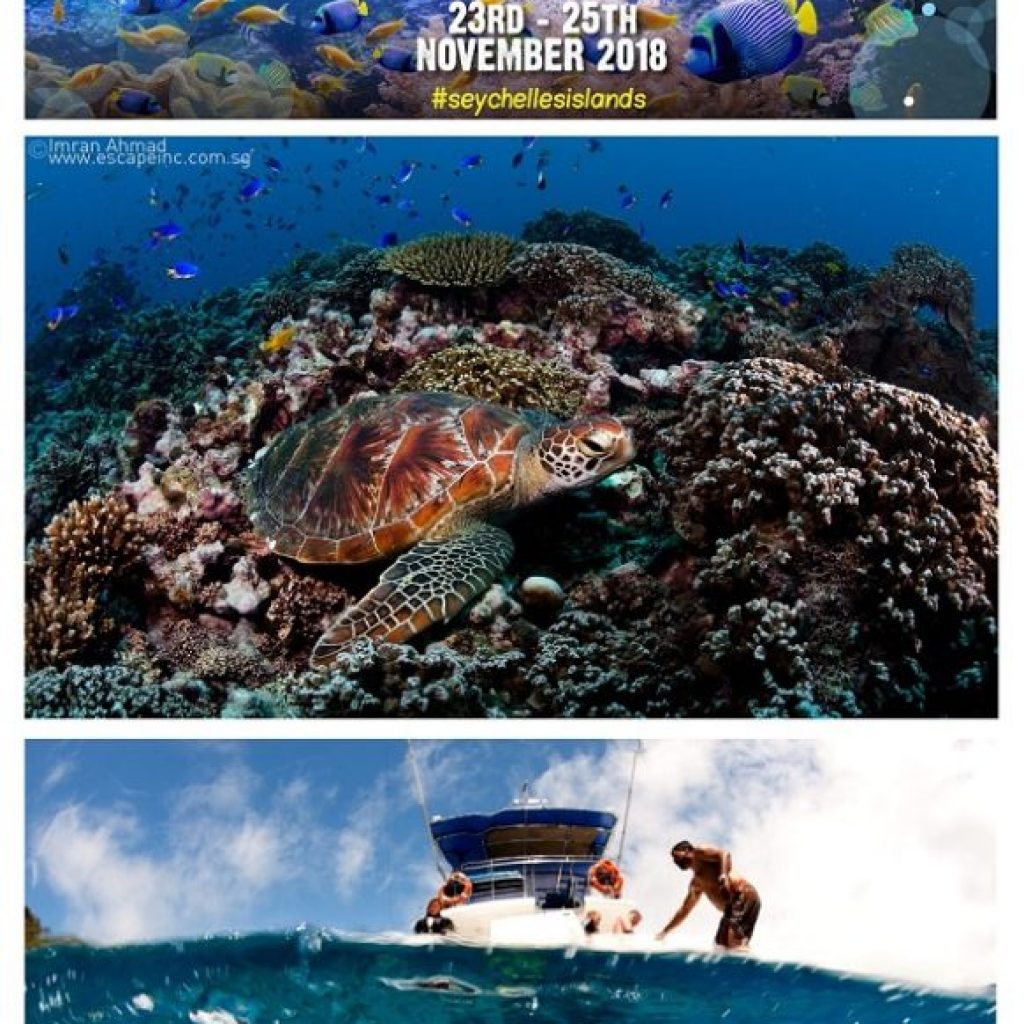 The Seychelles Tourism Board (STB) alongside its partners will be the driving force behind the Seychelles Ocean Festival, an event that promotes marine-based tourism in the island archipelago.
The event is an opportunity for STB to sensitize the local population about the role and importance of the marine world for Seychelles as a destination, the Seychelles Ocean Festival will be held between Friday November 23 to Sunday November 25, 2018.
To celebrate the vast ocean surrounding the exotic islands, the Seychelles Ocean Festival offers a list of activities in which visitors and locals can engage themselves.
Activities, which will take place in two weeks' time, include a raft-race coordinated by the Seychelles National Park Authority (SNPA) together with the NGO Global Vision International (GVI), a beach cleanup at Beau Vallon coordinated by The Ocean Project Seychelles and family fun days at Eden Island and Beau Vallon.
Speaking about the revival of an ocean festival, Mrs. Sherin Francis, STB Chief Executive expressed her satisfaction to have an activity that would replace the iconic and long-running Sub Indian Ocean Seychelles (SUBIOS).
"For two decades SUBIOS now re-branded as Seychelles Ocean Festival played an important role in raising the profile of diving in Seychelles and also sensitizing generations of Seychellois and visitors alike concerning the beauty and fragility of the Seychelles marine environment. The Seychelles Ocean Festival brings back an opportunity for us to celebrate our marine environment and to remain relevant as an eco-friendly destination, "said Mrs. Francis.
The return of the Seychelles Ocean Festival has also provided the STB with an opportunity to collect some great pictures of the Seychelles Marine Environment through a photography competition initiated by the Digital Marketing department.
The photography competition, which runs until November 21 at 10a.m. local time, is open for locals and expatriates in the country. With amazing prizes to be won, including a return ticket on Board Air Seychelles to any destination the airline flies to, interested parties will have to get their feet wet for that perfect shot.