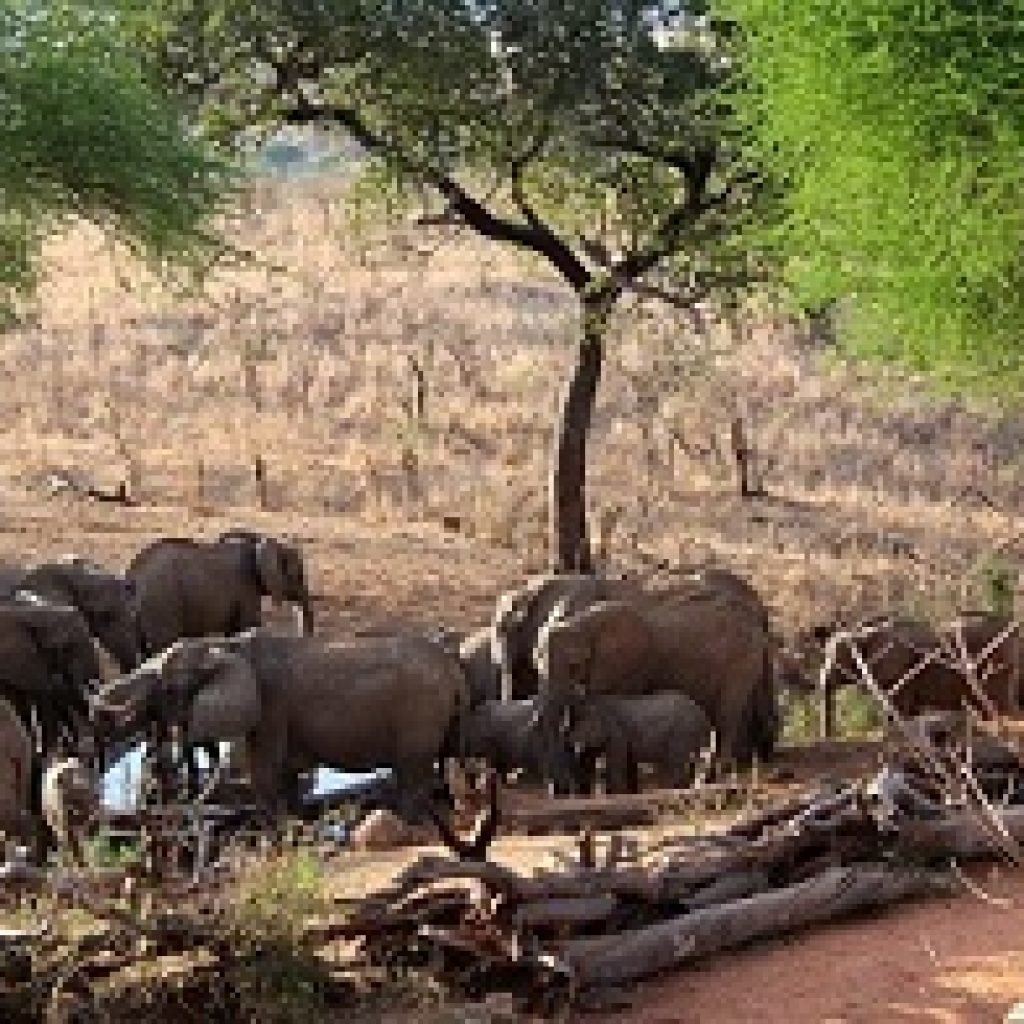 We are very excited to announce that we have set up a permanent camera  overlooking the water hole at Elewana Tarangire Treetops, offering you a 'window' to check out what is happening, any time day or night wherever you are in the world. If you are lucky, you may see a herd of elephants enjoying a refreshing drink at sunset or the elusive leopard late at night, watch the theatre of life come and go and get a glimpse of what you could be experiencing if you were actually there.
Many other animals that make up the rich tapestry of Africa frequent the watering hole and the new live view gives an authentic glimpse to potential and returning guests of how wonderful a stay truly is.
Our partners at Deckchair have re-invented the webcam and work with many of the world's leading hotel chains and independents, Cruise Lines, Attractions and Tourism Boards in over 45 countries and growing. The Deckchair platform not only shows a live view, but also captures and archives over 105,000 4K images/year and a daily time lapse video, meaning potential, current and past guests, can tune in whenever they want to download and share stunning content on all digital channels at the touch of a button.
Head over to the following link https://www.elewanacollection.com/tarangire-treetops/livecam and have a look at what might be at the waterhole right now …
Situated in a community led Wildlife Management areas, known as Randilen, guests of Elewana Tarangire Treetops enjoy a secluded and private safari experience. The luxury tree-top rooms, elevated above the ground afford incredible views over the tops of surrounding marula and baobab trees. With a wide private balconies, each are lavishly furnished using natural materials that are blended with contemporary Africana décor, to provide guests with a unique and most memorable safari experience.
Encasing an impressive baobab tree, the spacious and tranquil reception, lounge and dining room overlook the swimming pool and a waterhole that sees a steady flow of wild animal visitors. As the camp is located in the WMA, activities such as bush walks and night game drives are possible, which are not permitted in many other areas. Bush walks allow guests to get "up close and personal" with nature, and experience the bush to a more intimate degree. Alternatively, a night game drive with the option to go off road, in the African bush affords the opportunity to see an array of creatures who prefer the cover of darkness, the African bush hosts a different assortment of creatures after the sun goes down.