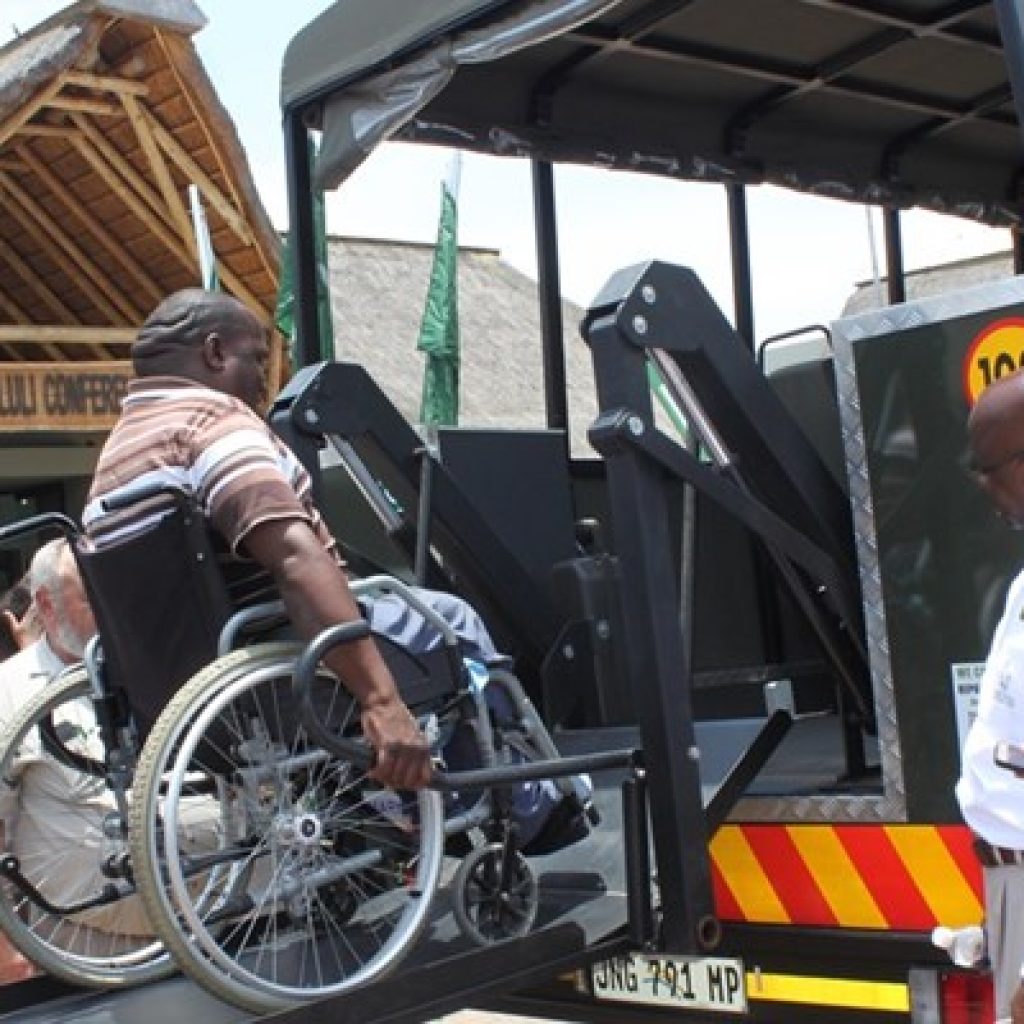 Four activity vehicles to be used to transport tourists with mobility challenges for game drives were unveiled on Tuesday, December 4, by Lucy Nhlapo, GM: Marula Region of the Kruger National Park on behalf of KNP management.
The 14-seat vehicles form part of the KNP Visitor Management Plan, and can lift a weight of up to 250 kilograms.
"KNP aims to enhance the recognition for and appreciation of people with disabilities, including our tourists. We would like to ensure that the Park promotes access whilst creating an inclusive environment that provides a wildlife experience for all," said Nhlapo.
During the launch, Nhlapo said visitors with disabilities used and enjoyed the Park, and therefore this was an important segment of the market that should not be excluded from interacting with nature.
"We believe that the launch of the activity vehicles for people with mobility challenges will increase awareness and understanding as well as improving access to the tourists with disabilities, in particular wheelchair users, for their benefit and enjoyment. We place commitment on equity and diversity and these we can only achieve if we give access to everybody in our tourism offerings, regardless of their physical, intellectual of sensory capabilities," concluded Nhlapo.
Some of the places in KNP that provide universal access include:
The Rhino Museum at Berg en Dal.
The Indigenous Nursery in Skukuza.
The Trail at Berg en Dal Camp
The Elephant Interpretive Centre at Letaba Camp.