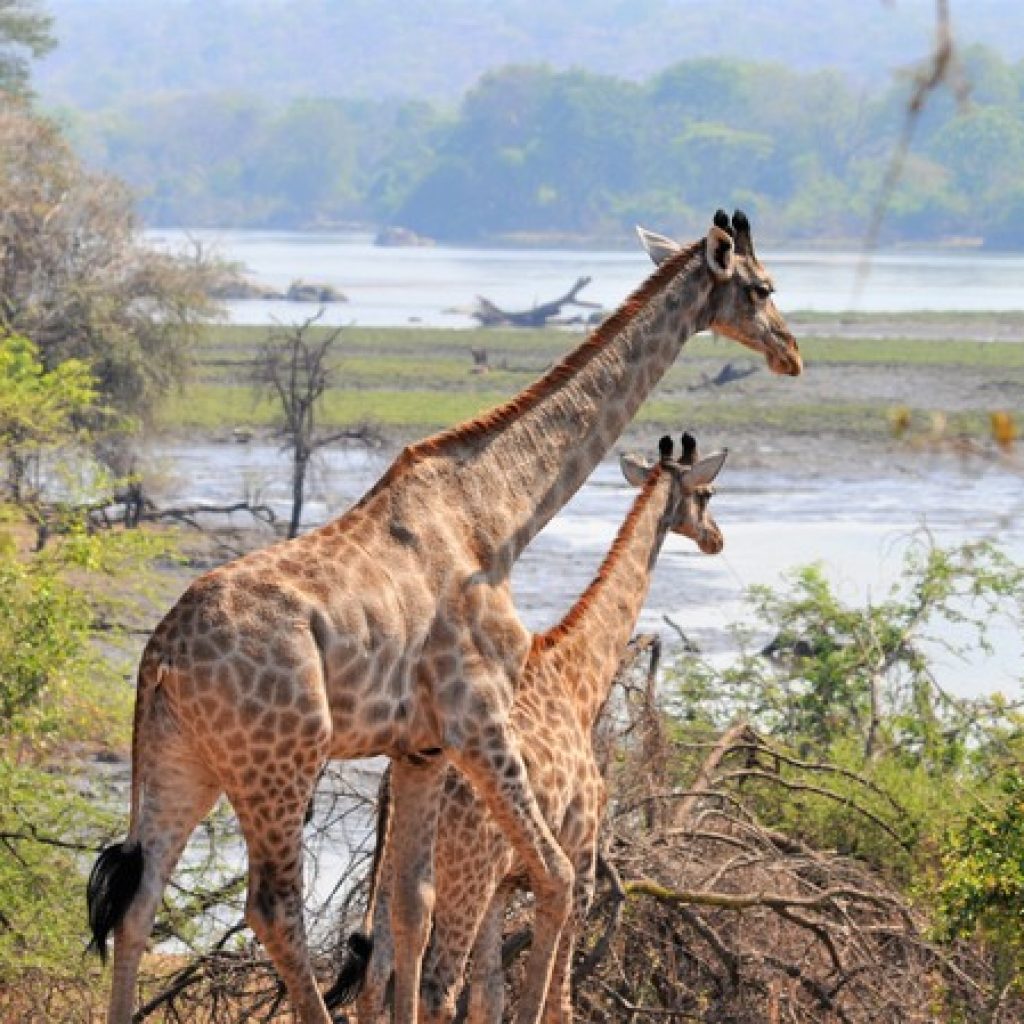 African Parks a non-profit conservation organization has translocated nine Giraffe from South Africa to Majete Wildlife Reserve in Chikwawa.
With the translocation, the population of Giraffes in the country has been increased to 30 as of now.
Public Relations Coordinator for African Parks, Fran Read said the translocation was carried out through a partnership with the Giraffe Conservation Foundation with the aim of enriching Majete's biodiversity and its emerging tourism potential while supporting giraffe conservation efforts.
"The introduction of the giraffes will further enrich the reserve's biodiversity, while helping to increase tourism to enhance the already emerging conservation-led economy and to additionally support community development.
"Nine giraffe from a private reserve in South Africa northwards were translocated to Malawi and additional four giraffe were moved from Nyala Park, also in Malawi, to supplement the introduction, making up the 13 animals that were safely released into Majete Wildlife Reserve," she said.
Read said in Majete, the founding of a new population forms part of the reserve's development as a flagship wildlife sanctuary, benefitting local communities and affording people in Malawi the opportunity to see the world's tallest land mammal while supporting giraffe conservation efforts.
Majete Wildlife Reserve Park Manager, Craig Hay said the 13 Giraffe make up a host of other animals, 2,900 from 14 species including elephants, rhinos, lions and buffalo, who have been reintroduced to Majete over the years to restore and revitalize the park in order to create an ecologically functioning reserve, while delivering needed benefits for local communities through employment and tourism.
Hay said that "Majete contains ideal habitat for giraffe as well as the needed protection to provide them and all the other wildlife the security they need. We hope to establish a healthy population to increase biodiversity here, and boost tourism to increase Majete's economic value for local people, while at the same time support regional efforts to conserve this magnificent species."
The Giraffe is one of the iconic symbols of wild Africa; their silhouettes are often seen in large herds dotting the plains, feeding peacefully from acacia trees. Statistics indicate that fewer than 100,000 remain across the continent, down more than 30 per cent since the 1980s.
African Parks and Malawi's Department of National Parks and Wildlife (DNPW) have been working closely together to rehabilitate habitat and restore biodiversity to the country's parks since 2003, when a public-private partnership was formed for the management of Majete.
African Parks subsequently assumed management of Liwonde and Nkhotakota Wildlife Reserve) in partnership with DNPW in 2015 following the successful track record achieved in Majete.