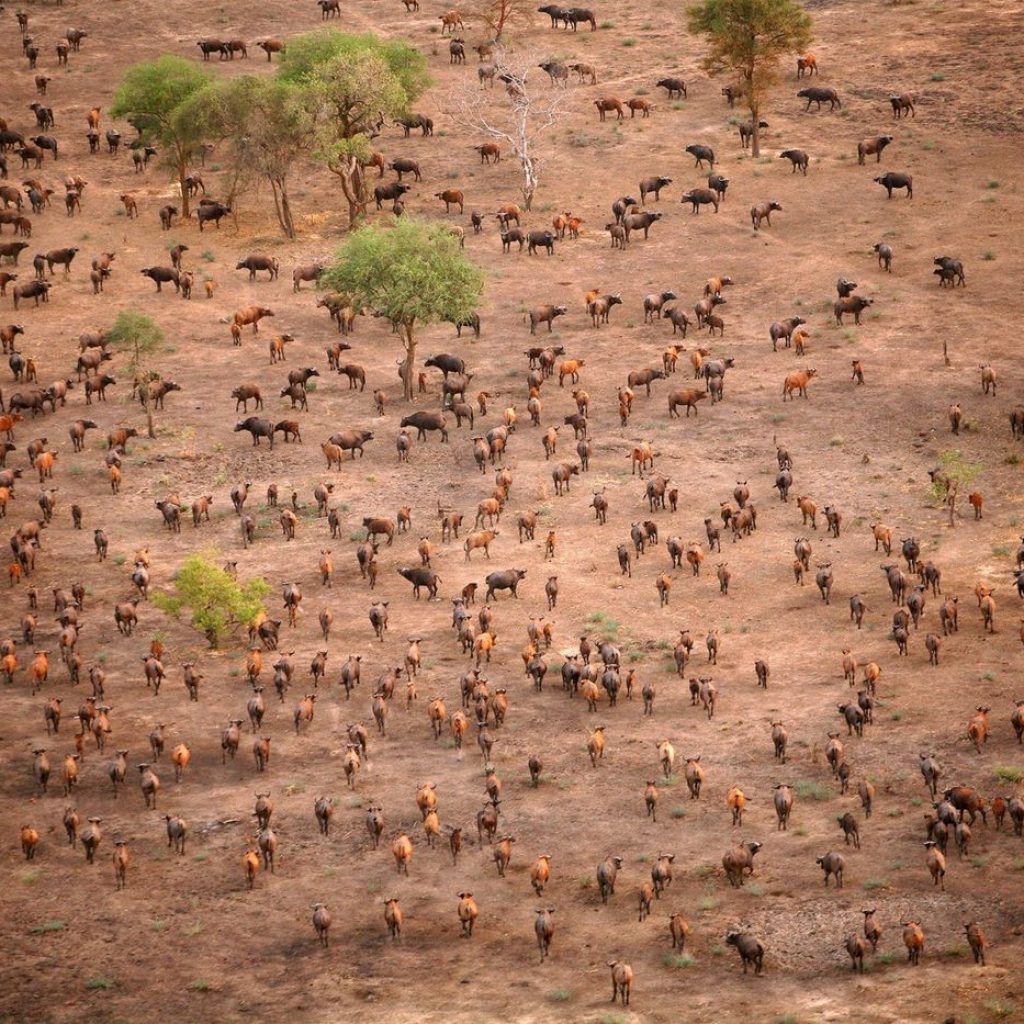 Bloomberg's annual "Where to Go in 2019" list is out and of the 21 destinations featured, two are in Africa: Kenya and Chad.
KENYA
If you don't have the flexibility for a long trip but have always wanted to watch 1.7 million wildebeests thunder across the Maasai Mara, this is the year to realize your wildest dream. A new nonstop route on Kenya Airways from New York's JFK to Nairobi makes the country's charms— witnessing the Great Migration, shopping for elaborate beaded jewelry, and riding camels in the desert—more accessible to East Coasters than ever. The 14-hour flight lands in the capital in the morning, so you can make it to your safari camp in time for lunch and an afternoon game drive.
An hour by plane from Nairobi, you can be at the new Sanctuary Olonana, whose 14 glass-walled suites have wide decks facing the Mara River, or &Beyond's recently rebuilt Bateleur Camp, where you can watch elephants graze while you bask in a crescent-shaped infinity pool. Or skip the savannah altogether and head for Kenya's beaches, which are less developed than Zanzibar's or Mozambique's. Lamu—an island with a Unesco-protected, 14th century Swahili village and colorful sailboats lining its harbor—is an underrated favorite and well worth the extra (short) trip. Get there fast: Just like Nairobi, the beach destination is benefiting from increased and affordable air travel, and crowds are sure to follow.
When to go: September, after the crowds have gone but while the migration is still crossing the Mara. January and February also rank high as a time to spot newborn wildlife.
When not to go: April and May. Rain makes the roads hard to navigate. Also avoid overcrowded July and August.
Whom to call: Teresa Sullivan of Mango Safari
CHAD
Your window for visiting Africa's next great frontier has only just opened, and already it's about to close. Chad, whose national parks had been blighted by poachers, is now the model for successful conservation (even if its border regions still generate midlevel warnings about crime from the U.S. Department of State). Nowhere is that more evident than Zakouma National Park. Between 2002 and 2010, all but 5 percent of the area's elephants had been gunned down for their ivory; now it's teeming not just with enormous herds of pachyderms, but with all the Big Five species. (Even the elusive black rhino has been reintroduced.)
Credit goes to African Parks, the trailblazing conservation organization presided over by Prince Harry, which has worked with the local population to transform the area. The organization runs the only two lodges in the park, a basic proposition called Tinga Camp and the far more swanky Camp Nomade. Booking the latter's six canvas-walled, zero-footprint tents makes for total seclusion: guests wake up to the sound of roaring lions, survey the plains with expert guides, never see another safari vehicle, and enjoy elaborate meals by night. Come 2020 African Parks will begin limiting reservations to those travelers making substantial philanthropic commitments, raising the exclusivity of this epic experience while ensuring its protection for years to come.
When to go: You'll find the densest concentration of Big Five sightings in Zakouma from January to early April—though March may be the single most animal-abundant month of the year.
When not to go: Late April through November. The park is closed due to scorching temps and heavy rains.
Whom to call: Nicola Shepherd of the Explorations Company