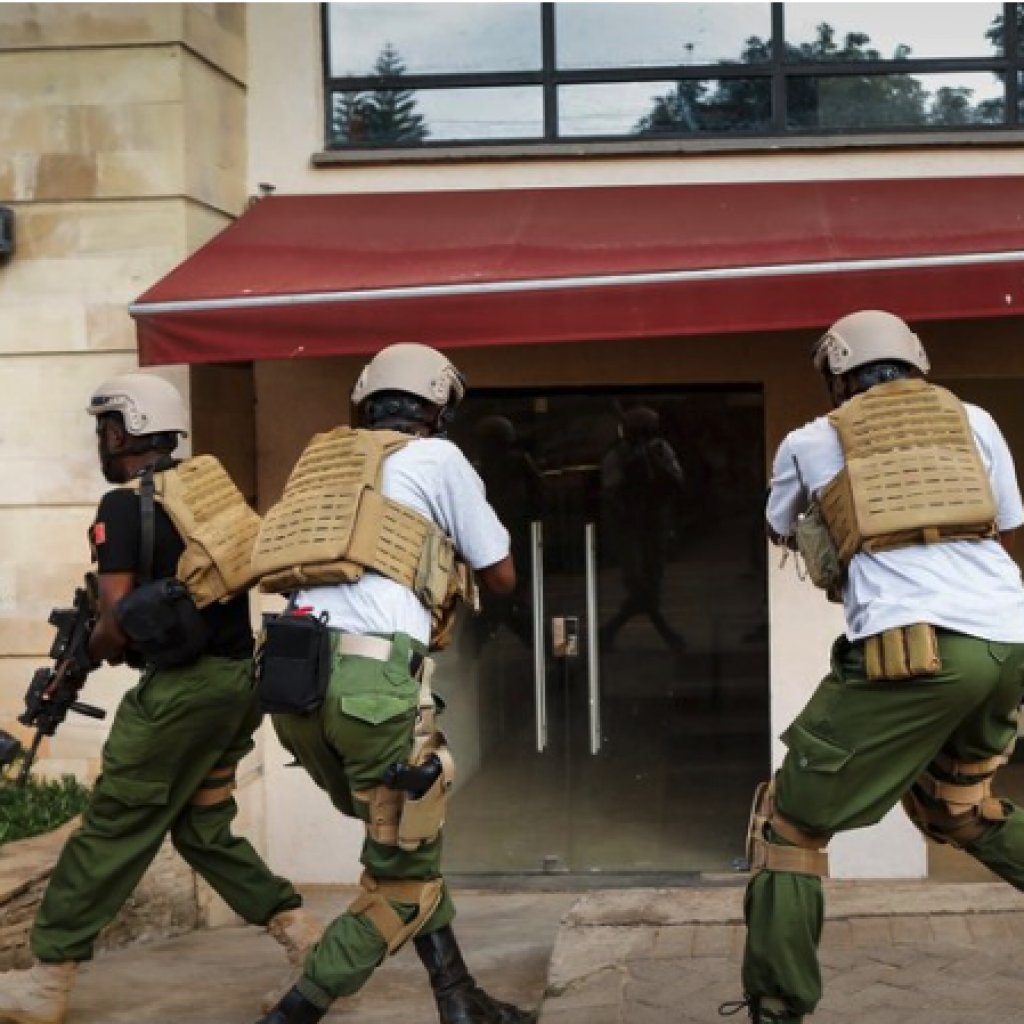 Assailants identified as Shabab militants attacked a Nairobi luxury hotel and office complex on Tuesday, spreading death and panic as the police in Kenya's capital evacuated civilians and sealed off the area.
President Uhuru Kenyatta said on Wednesday that at least 14 people were killed in the assault, during which one of Nairobi's most secure areas was punctuated by gunfire and explosions.
The State Department confirmed late Tuesday that one victim was an American but provided no details.
One attacker was a suicide bomber, the police said, detonating an explosion in the lobby of the seven-story DusitD2 Hotel. The number of other assailants, armed with grenades and guns, was not clear. Security camera footage released to local media outlets showed at least four armed men in the complex.