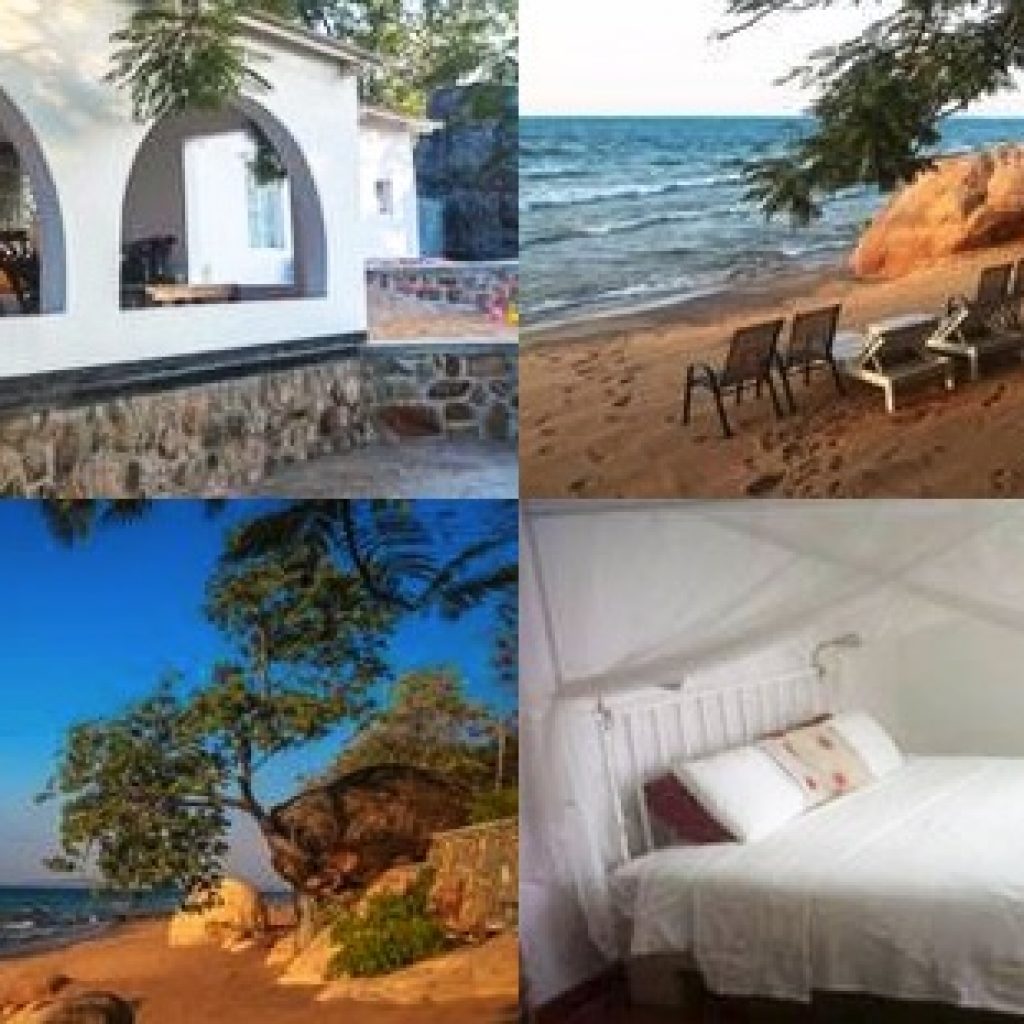 Kuwona Cottage, situated on the pristine sands of Lake Malawi in the Senga Bay area, is now open for 2019 bookings.
Kuwona Cottage is a private, self-catering lakeside accommodation in the popular Senga Bay area. The cottage is a great place to visit if you are looking for a couple of days away from the hustle and bustle of the city, or for international visitors to Malawi who wish to have the luxuries of their own private accommodation during their trip. With beautiful views of the sunrise over the lake, you can step out of the cottage onto the beach, swim and kayak in Lake Malawi, or just relax and sunbathe.
The spacious cottage has an en-suite master bedroom, a double bedroom and two twin bedrooms which share a bathroom. All bedrooms in the house come with air-conditioning which is perfect for those warmer evenings, and large box-type mosquito nets. The cottage can accommodate up to eight people.
The cottage also has a living room, a fully equipped kitchen with electric and gas stoves, a fridge, a freezer and all the necessary cutlery and utensils. An inverter was recently installed which will power the lights and fridge during power shortages allowing for a trouble free break away. Furthermore, there is a house keeper present who can assist with cooking if you require the assistance.
The whole cottage can booked for a fantastic price of 140USD per night for up to 5 guests, or 180USD per night for 6-8 guests. A minimum of 2 nights is required for bookings. For an additional cost, a taxi transfer service can also be arranged from Lilongwe to Senga Bay and vice versa for 75 USD per person (minimum of 2 people).
For further information on Kuwona Cottage, take a look at their dedicated page here.