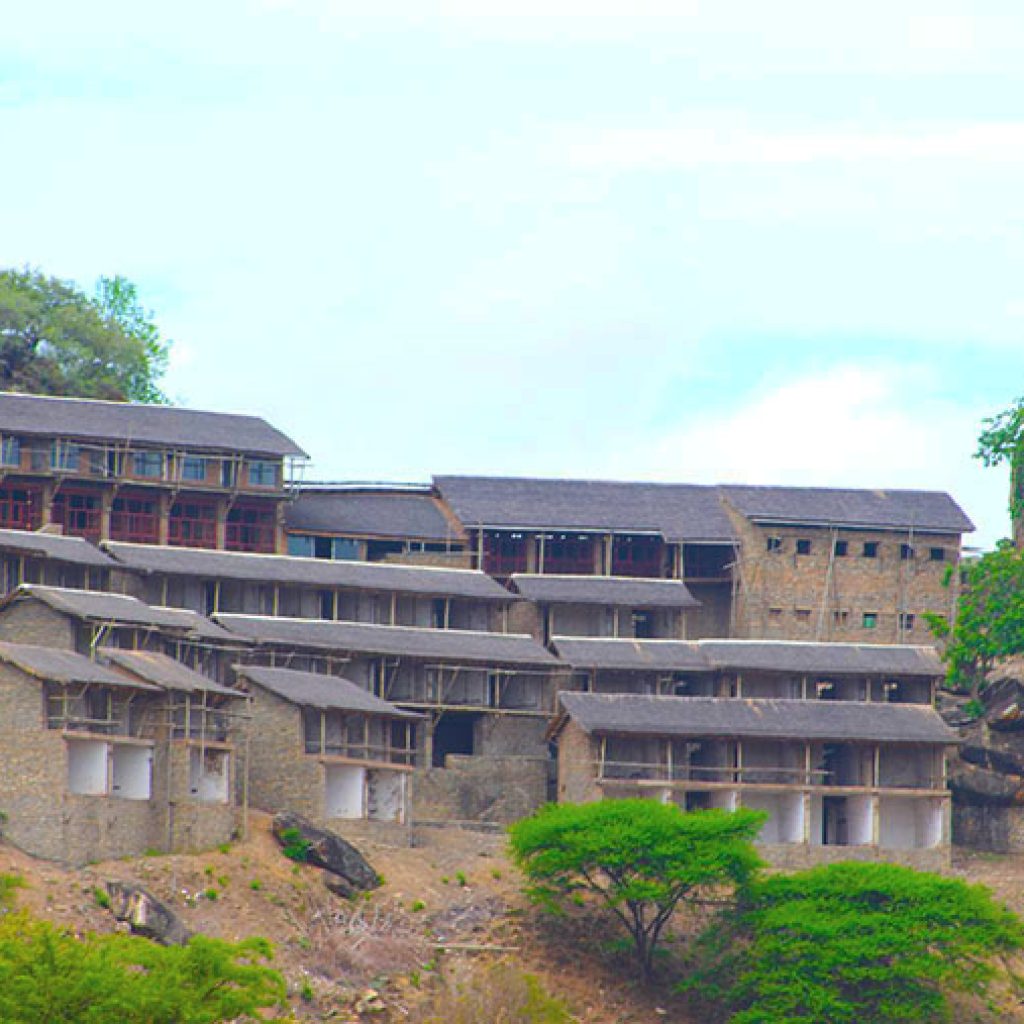 Once a home for sport hunters and a meeting place for former Ugandan president Idi Amin's international guest in the seventies, Kidepo Valley National Park finally gets a new boost to the list of accommodations
The Kidepo Safari Lodge, now known as the Katurum Lodge Kidepo was built in 1971 by Danish master architect Hans Munk Hansen, the lodge was built alongside other lodges such as Pakuba Safari Lodge in Murchision Falls and Semiliki to help boost the number of lodges in the national parks.
Katurum lodge that used to be a haven for wild animals, is now a perfect place for one who loves adventure, located high on Katurum rocks in the valleys of Kidepo Valley National Park. The park offers an abundance for a more rustic experience into the paradise section of the park.
The lodge derives the name Katurum from the hilltop it was built on. It is famed to resemble a Swiss chalet, where one wakes up early in the morning to the sunrise with windows opening to the natural air and a unspolied nature. Katurum Lodge, which is under a 15-year concession since 2014 to Kodet the local entrepreneur responsible for the refurbishment of this lodge says Katurum lodge will be launched early this year to offer a variety of services. It has an accommodation capacity of 100 rooms, including a presidential suites, spa and health club, bar and restaurant.
According to Kodet, any one that visits their lodge gets a full package for both the game drive as well as accommodation.
Security
One does not have to worry about animals attacking them during the course of the day or night, there are Uganda Wildlife Authority (UWA) rangers deployed at the hotel as well as patrols that move around the park. The location of the lodge also favours the guests so in case of any attack, people can easily secure themselves in a bunker as quoted by Kelvin Atuhaire a writer of the daily monitor.
Accessibility
The lodge can be reached by both road and air transport. When using the road, there are four possible routes.
Routes via Kampala – Mbale- Soroti- Moroto- Kidepo is 792 kms,
Kampala – Mbale- Sironko- Kotido- Kaabong- Kidepo is 740 kms
Kampala- Karuma- Gulu- Kitgum- Kaabong – Kidepo 671 kms
Charter flights to Kidepo can be arranged from Aero Beach where Kodet's offices are located.
Kodet has a plane to help in the transportation of tourists. The flights take two hours from Entebbe to the lodge.