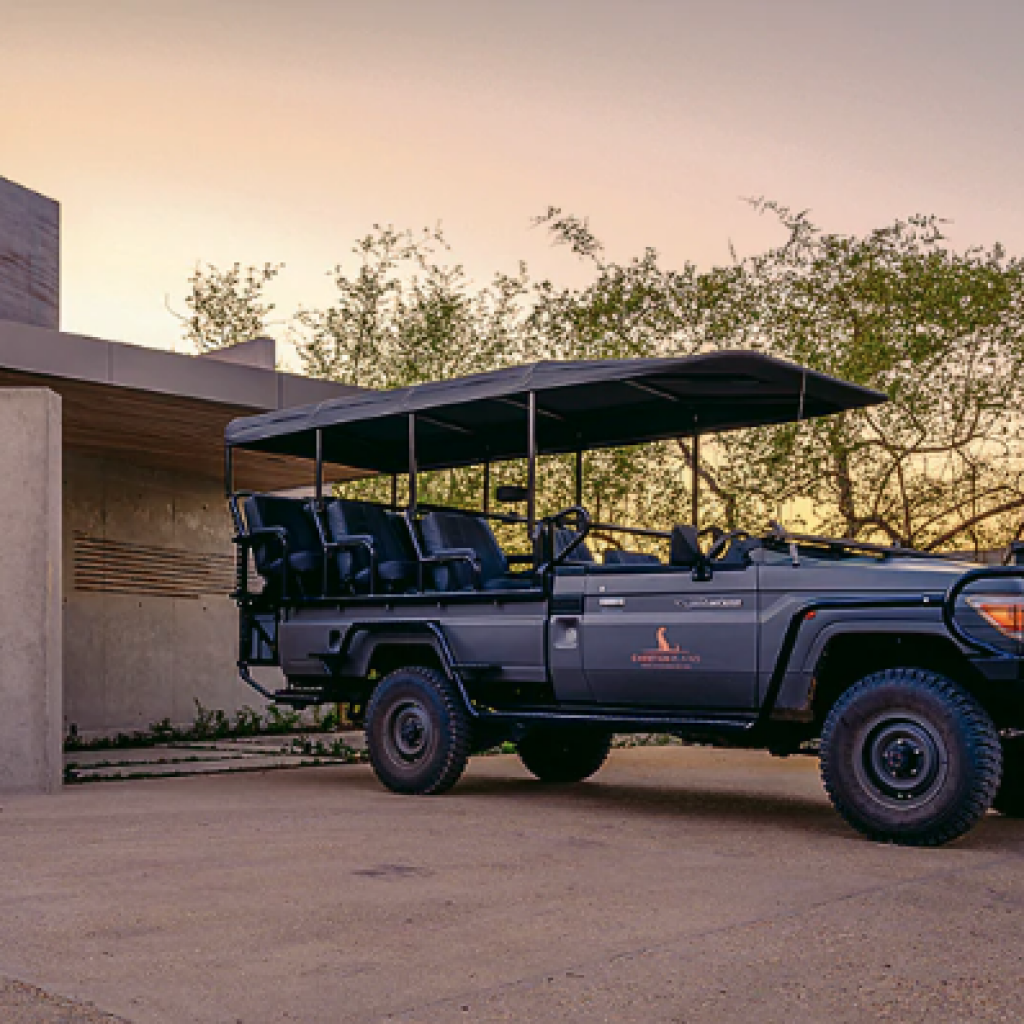 If you've been on safari, you'll know how noisy game-viewing vehicles are: the great thrum the engines make on starting and the clatter as they drive through the bush. Yet it's the kind of noise you get used to and might not even notice – until it isn't there anymore.
That's what happened when I climbed into one of the new electric 4x4s at Cheetah Plains and experienced the joy of a near-silent game drive.
The vehicles – Toyota Land Cruisers with Tesla batteries – are more or less a first in South Africa's popular Sabi Sands Game Reserve. (Luxury lodge Londolozi trialled them a few years ago, but development stalled when Land Rover stopped producing the Defenders at the project's core.)
Given the novelty, we received strange looks from guests of neighbouring lodges. One morning, we shared a leopard sighting with another 4×4 that arrived with the usual blaring revs and roars as it edged towards the big cat and her seven-month-old cub.
After a while, Matt, our guide, asked if we were ready to leave. He switched on the engine silently and we glided off with barely a sound. In the other vehicle, everyone lost interest in the leopards, turning to gawp at our Cruiser in slack-jawed confusion.