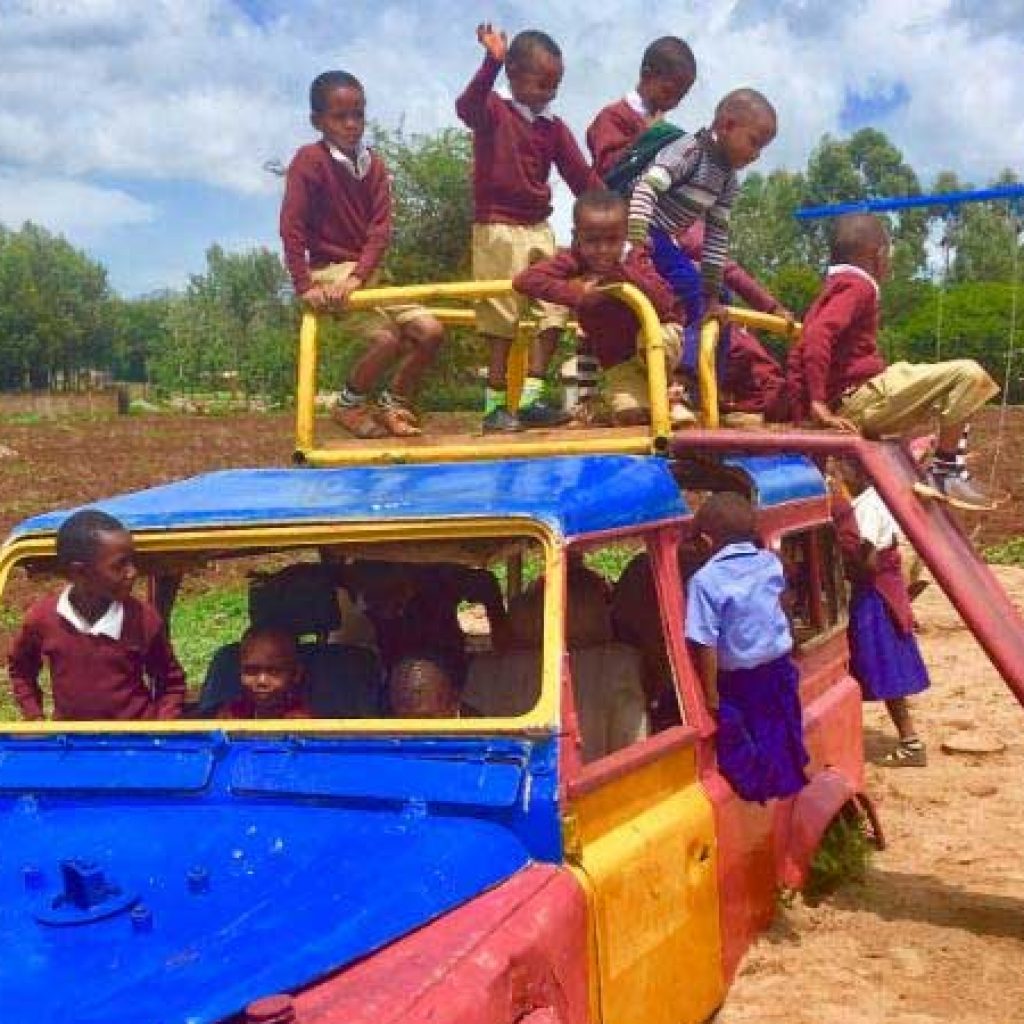 510 children at Ganako Primary School were overwhelmed when we opened their new playground – fully built with recycled goods. A team of Elewana guides and maintenance team at Elewana The Manor, as well as interns from the Watoto Foundation, built some great Swings, Rocking Horses, and Slides all made out of old recycled tyres and metal pipes collected from around the area and even an old Landrover body, that are otherwise unused and unwanted, in order to bring a new element of fun to the children during recess!
Not only will this project enable the children to have more enjoyment in the coming years, it also ensures that the environment is kept clean by using discarded materials for a better cause, thereby contributing to the welfare of both the surroundings and the community, a concept the Elewana Collection believes strongly in.
Three students received branded Land & Life school bags, as they had written wonderful essays about the importance of protecting the environment. In addition to this, the school received two boxes of books, toys and posters that had been donated by families and friends of Elewana and Sopa Head Offices.
Guests staying at The Manor at Ngorongoro Crater are able to visit the children at Ganko Primary School and will witness their amusement from the new playground!