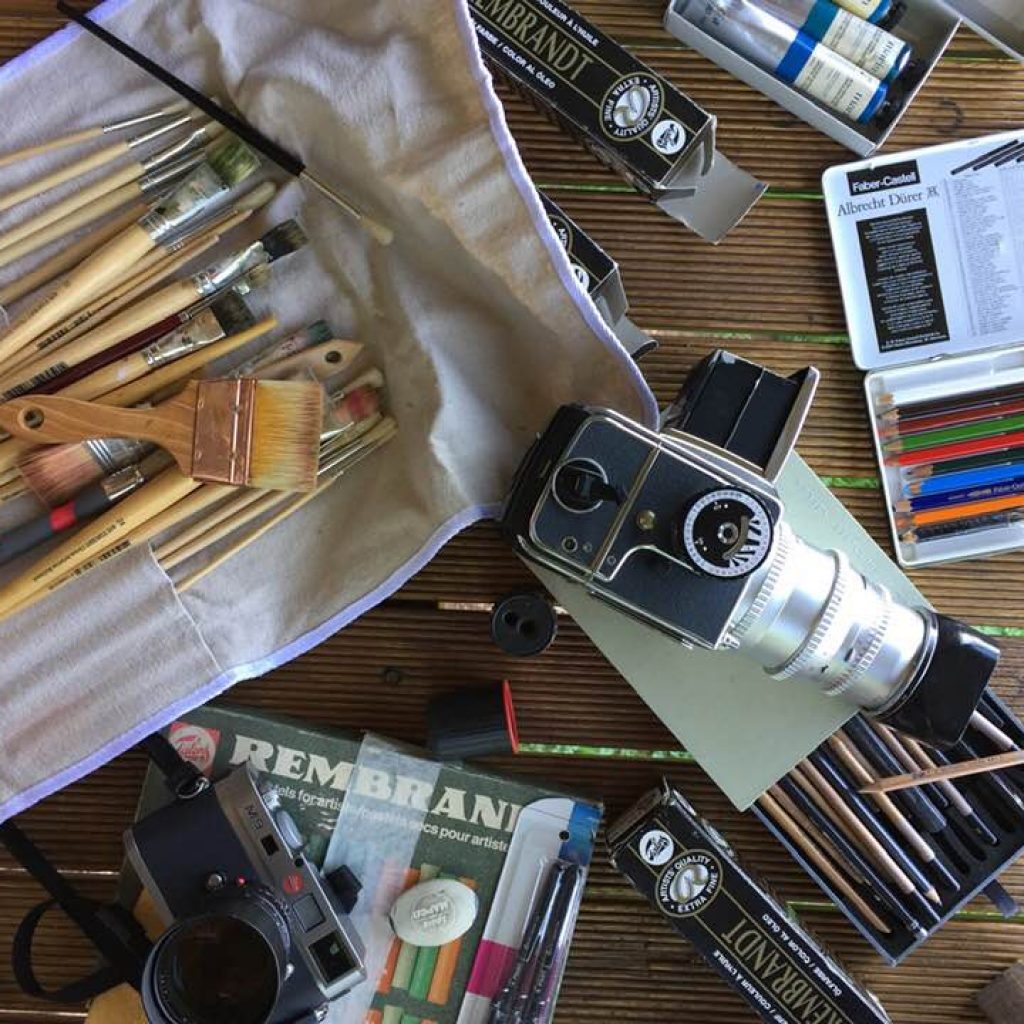 African Bush Camps in-house artist Rens Lipsius has submerged himself into his surroundings drawing from the beautiful landscapes, wildlife, and culture of people whose paths he has crossed. Rens, commenting on his arrival in Zimbabwe, "all is absolutely wonderful. I heard they are kind (Zimbabwean's), but it is beyond what I expected"
Rens has wasted no time during his month-long stay, embracing the early mornings, allowing himself the opportunity to breathe, think and be inspired while absorbing the lake views of majestic Lake Kariba. He has relished close encounters with elephants and taken a special enjoyment from watching the babies play and trumpet to the world as if finding their voice for the first time. Rens met with the Bumi Hills anti-poaching unit where he was educated on the hardships the unit faces being a privately funded operation trying to sustain, educate and elevate operations to conserve the surrounding wildlife, especially the elephant population.
Rens joined Lawrence Simchembu, manager of African Bush Camps Foundation operations on a trip into the local Mola village. Rens received a wonderful welcome from the Mangwara Primary school children who beamed while exhibiting their almost completely refurbished new building. In the coming days, Rens plans to return to the school to encourage learning and being inspired through art.
To follow Rens's journey or enquire about visiting Bumi Hills Safari Lodge please follow Rens on Facebook @Rens Lipsius Studio or email us at contacts@africanbushcamps.com to join this inspiring journey as he explores all the facets of Lake Kariba and its surrounding areas.