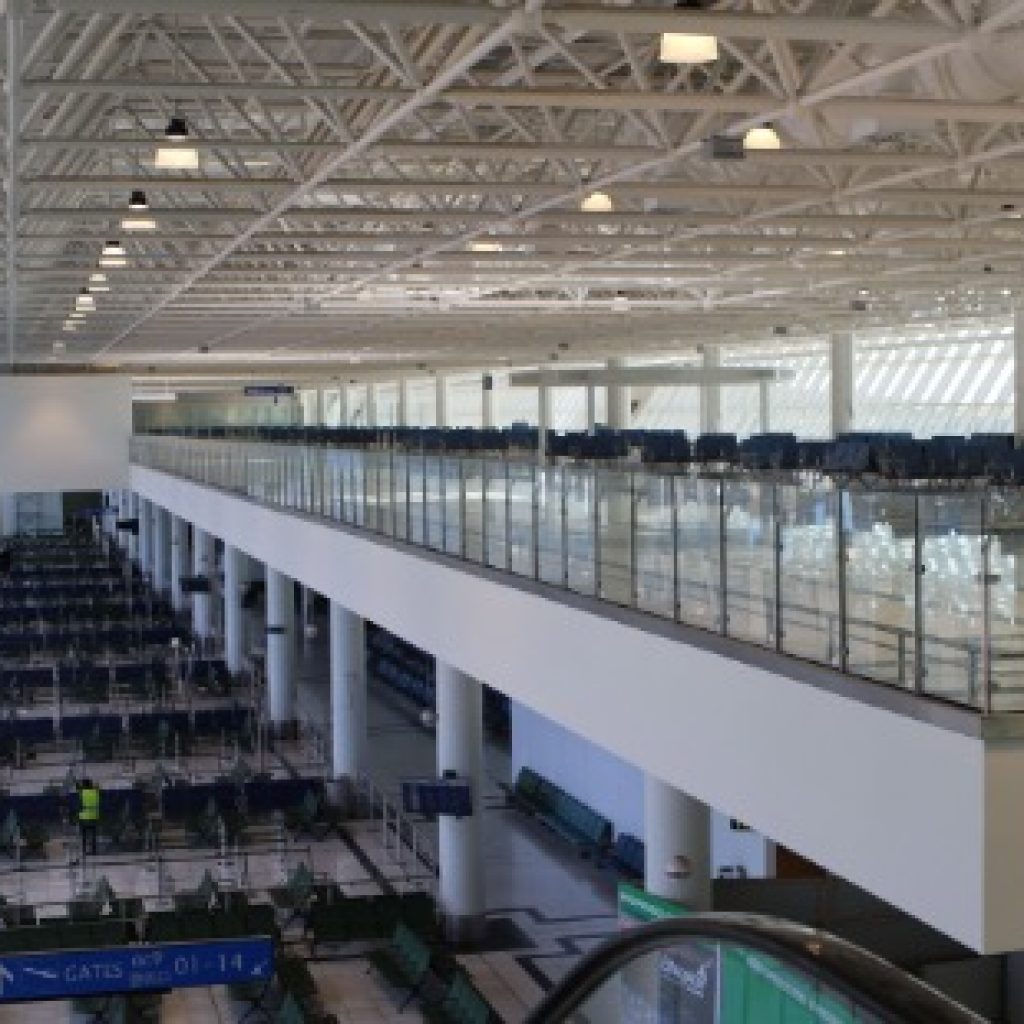 Ethiopian Airlines is delighted to announce the launch of a new state-of-the-art terminal at their international hub Addis Ababa Bole International Airport. The launch ceremony also unveiled a brand new ultra-modern 5-star Skylight Hotel.
The launch ceremony was attended by FDRE Prime Minister H.E. Dr Abiy Ahmed, African Union Chairperson H.E. Mr Moussa Faki, Ministers, high level government officials, Ethiopian Airlines Board Members, Group CEO Ethiopian Airlines Mr Tewolde GebreMariam, Executive Management Members and other invited guests.
Addressing the gathering at the inauguration ceremony, Group CEO Ethiopian Airlines Mr Tewolde GebreMariam said, "While Addis Ababa Airport took over Dubai as the largest air transport hub between Africa and the rest of the world, this grand terminal building is further evidence of the development of Bole Airport as one of the largest and most convenient global aviation hubs."
The new USD 363 million passenger terminal will help to serve the huge increase in volume through and into the airport driven by its strategic location and Ethiopian Airlines convenient connectivity options. The airport will now be able to accommodate 22 million passengers annually thanks to its additional 86,000 sqm in terminal 2, 16,000 sqm in terminal 1 and 6,000 sqm for the new VIP terminal. The terminal has a new check in hall with elevated motorway and many more international gates as well as check-in and immigration counters. It also features the latest technology security systems, self-check-in machines, a self-boarding system, comfortable lounges, duty free shops, restaurants and lots more amenities.
Ethiopian Skylight Hotel offers much needed 5-star accommodation to this fast-growing capital city. Conveniently located adjacent to the airport, its unique aircraft shape design provides 373 guest rooms and spacious executive suites, 4 restaurants including the largest Chinese restaurant in Africa, 2 bars, a swimming pool, gym, health centre, café and gift shops. The hotel also has 5 meeting rooms and a huge conference hall that can accommodate 2000 people offering Addis is a convenient location for global and regional conferences and events. Ethiopia has abundant tourist sites across the country and Ethiopian want to take every opportunity for travellers to extend their stay in the country.
Mr Tewolde GebreMariam commented "Ethiopian Skylight Hotel will enable the airline to offer packaged tour and travel programs. Moreover, the hotel will enable Ethiopian Airlines to attract around a third of tourists out of the 6 million passengers transiting through Bole Airport to visit Ethiopia."
In addition, Ethiopian Airlines have also extended their free transfer tour to international passengers from 1st February. The complimentary city tour package, organised by Ethiopian Holidays, takes transiting passengers who have six to eight hours' free time, into the capital, Addis Ababa, on a journey through one of the landmarks in the city, the National Museum of Ethiopia. Passengers also get the opportunity to do some souvenir shopping at affordable prices and taste Ethiopian coffee.
As Ethiopian Airlines operate daily flights to Malawi, thousands of visitors a week head through Addis Ababa when catching connecting flights. This new terminal, hotel and free city tour will offer visitors to Malawi a comfortable experience throughout their journey.