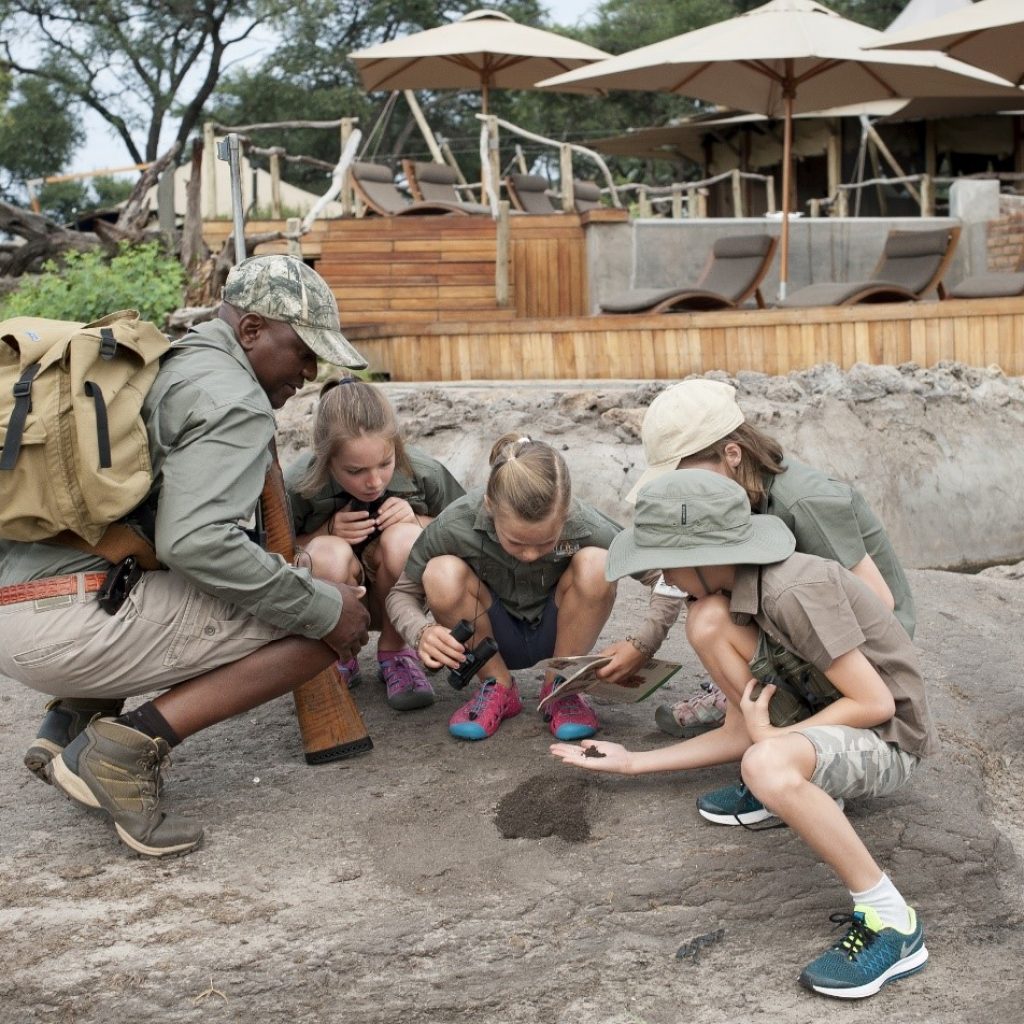 The green season, the season for new life and youthful beginnings. The season for families and memory making. African Bush Camps encourage families of all ages to bring your babies to meet our babies. The green season brings the first rains which intern brings the birth of new life.
African Bush Camps have a variety of camps across Southern Africa which are designed specifically to meet the needs of families, catering to their unique dynamic. Think trees; as your family tree grows so does ours, Thorntree River Lodge, located on the banks of the glorious Zambezi River in Mosi-Oa-Tunya National Park. Somalisa Acacia, positioned in a private concession within Hwange National Park.  Nyamatusi Mahogany, a new offering in the heart of "old Africa," Mana Pools National Park. Linyanti Ebony, a wildlife haven nestled between Chobe National park and the Okavango Delta. Khwai Bush Camp a magical setting on the Moremi Game Reserve, and just to keep you on your toes as your young ones would, the Baobab Villa at Bumi Hills Safari Lodge, located on the shores of majestic Lake Kariba. These camps named after our favourite African trees are all equipped and tailored to meet your family needs.
A time where fauna and flora literally shoot into life, encourage your little ones to jump-start their exposure and knowledge of their surroundings, environment and the need to conserve it. Our team are trained and rehearsed in the art of stimulating young minds, the rebranded Ngwana Club- "explorer" in Tswana provides education ranging from Big Five spotting, to nature walks, to conservation efforts and fascinating facts. Further open their world to new cultures through a village excursion, where your children will be exposed to the daily lives of their peers who face a unique array of their own struggles. This is an opportunity to learn vital life skills such as humility, gratitude and compassion. Are children ever to young to learn these humanitarian teachings?
African Bush Camps provide family suites which are interlinked with covered walked ways, allowing your family the reassurance that your little ones are safe without compromising on your comfort and privacy.
From sunset boat cruises, splashing in the pool, crafting jewellery, homemade pizza making, there is something for everyone on our Family Safari Adventure.
Gemma Heyns