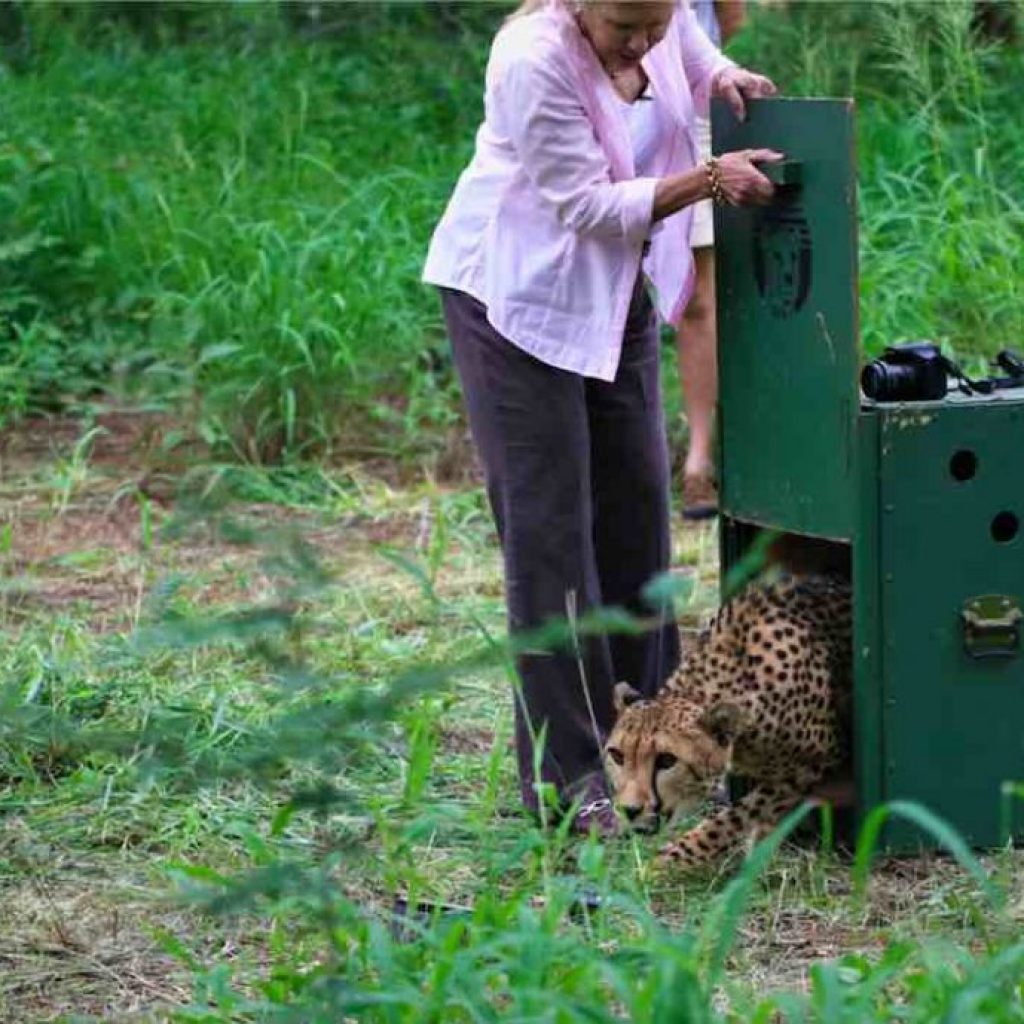 The Hoedspruit Endangered Species Centre (HESC) is pleased to announce that we have released a captive-bred female cheetah in the Pidwa Wilderness Reserve yesterday, Tuesday 29 January 2019.
The release forms part of the Southern African cheetah meta-population programme facilitated by the Endangered Wildlife Trust (EWT) and entails selectively releasing captive-bred cheetahs to enhance the genetic diversity of the limited number of free-ranging members of the species in southern Africa.
HESC has been breeding cheetahs since 1990 and was accredited by the Convention on International Trade in Endangered Species of Wild Fauna and Flora (CITES) as a breeding centre for cheetahs in October 2003.
It is the ultimate objective of our cheetah breeding programme and the release will provide a fresh bloodline to broaden the diversity of the gene pool of the Pidwa cheetahs.
As female cheetahs are solitary animals by nature, releasing a single cheetah into a new area is a normal practice and is consistent with the way in which they live in the wild.
For the next stage, the cheetah will be moved to a 2 000 hectare area devoid of cheetahs, hyenas and lions, where she will have the opportunity to hone her natural hunting skills. During this period she will be monitored daily and provided with meat should she fail to hunt successfully.
We do hope, in this case, it is the former.
We look forward to keeping you updated with her progress within this first stage of her habituation.
Yours in Conservation,
The HESC Team